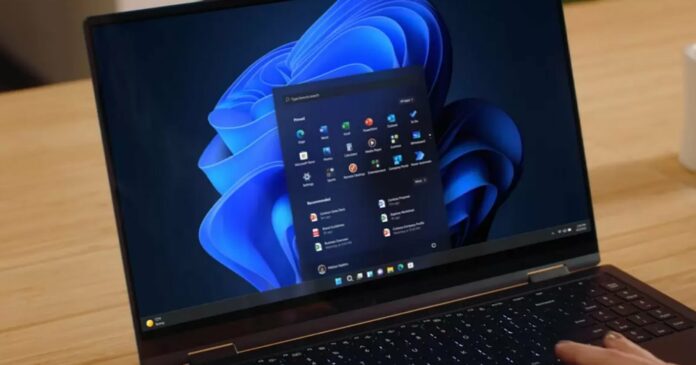 Windows 11 Build 23575 is rolling out to testers in the Canary channel with some noteworthy changes, including a new way to show recently installed apps via the Start menu's recommended section. Build 23575 is a preview update from the Dev channel, one of the experimental channels, but it doesn't have a lot of new features to offer.
KEY POINTS
Microsoft is experimenting with a new Start menu feature in Windows 11 that groups recently added apps into a folder in the Recommended section, aiming to reduce clutter and enhance user interaction.
The feature is currently limited to recently added apps, but there's potential for further grouping similar items. It's expected to roll out to Windows 11 23H2 and 22H2 in future monthly updates.
Windows 11 Build 23575 introduces several fixes, including resolutions for game crashes, disappearing Copilot from the taskbar, File Explorer issues, and explorer.exe crashes.
With Windows 11 22H2, new options to customize the 'Start menu's recommended' feed were added, including a toggle to show an extra row of pins. This optional toggle removed a row of 'recommended' items, giving more space to your apps.
While Microsoft has no plans to remove the recommended feed, it's hoping more users will interact with the section if it's not cluttered with too many options. In new preview builds, Microsoft added a "grouping" or folder support for "recently added apps" to the recommended feed.
"We're trying out grouping recently added apps on your PC into a folder under the Recommended section of Start with some Windows Insiders in the Dev Channel," Microsoft noted in a blog post spotted by Windows Latest.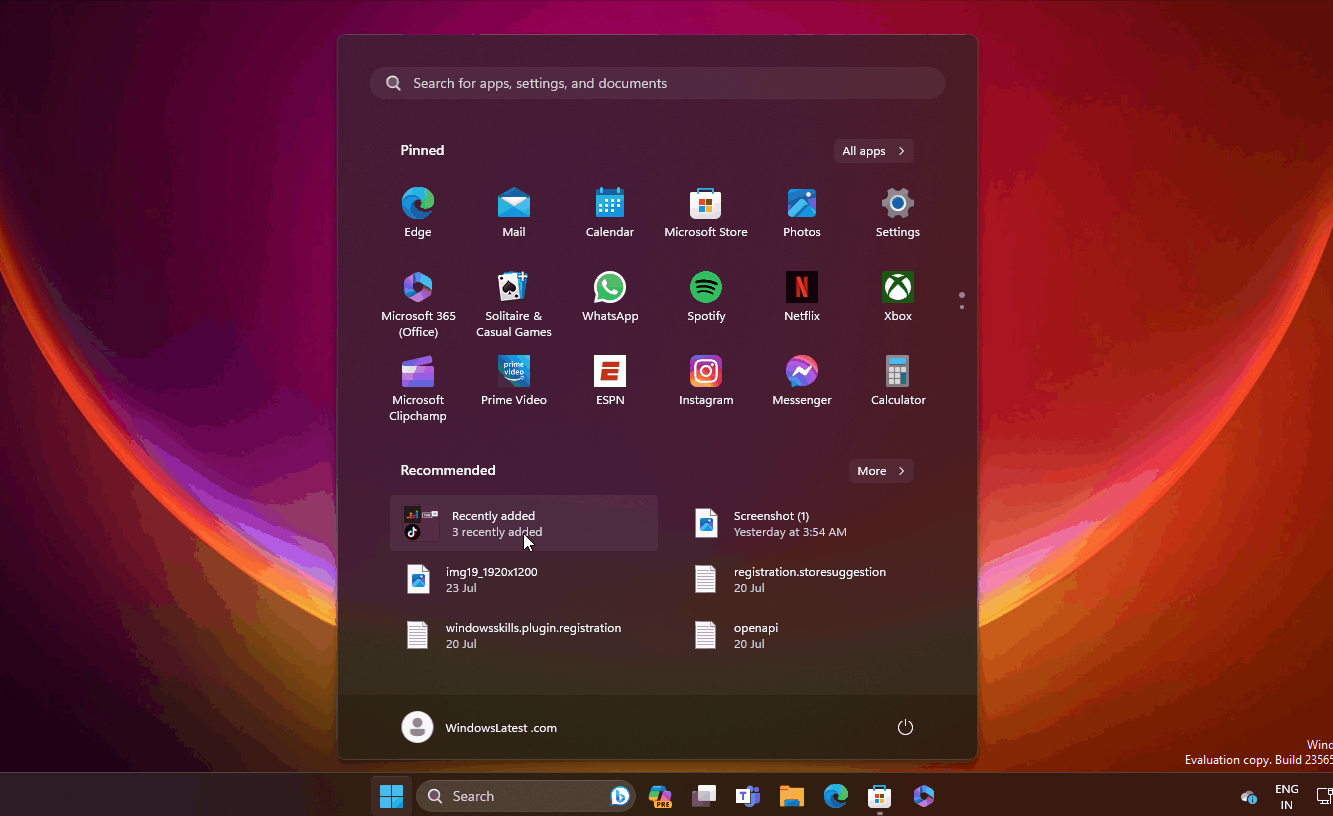 As shown in the above GIF from our test machines, if you download multiple apps from the store, the newly added apps will be grouped under "recently added".
For now, grouping is limited to recently added apps, but Microsoft will likely start grouping similar items in the Start menu to reduce clutter.
This change could begin rolling out to Windows 11 23H2 and 22H2 in the coming months via monthly updates.
Windows 11 still won't let you remove the recommended section from the Start menu
While grouping is a welcome change, some users believe an option to remove the entire section would be more helpful.
A post on Feedback Hub titled "I would like to be able to turn off the Recommended section in the Start menu and have the whole area disappear in Windows 11" has close to 10,000 upvotes.
"The Start Menu is supposed to the starting point for work–it needs to be very customizable in order to meet the needs of different people. A super simple layout is great as the default, but customizations should be MORE than Win10, not less," one user noted in a Feedback Hub comment.
Microsoft has not responded to the feedback with any new information.
By listening to what users want, Microsoft could make Windows 11 a better operating system. However, removing the "recommended" section from the Start doesn't appear to be a priority for the company.
Other improvements in Windows 11 Build 23575
In addition to the new Start menu feature, Windows 11 Build 23575 has several other improvements, including fixing a 'hover' issue with Gallery in File Explorer.
Another bug has been fixed that causes File Explorer to crash. This issue was also observed in the Windows 11 Moment 4 update.
Here's a list of all the fixes in Windows 11 Build 23575:
Microsoft patched an that causes certain games to crash with a 0x1 error.
Microsoft has fixed an issue where Copilot disappeared from the taskbar. This issue is not related to the limited availability of Copilot.
Microsoft fixed an issue where a tooltip unexpectedly appears when hovering over items in File Explorer.
Microsoft patched issues with dropdown menus in File Explorer and explorer.exe crashes.
The context menu should now be faster in Explorer and other places.
Other bug fixes include a patch for an issue where Windows Settings prompted users to sign into a Microsoft account even though they were already signed in.
These changes will eventually arrive in Windows 11 23H2 cumulative updates.