KEY POINTS
Windows 11 will soon allow you to share saved Wi-Fi passwords using QR codes, making it easier for guests to access Wi-Fi without manually entering credentials.
This new Wi-Fi sharing feature simplifies the process, eliminating the need to enter Wi-Fi credentials on mobile devices manually, and it's similar to Android or iOS Wi-Fi controls. Wi-Fi sharing will also work with mobile hotspots.
Windows 11 Build 25977 also brings enhanced privacy controls, including a notification prompt when an app first requests access to location or Wi-Fi details, which can be managed in the Location Settings.
You might remember when you needed to dig into the Control Panel and numerous properties to find and save Wi-Fi passwords. It wasn't always the smoothest way to get connected. But those days are behind us with Windows 11's new sharing features.
Microsoft is making it possible to share Wi-Fi passwords stored in Windows 11 using QR codes, similar to using an Android phone to share Wi-Fi passwords. In Build 25977, the just-released update to Windows 11 in the Dev Channel of the Insider Program, you can now generate a QR code with the credentials of the Wi-Fi network.
You can let your guests quickly scan the QR code visible on the Windows 11 screen with their phone's camera to log on. Microsoft has many new features coming to Windows 11, including new Copilot capabilities, but this could be one of the best changes in the past few months and the one I'm most looking forward to using.
Sure, you could use Windows Settings or Control Panel to find the saved Wi-Fi passwords and share them with others, but all existing methods require you to enter your Wi-Fi credentials on your mobile device manually.
Starting with the next Windows 11 update, you can select the Wi-Fi entry in the Settings and tap the button to create a QR code. You can open the camera app on Android or iPhone and scan the code to connect to the internet via shared Wi-Fi.
Microsoft confirmed the feature works with mobile hotspots, too.
Windows Latest understands the new Wi-Fi sharing feature will eventually make its way to Windows 11 23H2, possibly via cumulative or Moment updates (yes, more Windows Moment updates are planned).
Other improvements in Windows 11 Build 25977
In addition to new Wi-Fi controls, Microsoft is looking to boost accessibility in Windows 11 using Bluetooth LE audio. The Build 25977 update introduces the support for the Bluetooth Low Energy Audio (LE Audio) technology, tailored specifically for hearing aids.
A sneak peek into what's in store includes the ability to adjust audio presets right from the Windows settings.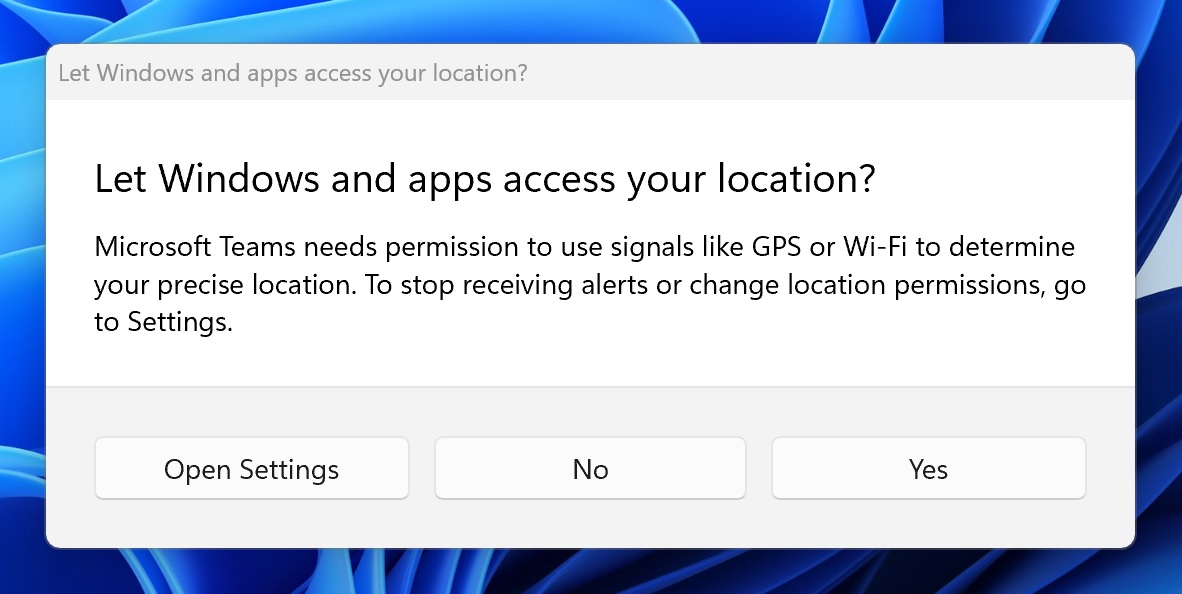 Microsoft is also improving privacy controls in Windows 11 by introducing a prompt designed to pop up when an app, for the first time, seeks to access either your location or Wi-Fi details.
You can control the pop-ups for privacy in the OS by heading to Settings and playing with the 'Notify when apps request location' toggle within the Location Settings. If you turn off the toggle, it ensures no prompts appear when location access is deactivated.