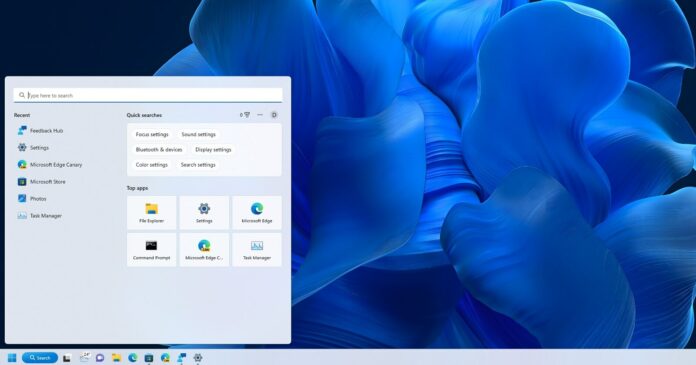 KEY POINTS
Windows 11 KB5031354 fails to install for many users, displaying error messages such as 0x800f0922, 0x80070002, and 0x800f0900. Multiple workarounds have been tried by users without success.
Beyond installation issues, the October 2023 Update has introduced several other problems: File Explorer Crashes, AMD Profile Reset, and several games, including Modern Warfare 2, crash or close unexpectedly after the update.
To fix these issues, users may need to uninstall the problematic update and pause future updates while waiting for official solutions from Microsoft.
Windows 11 KB5031354 fails to install on some systems and seems to be crashing File Explorer, games and more. This update is part of Microsoft's October 2023 Patch Tuesday cycle, but it turns out to be another mess, with users flagging problems with File Explorer, overall system performance, and AMD profile.
KB5031354 is a mandatory security update for Windows 11 22H2 or newer, and it is supposed to download and install on most of the systems automatically. As a result, some users are notified by Settings that an update has failed to install. Our readers and Feedback Hub posts confirm that the October 2023 Patch could not be installed.
Many users are stuck in the limbo of failed installations, and their attempts to address the issue have been in vain. According to posts in our comments, Feedback Hub, and Reddit, the KB5031354 update is falling to install with the following error messages:
0x800f0922
0x80070002
0x800f0900
Users have tried several workarounds, including:
Deleting the SoftwareDistribution folder.
Windows update troubleshooter.
Windows 11 installation assistant.
Manual installation via Microsoft Update Catalog.
Running SFC scannow and other system integrity checks.
Unfortunately, these measures do not work, and the update won't install for some users. If you do not want to see failed installation notifications, your best option would be to pause Windows Updates.
Windows 11 KB5031354 game and File Explorer crashes
Windows 11 October 2023 Update, or Build 22621.2428, is also turning out to be a disaster for those who installed the update.
1. File Explorer is crashing
According to reports (1, 2, 3), the File Explorer seems to be bugged out after the October 2023 Update, and the issue is not linked to the Windows 11 Moment 4 update. Windows Latest has received several reports claiming the update trashes File Explorer as the file manager refuses to launch or crash immediately.
For some, right-clicking on the Start menu icon and selecting File Explorer or Settings leads to a direct crash.
In some cases, users discovered a missing shell extension in the registry linked to Adobe was the culprit. Removing the registry key fixed the crash for them, which was not an issue until the latest update. However, it's important to note that not all Explorer crashes are linked to this Adobe extension.
Windows Latest has also run into similar problems.
In our tests, clicking the File Explorer icon from the taskbar on one of our machines leads to an automatic forced restart of File Explorer. The wait cursor appears momentarily, but the Explorer refuses to launch.
Some have found that manually opening a Command Prompt to launch the Explorer offers a temporary relief. Additionally, you can open Settings by right-clicking the taskbar, selecting Taskbar Settings, and navigating to other pages through the breadcrumbs.
2. AMD Profile Reset
After installing Windows 11 KB5031354, AMD users have reported that their profile settings are reset on every reboot. This means AMD software's profiles are not remembered or saved by the operating system, which could be a deal breaker for some users.
This issue is annoying on systems with customised profiles for overclocking, undervolting (lowering the processor's operating voltage), or even a simple fan curve adjustment.
Symptoms: When the computer boots, profiles reset to their default settings.
Implication: You remain unaffected if you haven't set up customised profiles. Otherwise, your specific settings get overridden every time.
Affected systems: KB5031354 with "Get the latest updates.." toggle, i.e. Moment 4 enabled.
3. Games are crashing
Popular titles like Modern Warfare 2 and other games crash or return to the desktop after installing Windows 11, and Nvidia driver updates.
Windows Latest has observed that games like MW2 crash. Users on Reddit and other forums claim that their favourite titles stop running, returning to the desktop. A log in the Event Viewer points to the Nvidia GeForce driver, but uninstalling the cumulative fixes the problem.
Additionally, FPS drop has also been observed while playing. This issue affects systems running Windows 11 October 2023 cumulative update only, and removing the patch resolves the problem.
4. Virtual machines won't start after October 2023 update
Some users have flagged an issue with Virtual Machines. According to reports on Microsoft's forum, most Virtual machines don't start anymore. Only VMs which have secure boot enabled are affected.

As shown in the above screenshot, you might run into the "Failed to open attachment <vhdx> Error: 'Incorrect function. ' (7864368)" error when you try to access Virtual machines with secure boot functionality.
In our tests, we observed that uninstalling the October update fixes the problem and that the Virtual machines are starting normally.
Following the update, some users also observed their desktop background flicker between black and its usual appearance.
How to fix issues with October 2023 Patch Tuesday
Microsoft has yet to comment on the issues reported in the security update, and we are unaware of any workarounds to deal with these problems. If you're experiencing these problems, uninstall the update in Windows 11 until the bugs are addressed.
To remove the buggy patch, open the Start menu, search for Settings or Windows Update, go to the history page, and click uninstall update.
As always, you can also wait for Microsoft's official solutions.