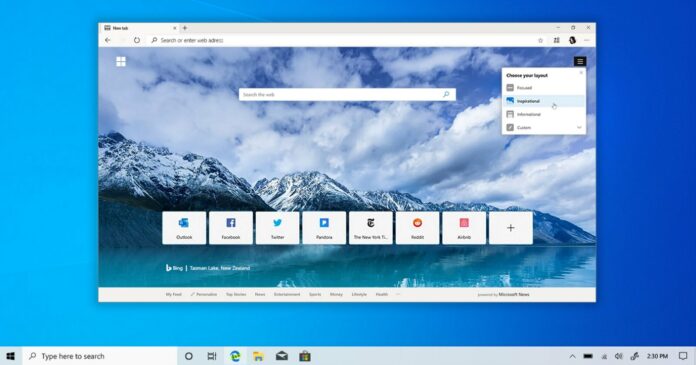 Microsoft Edge could soon change the world of blogging, journalism and email writing with a new tool, "AI-writing". As first spotted by Windows Latest, this feature, powered by ChatGPT's GPT-4 and Bing AI, uses Microsoft's in-house AI and ML technologies to help you write on the web.
You can soon select texts on any web page and ask Microsoft Edge to rewrite them in your preferred tone, length and more. Microsoft Edge's AI writing is fully customizable and works like the Compose Box, accessible via the sidebar. However, the primary difference between both features is AI writing is integrated into the web.
With AI integration in Edge, you can quickly generate ideas for writing, elaborate, rewrite, change tone, format and more. The tech giant seems to be A/B testing it with a select group of users, and only some have access to it. It is available in the Canary version of Chromium Edge.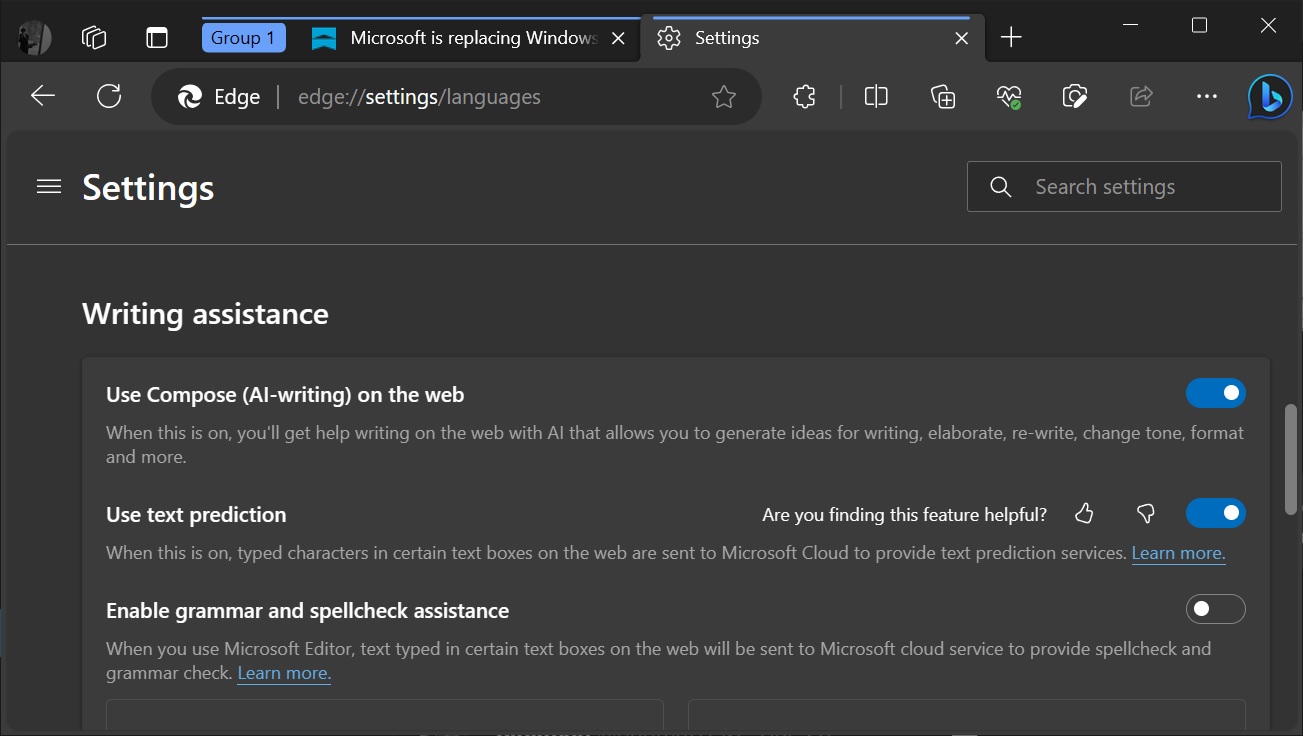 Once you have turned on "AI-writing" in Settings, select texts in a text box and click "Rewrite". Edge will generate a new version of the chosen texts, and you can insert it into the text box or make changes using AI contextual buttons.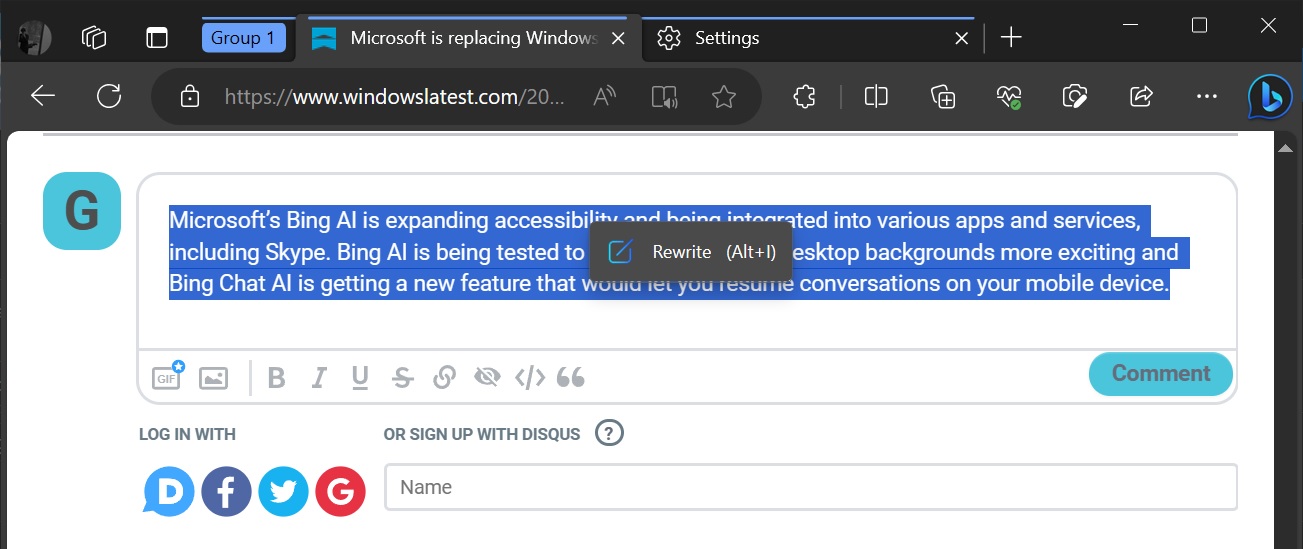 As you can see in the above screenshot, a new option, "Rewrite", appears when you select texts in any text box. You click the option to create "another version" of your text.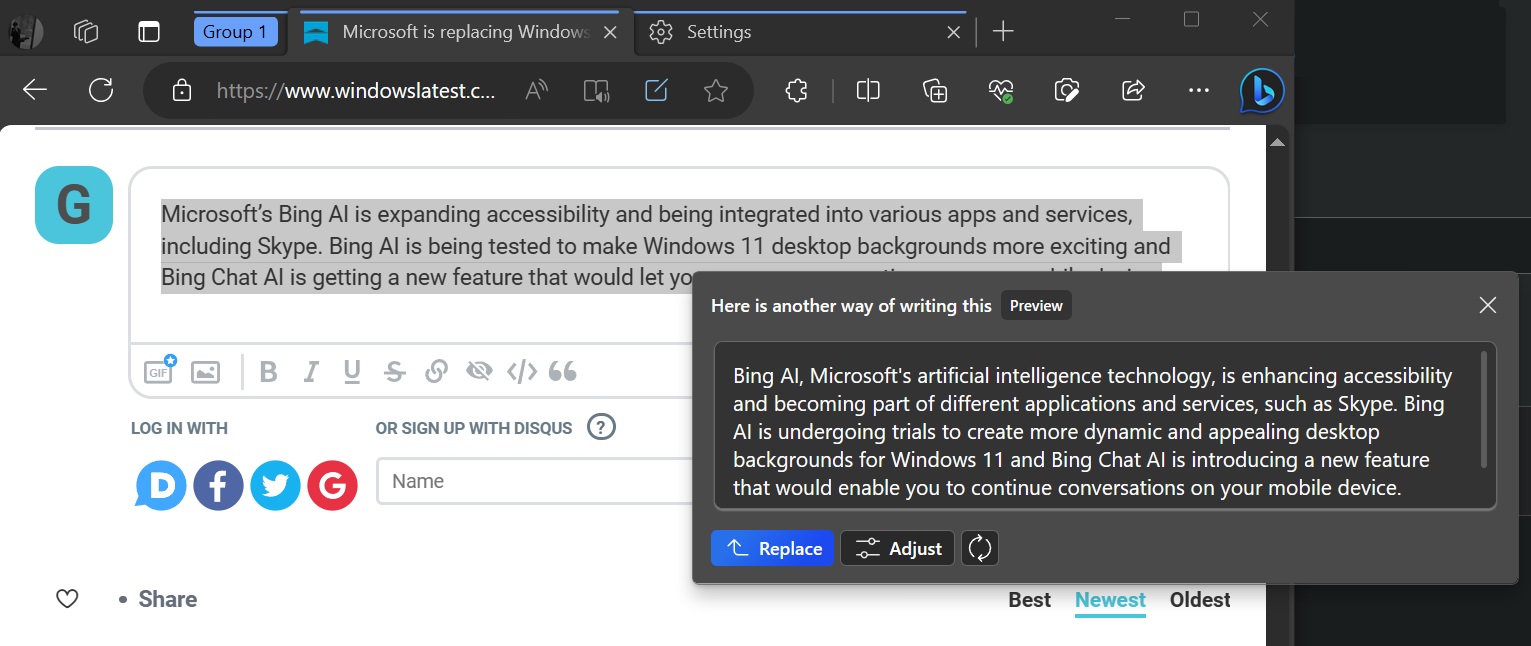 It's also possible to customize the texts generated by Microsoft. For example, click "Adjust" to access the Tones, Format, and Length options.

"Tones" have options like "Professional," "Casual," "Enthusiastic," "Informational," and "Funny". Depending on what you select, Edge will rewrite the content in that specified tone.

It's also possible to switch between the formats like "Paragraph," "Email," "Blog post," or "Ideas,". Finally, to make the most out of your original text or turn it into a long-form blog, Microsoft is also testing length options, including "Short," "Medium," or "Long,".

After making changes, you can rewrite to generate another text version and select "replace" to use the AI-generated content.
With these features, you can quickly summarise a lengthy report or rewrite the existing content in a tone that works in a LinkedIn post, email, or blog.
Microsoft told us the feature is in preview, and it's being tested with a small group of users.
It's part of the tech giant's efforts to update the Edge browser with new AI capabilities. In addition to AI writing, Edge has also been updated with the "Bing AI" option in the PDF reader and context menu.