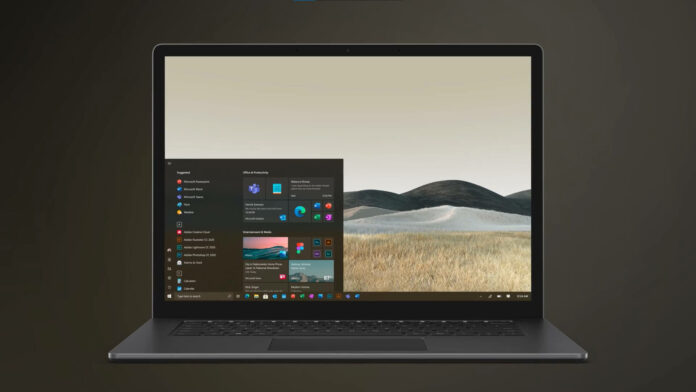 Windows 10 KB5029244 version 22H2 update has been released and has a few notable fixes. The August 2023 cumulative update is available for download via Windows Update or WSUS. Microsoft has also published direct download links for Windows 10 KB5029244 offline installers (.msi files).
KB5029244 for Windows 10 is a security patch update with many minor bug fixes and improvements. For example, today's release aims to improve the notification system, fixing an issue that previously blocked apps like WhatsApp and Telegram from sending toast notifications.
Gaming enthusiasts might like this update as it fixes the troublesome Timeout Detection and Recovery (TDR) errors that occasionally pop up during gameplay. Also, if you've ever had problems with your screen or sound after waking up your computer from sleep, this update should help.
If you use VPN, this update makes it better by fixing problems that stopped some VPNs from connecting. The Search app has been fixed too. Before, it could open in full screen, block other things you wanted to do, and wouldn't close. Now, that's sorted out.
If you check for updates today, you'll see the following update:
2023-08 Cumulative Update for Windows 10 Version 22H2 for x86-based Systems (KB5029244)
For Windows 11 users, Microsoft has released KB5029263 with major bug fixes.
Download Links for Windows 10 KB5029244
Windows 10 KB5029244 Direct Download Links: 64-bit and 32-bit (x86).
Windows 10 KB5029244 Full Changelog
At its core, the KB5029244 update for Windows 10 is about making things safer, with many smaller improvements and fixes. One big fix is for the notification system. Before this update, apps like WhatsApp and Telegram had problems sending out notifications.
For those who like playing games, this update takes care of the annoying Timeout Detection and Recovery (TDR) errors that could happen.
Notifications from apps should also come through more reliably. And for people using hybrid joined devices, the problem of not being able to sign in without internet has been fixed. This was a problem mainly when using a special sign-in method called Windows Hello for Business PIN or biometrics.
The update makes downloading Windows Autopilot profiles better, especially if your internet isn't great. It also stops some apps from closing by themselves when the computer goes into a special power-saving mode called Modern Standby.
Other fixes include making Event Forwarding better, fixing problems with the Windows Management (WMI) system, making sure printers work as they should, and making certain letters in the Verdana Pro font look better.
Editing text, especially in Japanese, Chinese, and Korean, should be easier now. And printing should be smoother, without random stops because of techy issues.
The update also makes some behind-the-scenes things more up to date. There's better protection for servers, a list of unsafe drivers is updated, and there are fixes for other technical issues.
In simple words, the KB5029244 update aims to make Windows 10 work better and safer, fixing both small and big problems.