On Windows 11 or 10, I have noticed that selecting "Update and shut down" doesn't work – the system won't shut down. Most of the time, Windows usually tries to install the update and performs a simple reboot, which is not what was initially promised. If you thought it was probably something to do with your Windows installation, you're not alone.
On Windows 10 or 11, selecting the Update and Shut Down option from the power menu is treated as more of an expression of preference than an actual command. Selecting the option installs the update but returns us to the login screen. On the login screen, we need to press any key to reaccess the power option and shut down the PC.
Turns out I'm not alone, or you are not alone if you encounter the same problem. A Reddit thread and hundreds of Feedback Hub posts confirm other users observe the same behaviour. It is essential to note the feature does work for many users, but a small minority are unable to use it.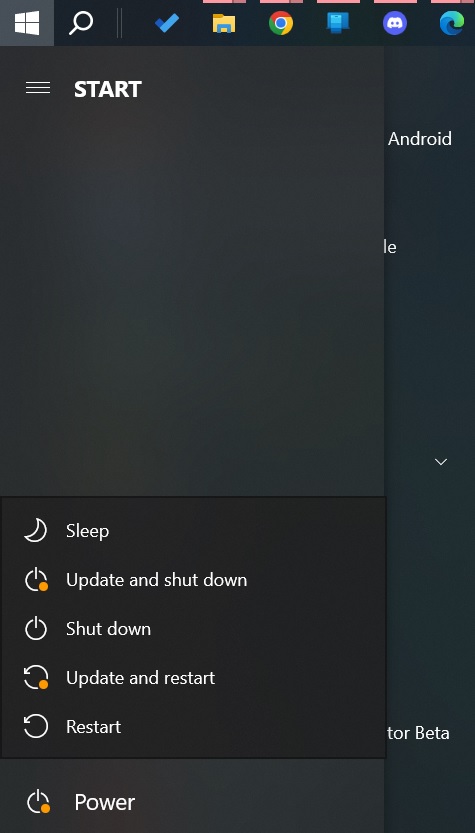 "Why even offer an "Update and shut down" option if you are going to restart instead anyhow? I assumed it would restart a few times and then shut down. Instead, I come up to the login screen. This is pretty inconvenient if I want to remove a device while the computer is off or even if I just am done for the day and want not to waste power overnight," a frustrated user noted in a post on Feedback Hub.
I observed the same behavior with Windows 10 KB5028166 or Windows 11 KB5028185.
Why 'Update and shut down' doesn't shut down Windows 11 or 10 PCs?
To understand what causes the 'Update and Shut down' to act as 'Update and restart', I asked a former Microsoft developer, who wished to remain anonymous.
Microsoft's engineer provided potential reasons behind this surprising behaviour. The first involves the Fast Startup feature, a unique aspect of Windows designed to speed up boot times.
During the shutdown process, Fast Startup saves some system information to a file, which helps the system boot up faster during the next startup. However, this feature may inadvertently cause the PC to restart instead of completely shutting down during the installation process of Windows updates.
Another reason could be the nature of the update process itself. If you do not install updates for weeks or months or if an update hasn't been fully completed, Windows 11 or 10 might need to restart to continue with the installation.
As a result, using the "update and shut down" option to install updates does not work as expected and instead results in a restart. This issue is also present in Windows 7, 8, and 10 and is now in Windows 11.
Is this something Microsoft plans to improve in the future? There is no answer, but I expect the wording to improve.