Despite the controversies surrounding Facebook's parent company, Meta, WhatsApp is an essential messaging app for millions, especially as voice and video calls are now more critical than ever. WhatsApp has a UWP app for Windows 11, and while it's not a web wrapper, it doesn't have as many features as its mobile counterpart.
For example, WhatsApp for Windows 11 doesn't have screen-sharing functionality. Meta wants to change it, and today's update allows you to activate screen sharing directly from your desktop for the first time. The option has always been available on mobile, and it's finally heading to the desktop.
You can share your screen during a video call by clicking the "share". As you can see in the below screenshot, you can easily share the screen by choosing the window of the app you want to share the screen, or you can full-screen with all apps, taskbar, desktop and everything.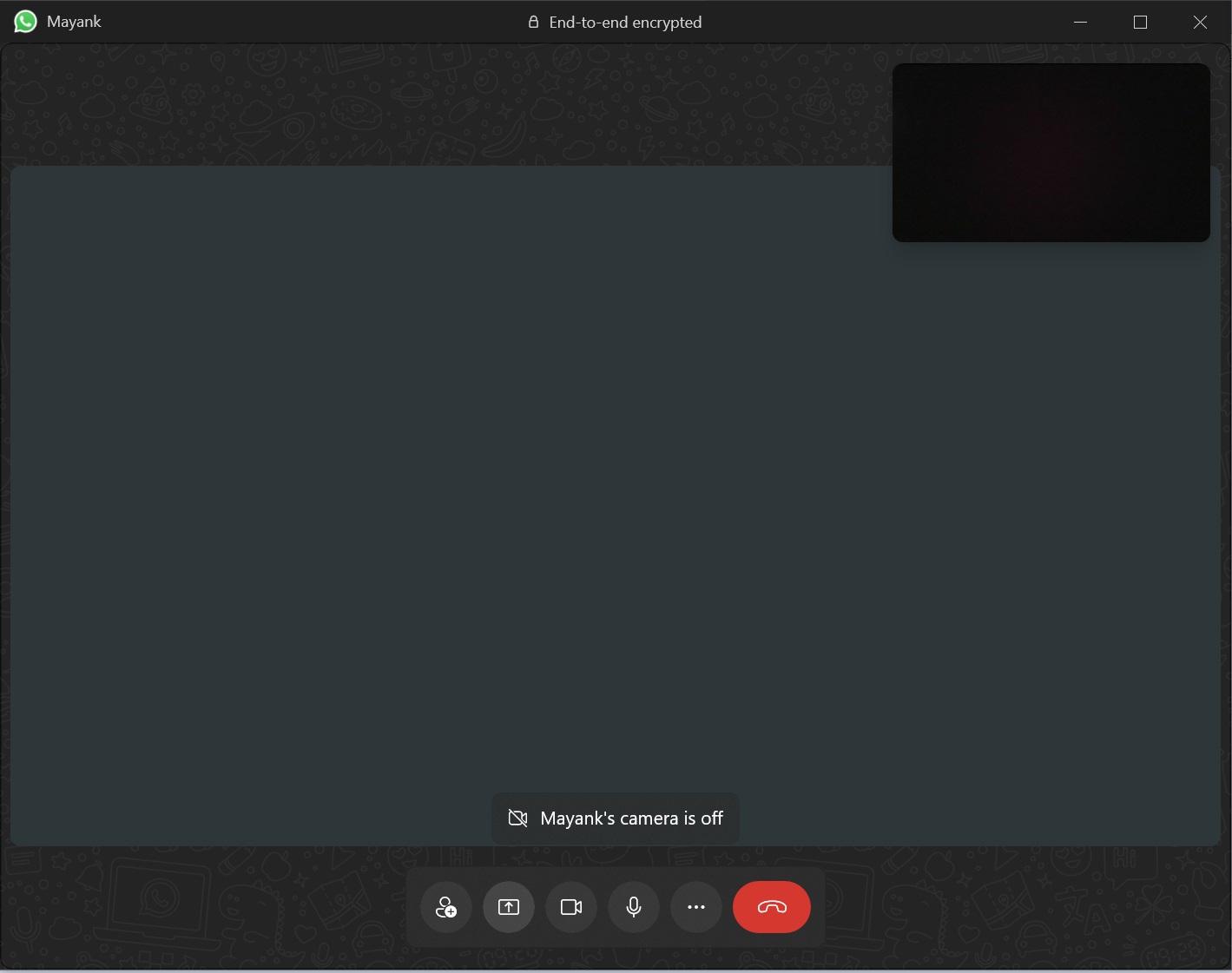 It is also possible to turn off the video and audio in the call and continue sharing the screen. Currently, Meta is rolling out the WhatsApp update to select users on Windows 11, and it may not show up for everyone.
Those eager to try out this new feature and can't wait for the official update can download and use the WhatsApp beta version, which already includes these features.
WhatsApp to let anyone log in to the Windows app without scanning the QR
Facebook plans to make WhatsApp for Windows 11 a full-fledged app that would work even without scanning the QR code using your phone. Instead of using a QR code, you can sign in to WhatsApp desktop using OTP sent to the registered number.
WhatsApp has been working on many improvements for its Windows 11 app. For example, the last major update redesigned the right-click menu to add new reactions and formatting options.
The upcoming update for WhatsApp on Windows 11 is expected to introduce several exciting features, including:
Ability to upload high-quality videos.
Sticker suggestions: WhatsApp can soon suggest stickers when you enter an emoji into the chat box, similar to Telegram.
Chat filters: You can filter conversations in the chat list. Your chat can be organized into personal, business or unread.
In the beta version of WhatsApp for Windows 11, Facebook is also testing a new tool that lets you adjust the text size of messages. We don't know when the feature will begin rolling out to the public, but it should happen in the next few months.