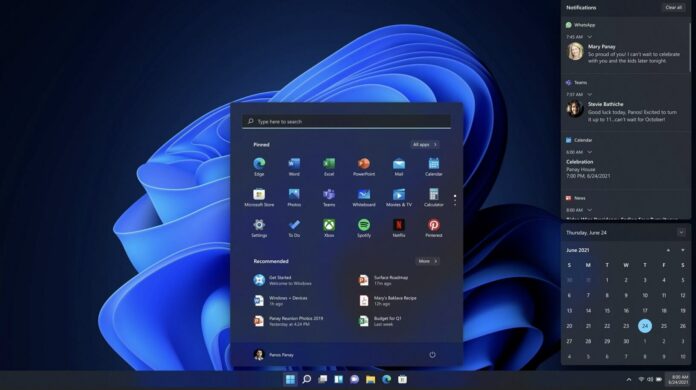 Microsoft is testing some nifty features to make viewing your saved Wi-Fi passwords easier and reduce notifications spam in Windows 11.
With Windows 11 Moment 3 update, which shipped last month, Microsoft added a new feature that lets you copy two-step auth codes directly from notifications, but what if those notifications get spammy? Microsoft has a fix. The company plans to detect notifications spamming
Should you receive numerous alerts from any app and fail to interact with these notifications, Windows 11 will trigger another alert suggesting that you turn off notifications for that particular app. It's a straightforward way to diminish the stream of alert spam from various apps like Netflix, Prime, Microsoft, and different web browsers.
Interestingly, this smart notification feature isn't based on artificial intelligence but instead uses a simple algorithm to discern whether or not a user interacts with notifications.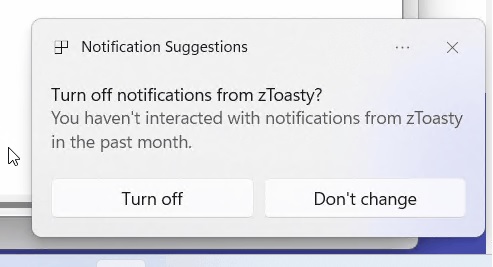 If you turn off the alerts by clicking the "Turn off" button, Windows 11 will cease sending notifications from the app in question. Notably, the alerts will still be available in the notification center.
In addition to the notification spam feature, Microsoft is testing a new tool to simplify viewing saved Wi-Fi passwords. Windows 11 users will soon be able to access the Wi-Fi passwords of their known networks via the Settings menu, specifically under "Settings > Network & Internet> Wi-Fi" and "Manage known networks".
Furthermore, the update brings other improvements to the network management front, including support for bridging adapters via the command line through "netsh".
Another update includes enhancements to the Passpoint Wi-Fi networks, which now support improved connection performance. Quick Settings will also display a URL to inform users about a specific venue or event.
The Phone Link instant hotspot feature has also been enhanced with WPA3 support, ensuring more secure connections to a phone's hotspot. Some other fixes include respecting metered connection settings, reducing duplicate profiles, and showing the phone's display name in the network list.
These features are expected to ship in Windows 11 23H2 update, which should begin rolling out in the fall.