Windows 10 KB5025221 is now available for everyone! This update is part of April 2023 cumulative updates for Windows, and it doesn't change anything on the surface, but there are plenty of fixes. Microsoft has published download links for Windows 10 KB5023696 offline installers if you prefer manual installation over Windows Update.
Windows 10 KB5025221 is a security update, which means it will download and install automatically unless you've changed the Windows Update settings. It is worth noting that these 'security' updates do not contain exciting tweaks, so don't expect any significant improvements in this release.
Microsoft officials confirmed a critical change in Windows 10's April 2023 Update is related to printing functionality. The patch has fixed an issue that affects USB-based. The system accidentally detects USB printers as multimedia devices, which can be confusing as printers are not multimedia devices even though they are not.
This update is rolling out via Windows Update. To download, head to Settings > Updates & Security > Windows Update. Finally, click on the "Check for updates" button. If you're on Windows 11, your PC has a different update. On 22H2 systems, Microsoft has published KB for Windows 11.
On Windows 10, you'll see the following updates when you check for updates today:
2023-04 Cumulative Update for Windows 10 Version 22H2 for x64-based Systems (KB5025221)
Or
2023-04 Cumulative Update for Windows 10 Version 21H2 for x64-based Systems (KB5025221)
Download Links for Windows 10 KB5025221
Windows 10 KB5025221 Direct Download Links: 64-bit and 32-bit (x86).
KB5025221 (Build 19045.2728) Full Changelog
There are a lot of changes in April 2023 update for Windows 10.
Microsoft is making changes to ms-appinstaller URI. For those unaware, URIs are the internal URls in the OS that allow apps to access certain features or Settings apps to open specific pages.
With today's update, ms-appinstaller URI should work better with the DesktopAppInstaller policy. Additionally, Microsoft has fixed many bugs to ensure better performance and issues impacting system apps are minimized.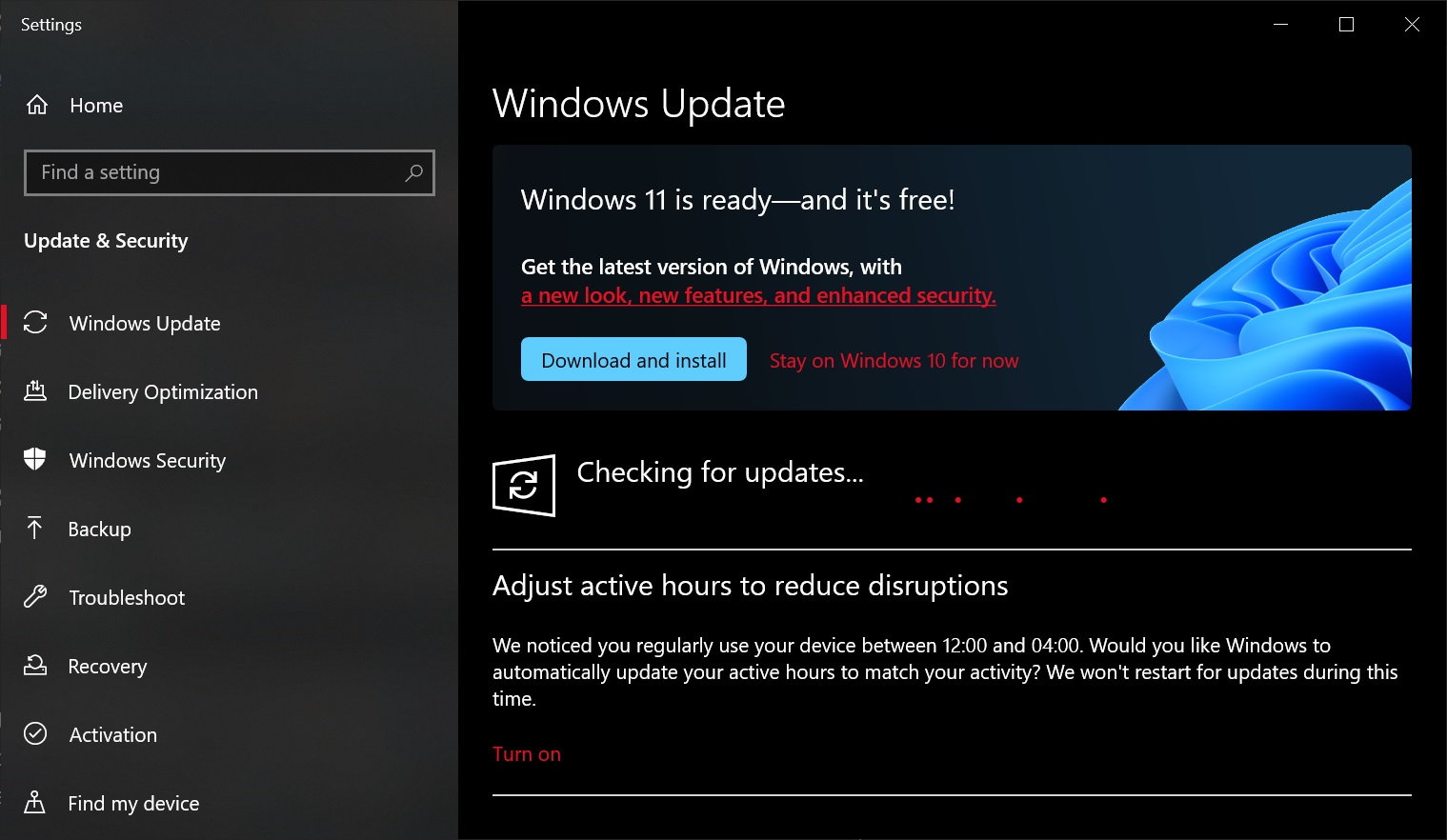 Another notable bug fix in the update is about the rpcss.exe. Microsoft has fixed a critical bug the tech giant describes as a "race condition" where the two services could run into each other and lead to performance issues.
Here's a list of all significant bug fixes in the Windows 10 update:
A bug affecting Desired State Configuration has been resolved in the update. This caused the system to lose access to previously configured options.
Another bug has been fixed where users face compatibility issues when using printers that rely on Windows Graphical Device Interface (GDI).
Microsoft has also patched issues with SCEP where the certificate installations failed.
In some instances, Windows broke Fast Identity Online 2.0 (FIDO2) integration. As a result, the PIN credential icon failed to appear on the credentials screen.
Microsoft has made several improvements to Windows 11's WinAppSDK to help apps that use Windows UI Library. For example, printing should now work for these apps.
Microsoft is patching issues with the SharedPC account manager, allowing the feature to delete accounts.
Lastly, a bug where lsass.exe would not respond has been resolved. This bug could have affected Windows logins as the feature sent a Lightweight Directory Access Protocol (LDAP) query to a domain controller.
Microsoft also reminded us that it won't release new optional or non-security updates for two older versions of Windows 10 – version 20H2 and version 21H2. From this point onwards, only cumulative monthly security updates, referred to as the "B" or Update Tuesday release, will be offered on these machines.
What are the known issues in April 11 update?
Microsoft is aware of an issue affecting kiosk device profiles with auto log-on enabled after installing updates released on January 10, 2023, and later.
These updates cause affected devices to stay on the sign-in screen prompting for credentials, even after Autopilot completes provisioning.
Another known issue is linked to Microsoft Edge Legacy. In the official release notes, Microsoft noted that installations created using a custom ISO image won't have Microsoft Edge Legacy removed.
This means you may still have access to the classic Microsoft Edge, which is vulnerable and is not replaced by the new Microsoft Edge. After the update, if you notice Microsoft Edge Legacy in the Start menu, you can fix this unexpected behaviour by directly installing the new Microsoft Edge.
Installing the new Chromium Edge will automatically replace the classic browser on Windows 10.