Microsoft has released January 2023 update for Windows 11 version 22H2 and 21H2 with security improvements. On the surface, Windows 11 January 2023 updates include only security features, but it looks like Microsoft has left more than a few things out in the update.
Windows 11 January 2023 Update (KB5022303) includes two hidden features – ability to customize search bar on taskbar and a modern design for Windows Search Panel. Microsoft has been testing these two features in the preview builds of Windows 11 for a while now, and it plans to bring them to version 22H2 in the coming months.
As you might have noticed, Microsoft recently added a search box/bar to the taskbar of Windows 11. It's like Windows 10 search box, but it fits better in with Windows 11's overall Fluent Design look. There is no change to the functionality, but many users dislike having a large search box on the taskbar.
It is obvious that Windows 11 taskbar lacks several features found in Windows 10 and one of the missing features is the ability to customize search bar. It's one of the features that people have been asking for since the launch of November 2022 cumulative updates.
January 2023 Update lets you customize search bar
In Windows 11's January 2022 Patch Tuesday Update, Microsoft is testing a new feature that lets you hide the search bar/box entirely or switch to the original search button.
This new feature can be accessed via taskbar settings, as shown in the screenshot below.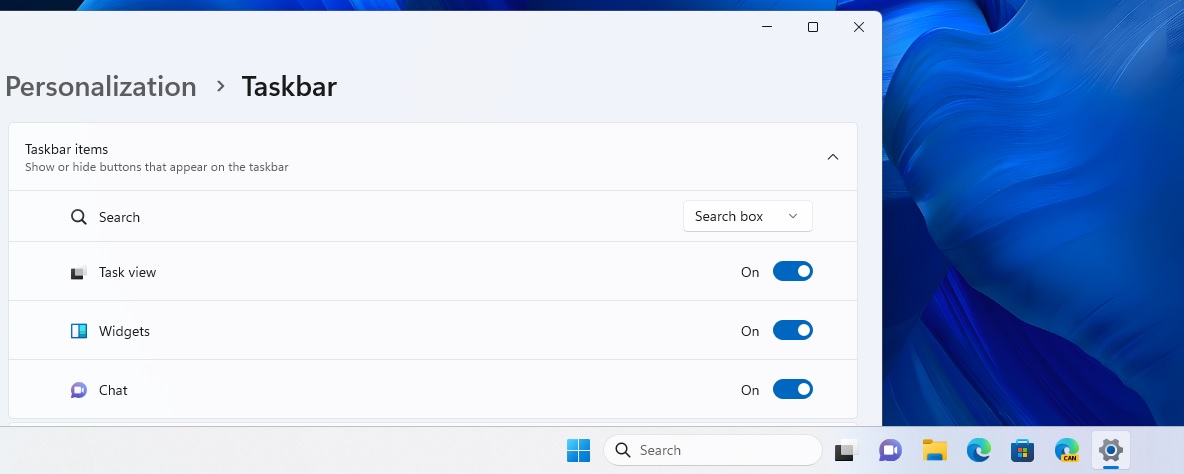 This large search always seemed unnecessary, because there's already a search icon and it's more than enough. In fact, clicking the Start button will also open Windows 11 search in a way. Search bar risks cluttering up the taskbar with more unwanted Microsoft and Bing adverts.
Thankfully, you can soon disable the search bar and switch back to the icon or turn off search entirely. As mentioned, you can always search from the Start menu.
Is a new Windows 10X-like Search panel coming?
Microsoft is also experimenting with a new Windows 10X like Search panel. The search panel is smaller in size, and it works in a similar fashion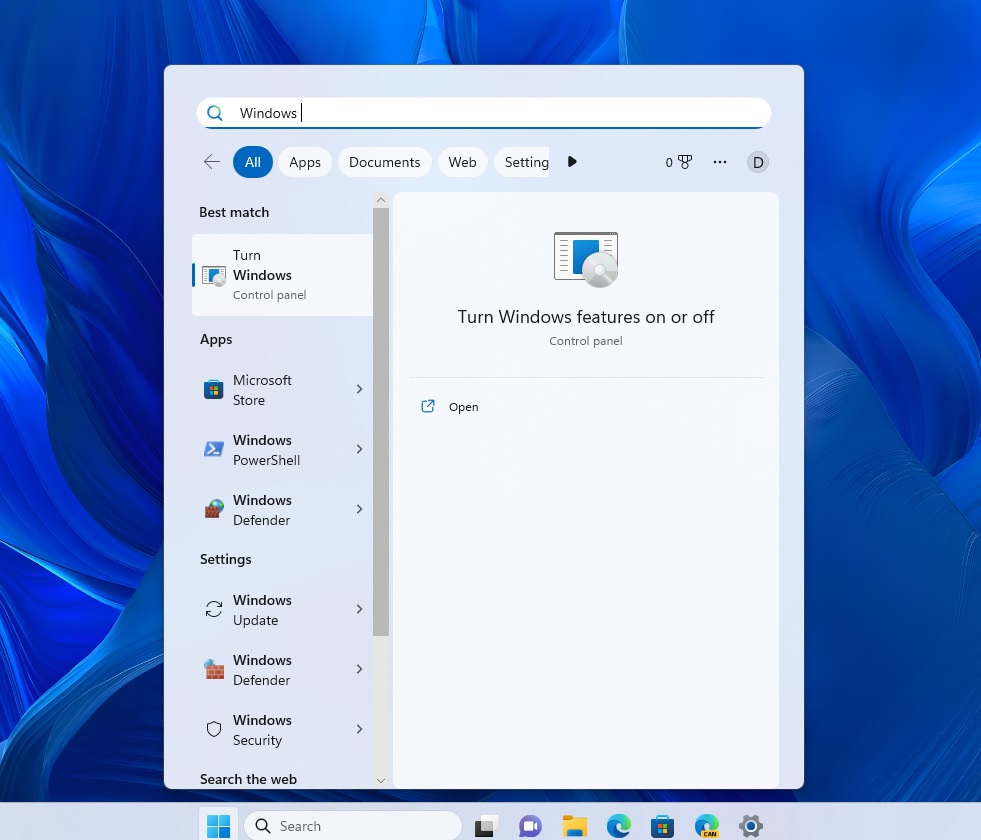 It is worth noting that the new search UI can be invoked via Windows Start menu only. For some reason, it does not show up when you try to search using the Windows Search bar or search shortcut.
Remember that these features are 'hidden' and they can be turned on only if you use a third-party tool called "ViveTool".