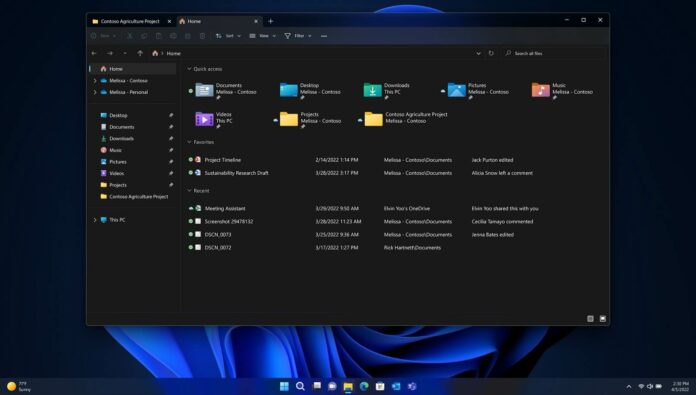 Windows 11 22H2 is now rolling out to consumers in 190 countries and it comes with a handful number of new features, such as a dark-themed Task Manager and support for drag and drop. One of the flagship upgrades of Windows 11 22H2 is File Explorer tabs, which is the most requested feature.
Microsoft confirmed it will be adding tabs to File Explorer in the latest Windows 11 update, but this feature won't be shipping today. The File Explorer tabs support was added to preview builds much later and Microsoft is still fixing the remaining bugs. The company is hoping to release the feature in October.
The Windows community is particularly happy with this new addition as support for the upgraded File Explorer was first requested all the way back in the Windows XP days. It goes without saying that moving files between directories/locations using a single instance of File Explorer can be fussy.
At the same time, opening more than one separate window of Windows 11 File Explorer can be overwhelming. The integration of tabs eliminates both problems, so it's no wonder it's such a requested feature.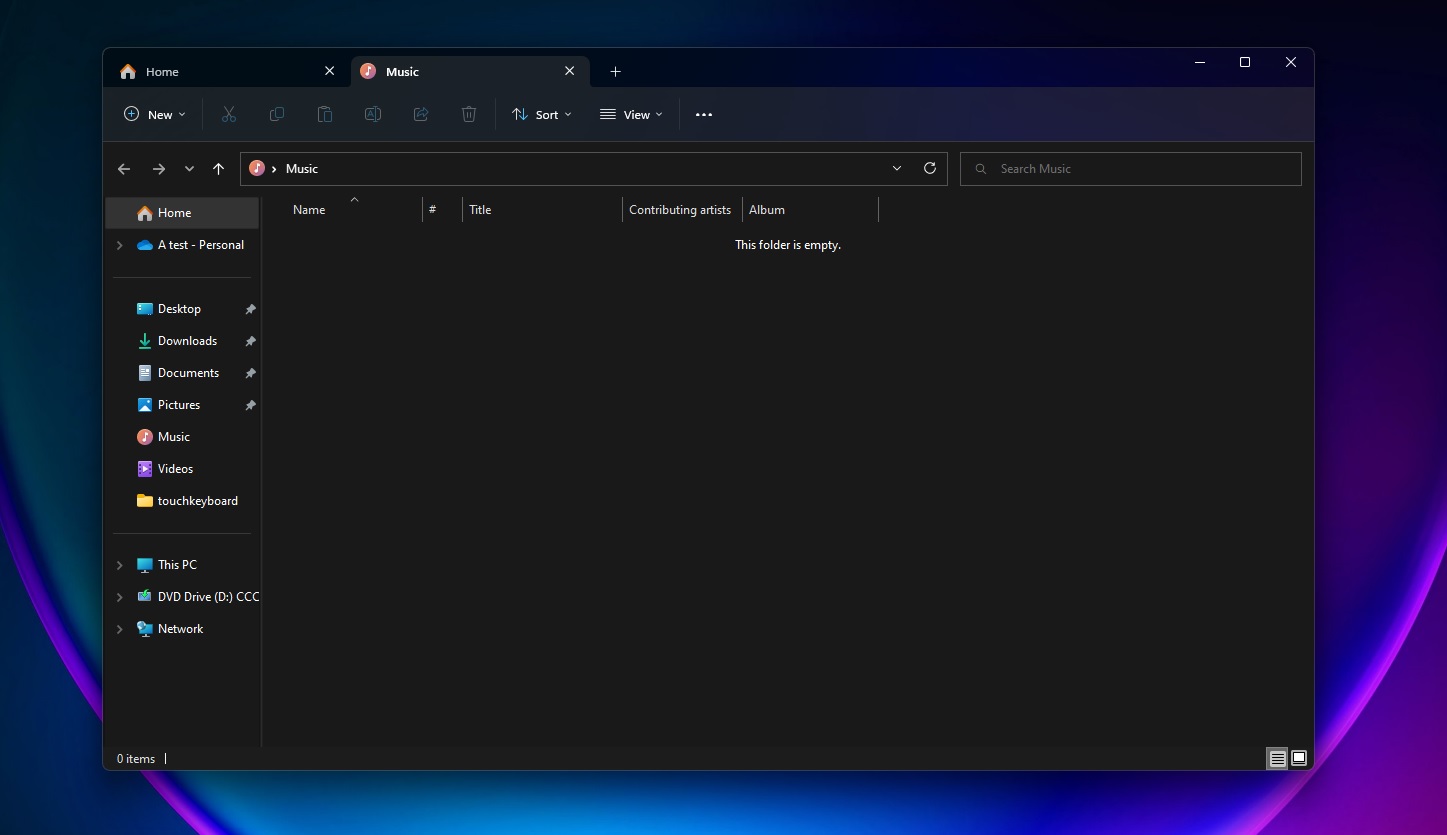 As you can see in the above screenshot, the File Explorer tabs feature works as you would expect. It features a tab stripe at the top of the interface and you can click on the plus icon to open a new tab. You can also navigate through the tabs or scroll using your mouse, a functionality previously possible only via third-party tools.
It is worth mentioning again that this feature hasn't been officially added to Windows 11 22H2 (Build 22621) yet, and is currently only available via the latest preview build (Build 22622), which is believed to be the October Moment update for the OS.
Other features coming to Windows 11 in October
Microsoft is also working on a big update for the Photos app. The update is expected to introduce a new way to manage your photos, such as galleries and albums.
It will also simplify the browsing experience and help you find your collection of photos in a matter of minutes. ​You'll be able to easily back up photos to OneDrive and sync everything across your devices. This backup integration is apparently used for Microsoft's OneDrive  "Memories" experience.

Another new functionality is "Suggested Actions". You can click on any number or date and copy it to the clipboard to get suggested actions. For example, if you copy phone number, suggested actions will ask you to open apps like Skype or Microsoft Teams. Likewise, copying a date triggers calendar app suggestions.
Other upcoming features include:
Taskbar Overflow: A new menu that lets you view a list of open apps when you've too many things on the taskbar.

Share to more devices: Easily share content with more devices using nearby share.
There is a possibility that these features would make the final cut and also arrive in the original Windows 11 version.