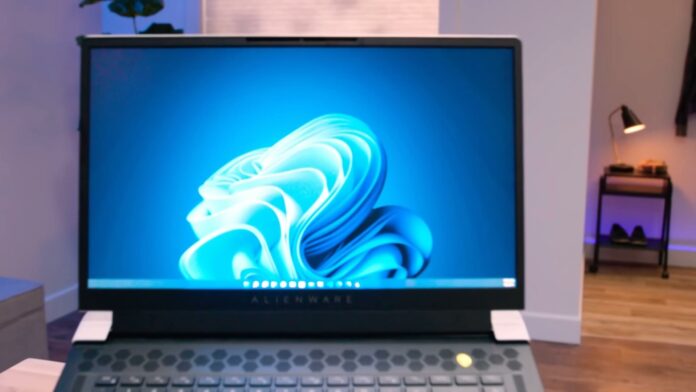 While Windows 11 22H2 is currently in testing and its commercial release is still weeks away, chipmakers like Intel have decided to update their drivers early. Intel has rolled out an update for its graphics driver with support for Windows 11 version 22H2, which is set to launch later this year.
One of the key features of Windows 11 is gaming and Microsoft is taking the experience to the next level by integrating Games Pass into the Widgets board (added with Windows 11 Build 25174). Thanks to the Intel DCH driver update, games that rely on integrated graphics will now run more smoothly on Windows 11 22H2.
Intel driver version 31.0.101.3222 uses WDDM 3.1 model and it includes support for the upcoming Windows 11 22H2 feature update. We don't know what's changing with WDDM 3.1, but one of the support documents confirmed that a new feature called "IOMMU DMA remapping" is being introduced with WDDM 3.1.
In version 21H2, dxgkrnl (DirectX driver) only supported IOMMU isolation through 1:1 physical remapping which means logical pages accessed by the GPU were translated to the same physical page number. With WDDM 3.1, Microsoft is allowing GPU to access memory through logical addresses, thus resulting in better performance.
Intel's Windows 11 22H2 drops support for older CPUs
Intel confirmed that it's dropping support for 10th-gen core processors and older. This means older processors are now on extended/legacy support and they will only get bug fixes.
If your processor is 10th generation or older, you'll be getting 31.0.101.2111 (Legacy). For those on 11th generation or newer processors, they will be getting 31.0.101.3222
"Intel will be moving 6th – 10th Gen Intel Processor Graphics and related Intel Atom®, Pentium®, and Celeron® processor graphics to a legacy software support model," the chipmaker noted.
In addition to version 22H2 support, this update also comes with a couple of bug fixes.
For example, Intel has fixed an error message that may appear when you launch Call of Duty: Vanguard* (DX12). Another bug has been fixed that crashes apps when starting games like Watch Dogs: Legion* (DX11) when starting the game.
A bug where certain Intel processors may enter a sleep state when attempting a shutdown has been fixed in this release.
Intel is also aware of a couple of known issues in this release, including a bug that may crash Ghostwire: Tokyo (DX12) and popular titles like Counter-Strike: Global Offensive (DX9). An identical bug also affects Destiny 2, Stranger of Paradise, and Tom Clancy's Ghost Recon Breakpoint.
How to download Intel's driver on Windows
Intel's updated driver will automatically begin rolling out via Windows Update in the coming weeks or months. If you can't wait, there's another way to get the update. To install the driver manually, follow these steps:
Go to Intel's website and download Intel Driver and Support Assistant (iDSA) tool.
Open the Update Assistant tool from the system tray.
Check for updates on Intel's website.
Select and apply.
You can also download offline installers directly from Intel's driver portal.