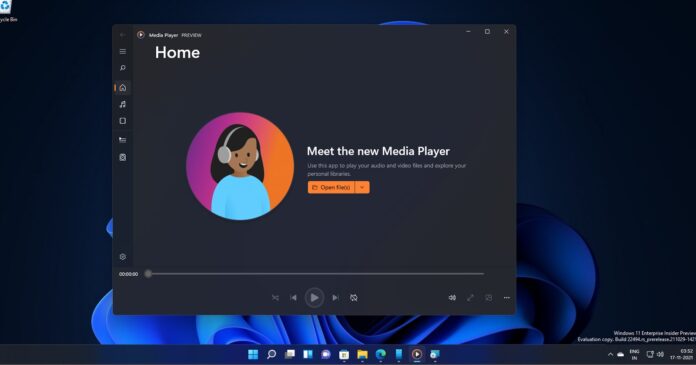 You can now easily copy, or rip, music from a disc to your computer with Windows 11's new Media Player. For those uninitiated, Windows Media Player was recently updated on Windows 11 with WinUI and Fluent Design makeover, and it's now getting support for features which are available in the original release.
The new Media Player is apparently built on top of Groove Music and it comes with support for better video playback, a large library, and a modern design that matches the look and feel of Windows 11.
The last update for Windows Media Player had added support for CD playback. Microsoft also made improvements to the theme and styling of the media player, and additional changes were implemented to ensure the media content drag and drop experience is smooth.
With today's update, copying music to your desktop is now easy. If you have the CD you want to copy ready, Media Player will do the work for you. As you can see in the below screenshot, you can select a format like AAC and change the bit rate before copying the file to the device.
Other supported formats include WMA, FLAC and ALAC.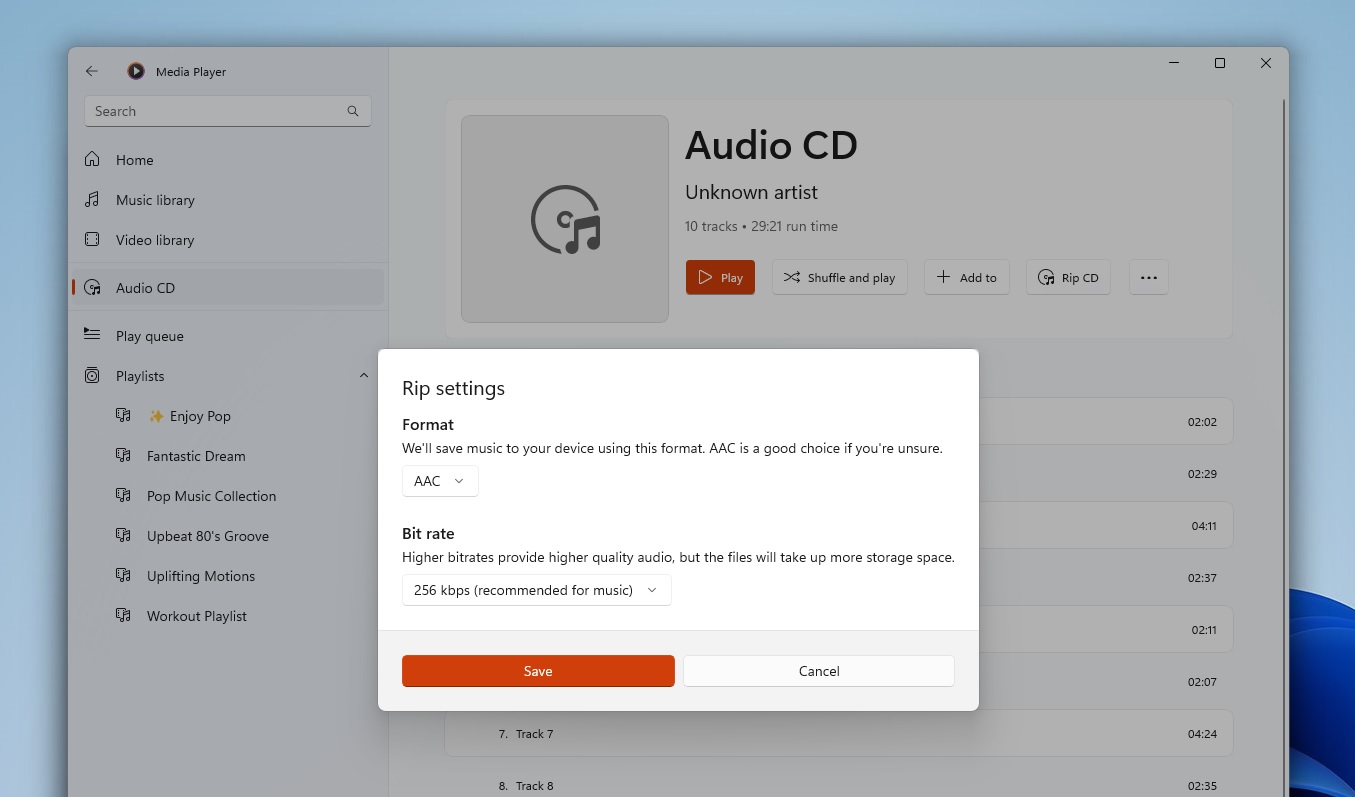 Remember that Windows Media Player will automatically select the best format and bit rate depending on the type of file you choose. For example, 256 kbps is selected when you try to copy audio files.
To get started, insert the disc into your disc drive. You can ignore the autoplay option if it appears on the desktop and open Windows Media Player. Finally, head to the 'Audio CD' section and select Rip CD to have the app rip the CD with default settings, or you can also change the settings.
This update is rolling out to testers in the Dev Channel and it will become available for everyone later this month.
A new look for Windows Camera
The built-in Windows Camera app has been updated with a new beautiful look and feel of Windows 11. The app now uses the familiar WinUI and Fluent Design, and the font has also been updated.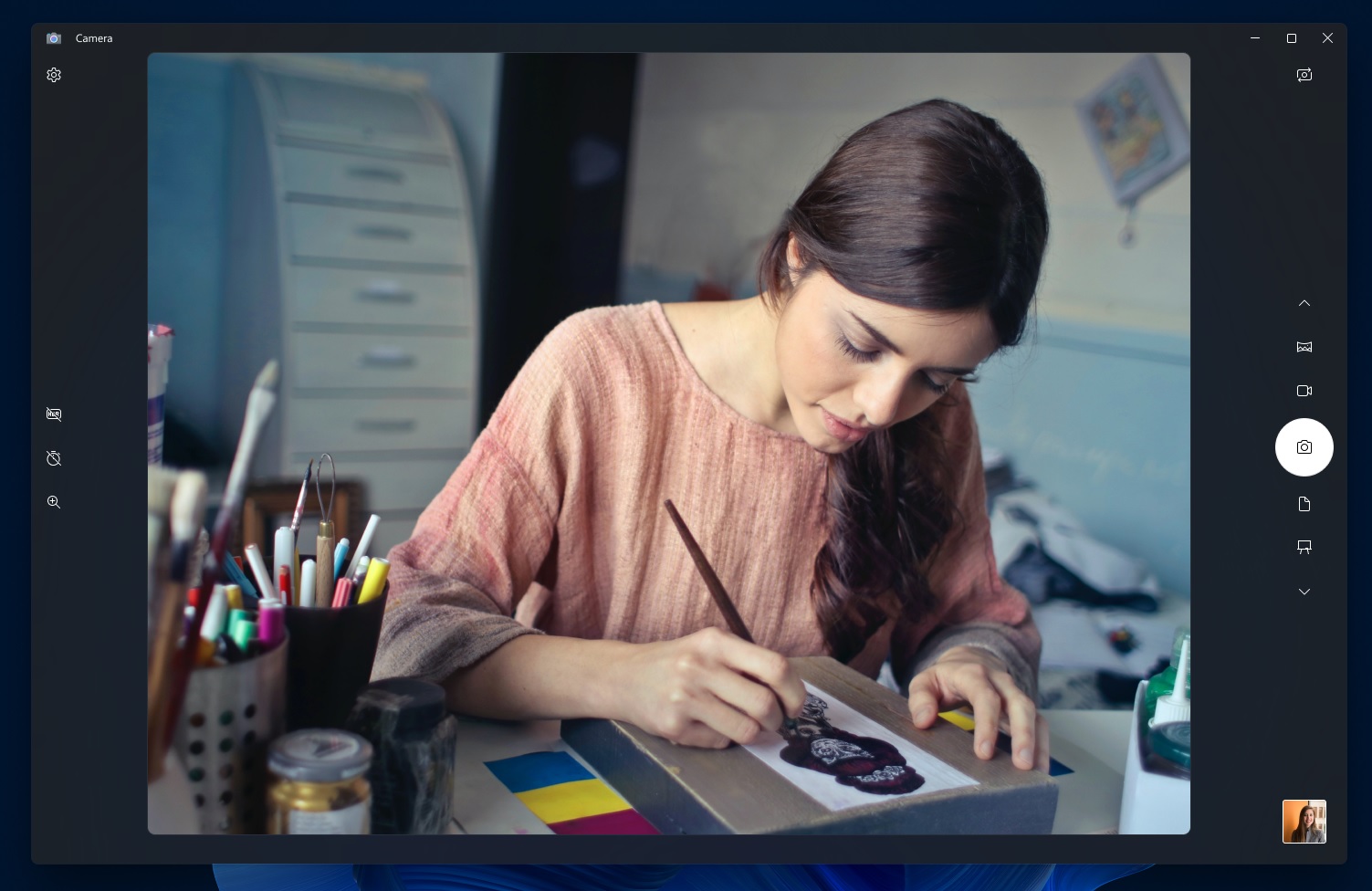 The camera app still supports features like video, photos, document and whiteboard capture, and is now getting support for two additional capture modes – QR code and barcode scanning as well. You'll be able to use the camera app to scan QR codes or barcodes. Of course, this feature works best on devices with a high-quality camera.
In addition to app updates, Microsoft has also published Windows 11 Build 25158 in the Dev Channel with widgets and taskbar improvements.