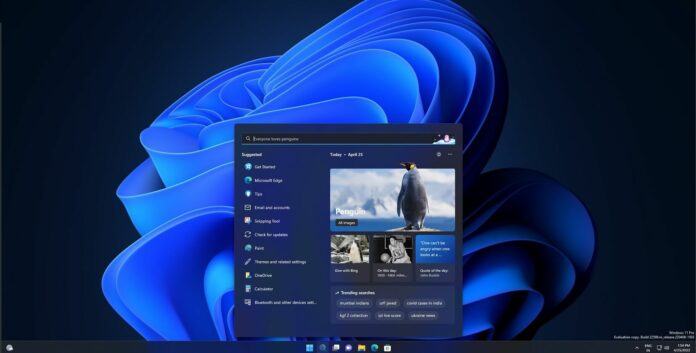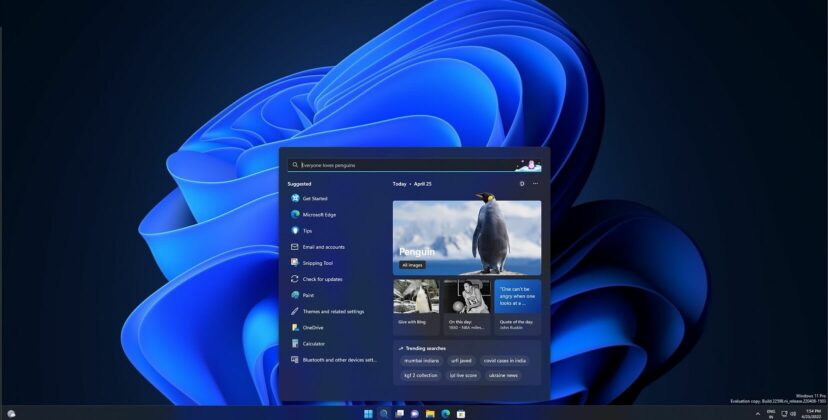 A new interface for Windows 11's Search is now available for everyone. The new interface comes with a feature called 'search highlights' which aims to highlight fresh content like illustrations and facts or trending topics from Bing.
The Search highlights are powered by Bing and they would change frequently to help users learn new topics and discover trending items. For example, today is World Penguin Day and Windows Search will present notable facts related to Penguins. Likewise, Search will also highlight moments like holidays or other events globally and in your region.
Microsoft says it wants to deliver "rich, bold and interactive" content to users via Windows Search and search highlights will see further enhancements in the coming months. The aim is to share fun illustrations from Bing and help you discover new facts to keep you connected and productive.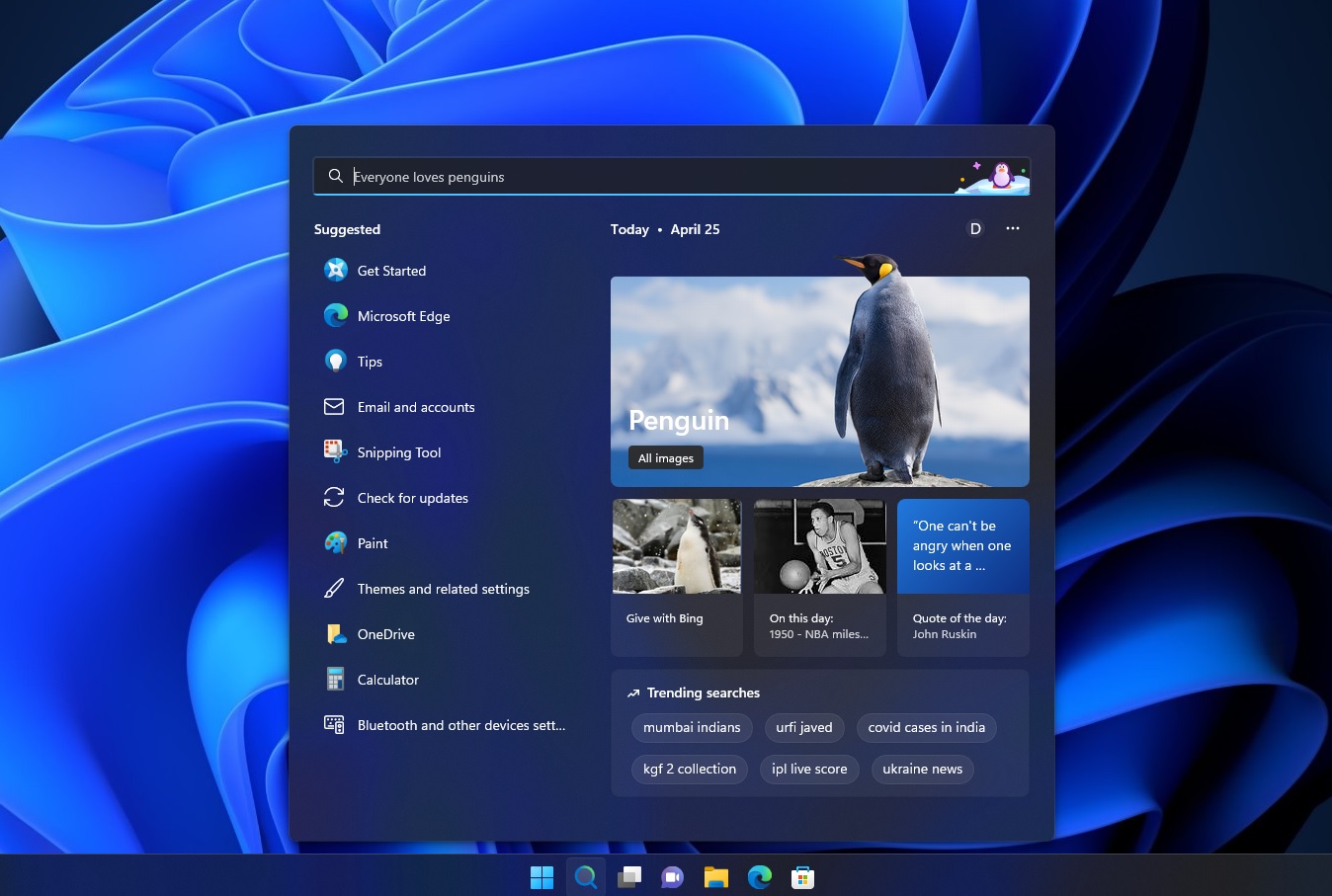 Thankfully, it is possible to turn off the search highlights from Windows Settings. When you turn off the search highlights (Bing suggestions), Windows Search will show suggested apps, quick searches from Bing, and top apps.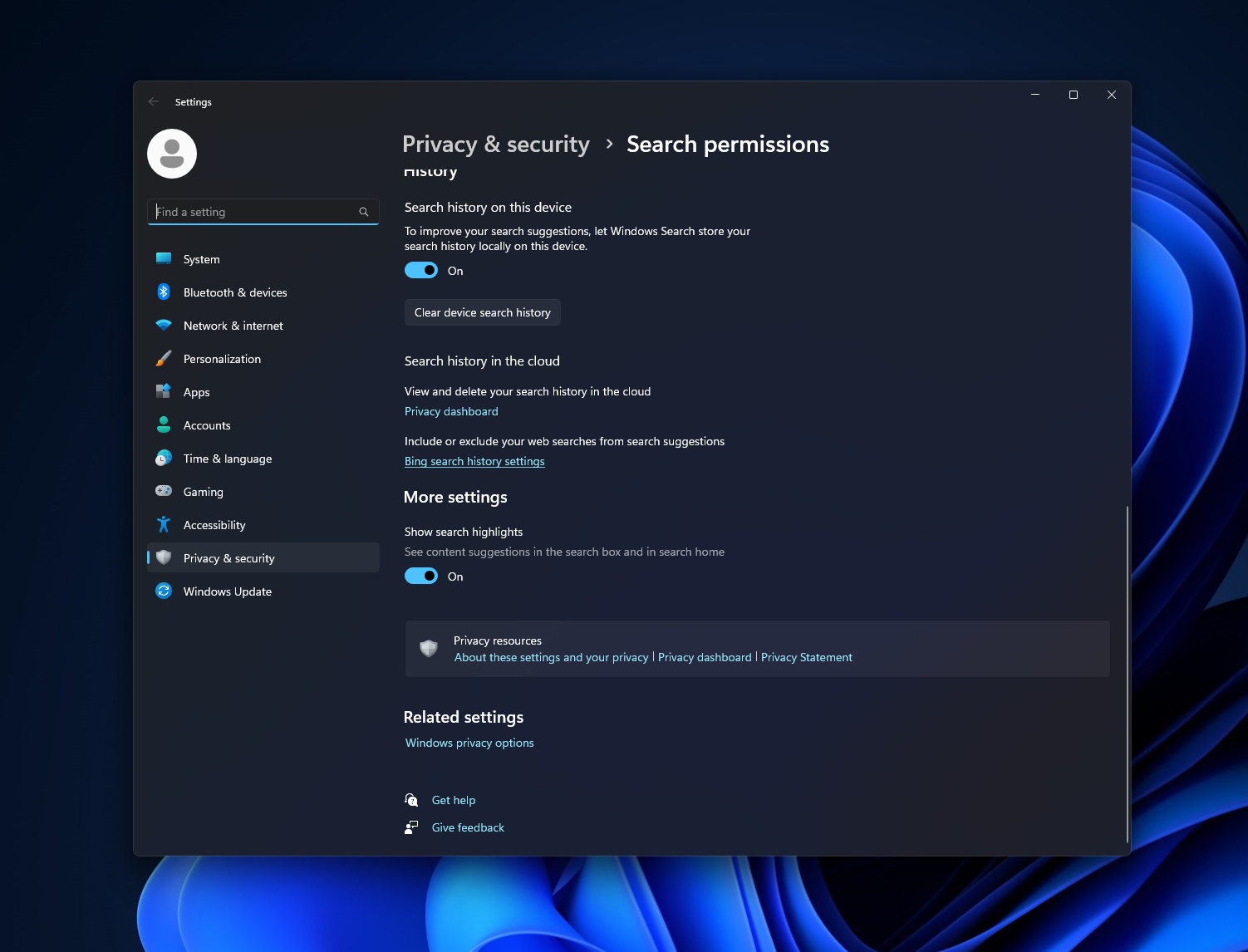 As you can see in the above and below screenshots, the Search interface is evolving to become more like a Start menu that makes finding certain stuff much easier and faster. For example, you can easily find apps on the homepage of the search without having to search the app in the taskbar or Start.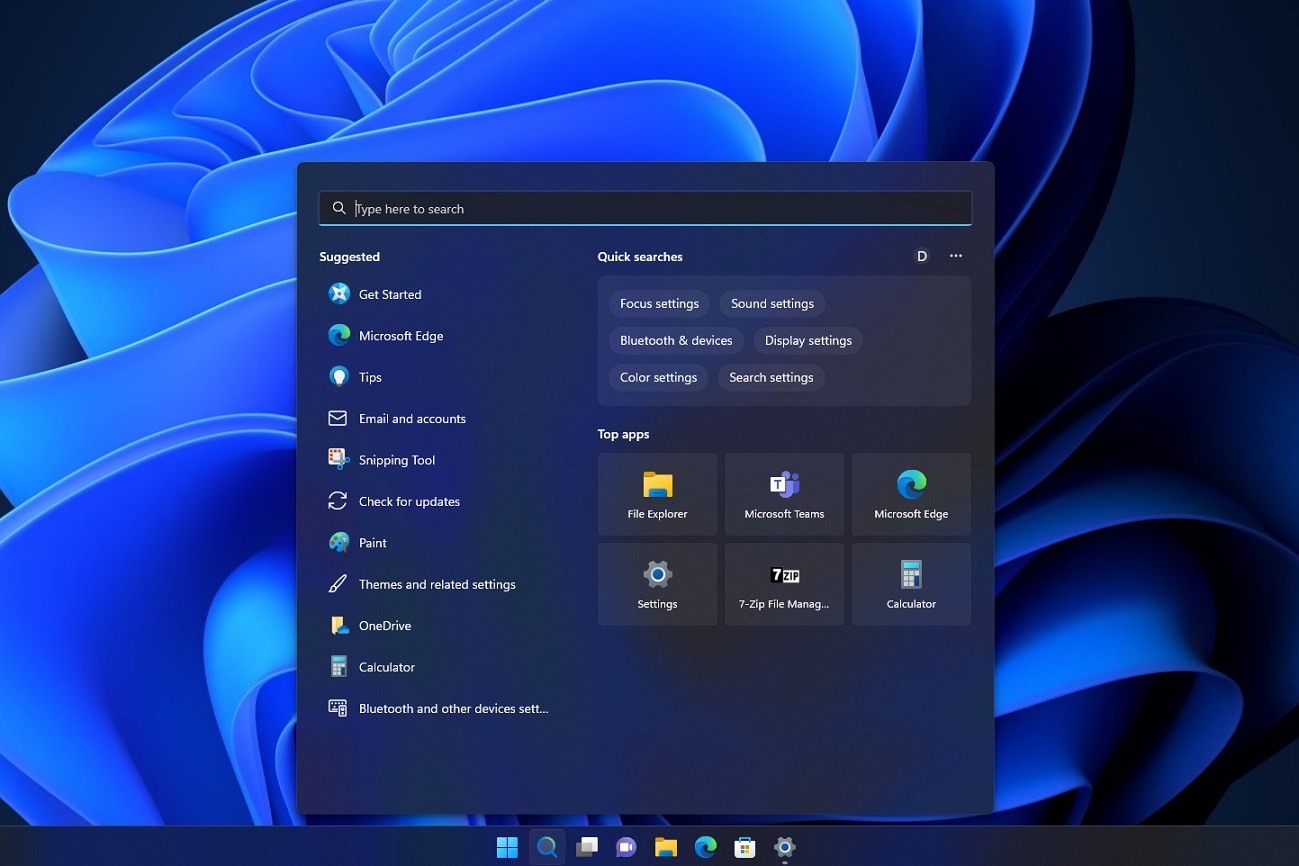 Furthermore, Microsoft promises the improve experience by personalizing the experience by taking inputs from your work and school accounts.
Unfortunately, Windows 11's Search still doesn't support reverse search functionality which was offered on Windows 10.
Windows Search accuracy problem
Windows Search is not flawless and it often fails to display the correct item in the search results. For example, search shows results from the web while ignoring the local results when users search for apps. This has proved that the Bing integration isn't always the best idea.
Microsoft officials have confirmed that the company is working to improve Windows Search and one of the latest preview builds includes additional fixes to make search faster.
"Searching for apps and settings in the Windows search box on the taskbar is now even faster and more accurate than before," Microsoft said.
While there's no denying that search is now slightly better in the latest builds, it is still buggy and sometimes it is unable to present accurate results related to the search query.
In the above example, Windows Search shows the Steam app setup file in results rather than the app itself.
Update: Windows Search's new updated interface is now available for everyone, but the quality issues remain a concern and Microsoft is still not taking it seriously.