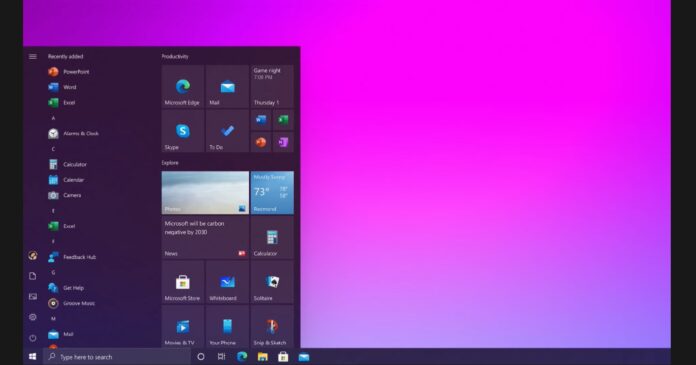 The hardware companies Intel, AMD and Nvidia have published new display drivers for Windows 11 and Windows 10 with a long list of improvements and fixes. While GeForce 512.77 is actually a minor release with a couple of fixes, Intel's updated driver fixes several issues and AMD has added support for new cards.
Intel graphics driver version 30.0.101.1960 adds support for the Alder Lake HX, a new chip for laptops. In addition, Intel is also promising better compatibility with two new game titles: Evil Dead: The Game and Dolmen on Intel's 11th-generation processors with Xr graphics and newer.
As per the release notes, Intel fixed an issue where Call of Duty: Black Ops Cold War (DX12) may experience crashes or pop-up error messages. A bug where Metro Exodus Enhanced Edition may experience graphical glitches in-game menus or during gameplay has been resolved.
Intel says it also fixed a couple of issues with Elden Ring, including a bug where users may experience textures flashing green or red.
What's fixed and improved in Intel 30.0.101.1960 driver
Here's a list of all bug fixes in Intel 30.0.101.1960:
Fixed an issue where Genshin Impact may experience texture flickering or glitches.
Fixed an issue that crashes FIFA 21.
Fixed an issue that may crash or experience a TDR.
Fixed an issue where Tom Clancy's: Rainbow Six Siege may cause an app crash.
Intel also confirmed an issue where certain games may result in a black screen if you change the resolution within the gameplay. This has been fixed in May 2022 update and Intel added that the bug only affects DirectX11 games in full-screen mode with the full-screen optimization option disabled.
Intel delivers typically fixes to users via Windows Update, but the rollout generally takes months, as this entirely depends on the OEM. If you can't wait, you can use Intel's Driver & Support Assistant tool and force upgrade the device to new drivers from the chipmaker.
To install the update manually, use these steps:
Download Intel Driver and Support Assistant (iDSA) tool from Intel's website.
Open the Update Assistant tool.
Can't find the tool? Look for an Intel icon in the system tray.
Check for updates on Intel's website.
What's new in AMD Adrenalin 22.5.1 driver
AMD's driver version 22.5.1 adds support for new GPU cards, including Radeon RX 6650 XT, RX 6750 XT and RX 6950 XT. AMD has also patched an issue where transparency or aero effects won't work on Windows 10.
As per the release notes, there are plenty of new things to try. For example, AMD is introducing a new effect slider that lets you fine-tune RSR's sharpness effect. AMD is also promising performance improvements with "Smart Access Memory optimizations" for Death Stranding™ and "Watch Dogs: Legion".
The update delivers up to a 10% performance increase if you use the new SAM optimizations in Death Stranding at 1440p.
What's new in Nvidia GeForce 512.77
Nvidia GeForce driver version 512.77 adds support for two games Evil Dead: The Game and also Dolmen and Vampire: The Masquerade – Swansong. It also fixes a bug that crashes Adobe Premiere Pro.
To download and install, launch GeForce Experience and click the "Drivers" tab and start the download when prompted.
Intel, AMD and Nvidia are also planning to release a major driver update ahead of Windows 11's anniversary update, which is set to launch in the fall.