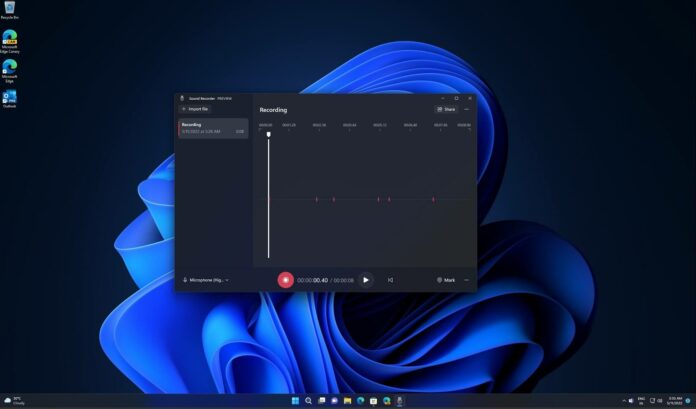 Ahead of Windows 11 version 22H2 release later this year, Microsoft is refreshing apps that ship with its operating system. Many apps have already received a design makeover, including MS Paint, Photos, Notepad, and even a new Outlook has been confirmed for fall 2022.
Microsoft is now rolling out a new update for Windows 10-era Voice Recorder with a new name 'Sound Recorder'. Windows 11's new Sound Recorder includes WinUI visuals with added functionality such as a new graph to better understand the frequency of your recorded audios.
As you can see in the below screenshots, there's a new visualization for audio during records and placement. It complements the new interface of Windows 11's audio recording software, and Microsoft has also added support for a few new features.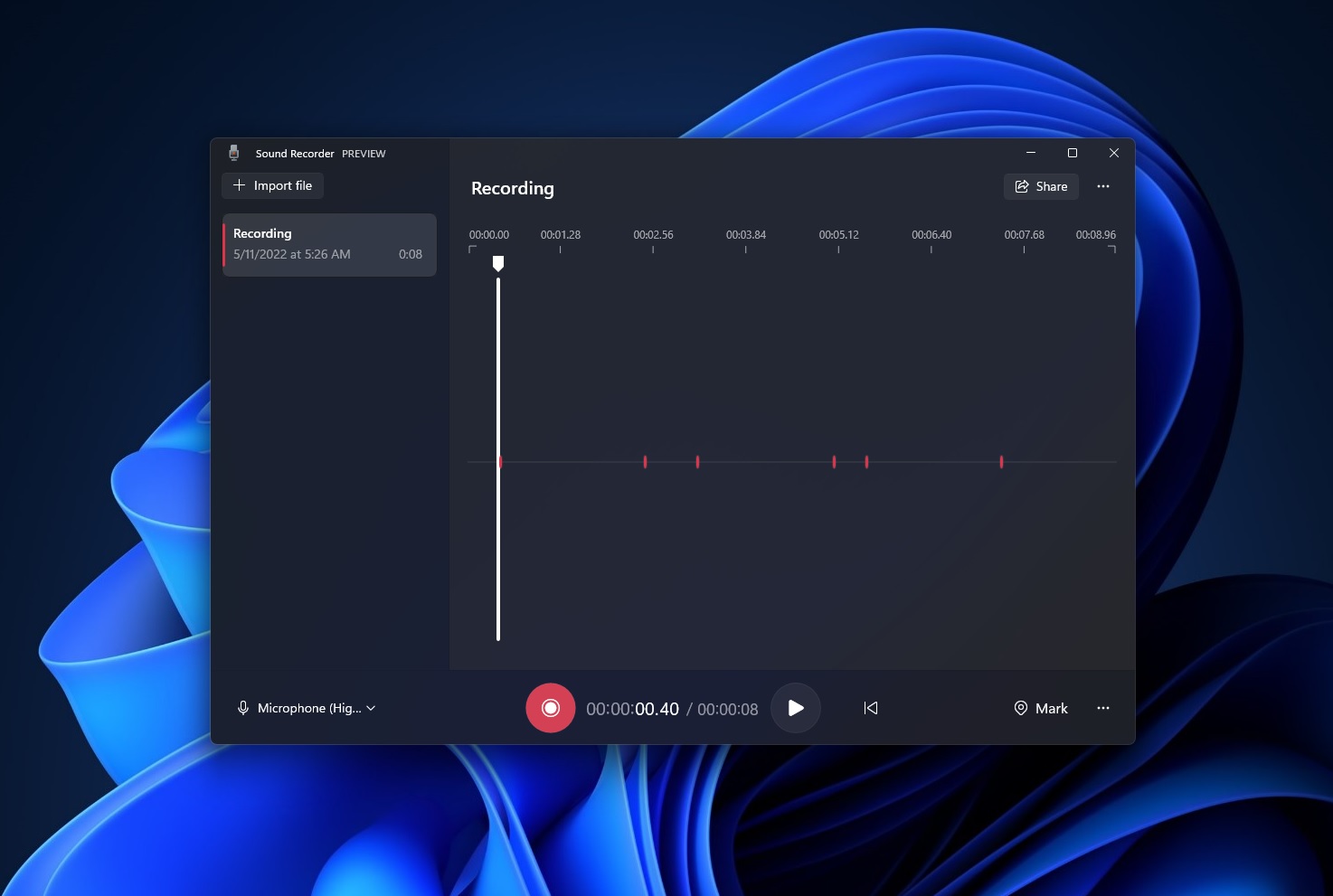 For example, it is now possible to change the recording device. This works only when your device is connected to multiple audio hardware. Additionally, you can also change the file format within the Sound Recorder. Previously, users were allowed to modify the file format outside the app.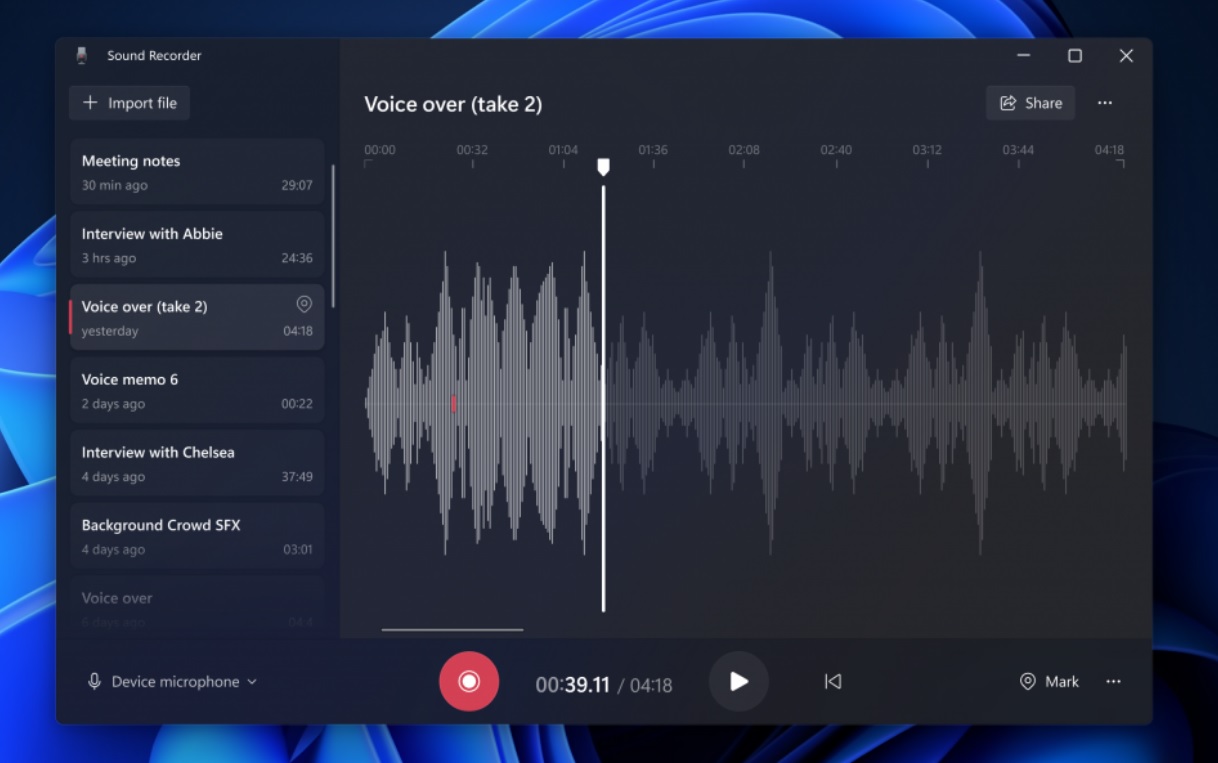 The updated Sound Recorder apparently replaces the Voice Recorder app and it will be released to the general public later this year.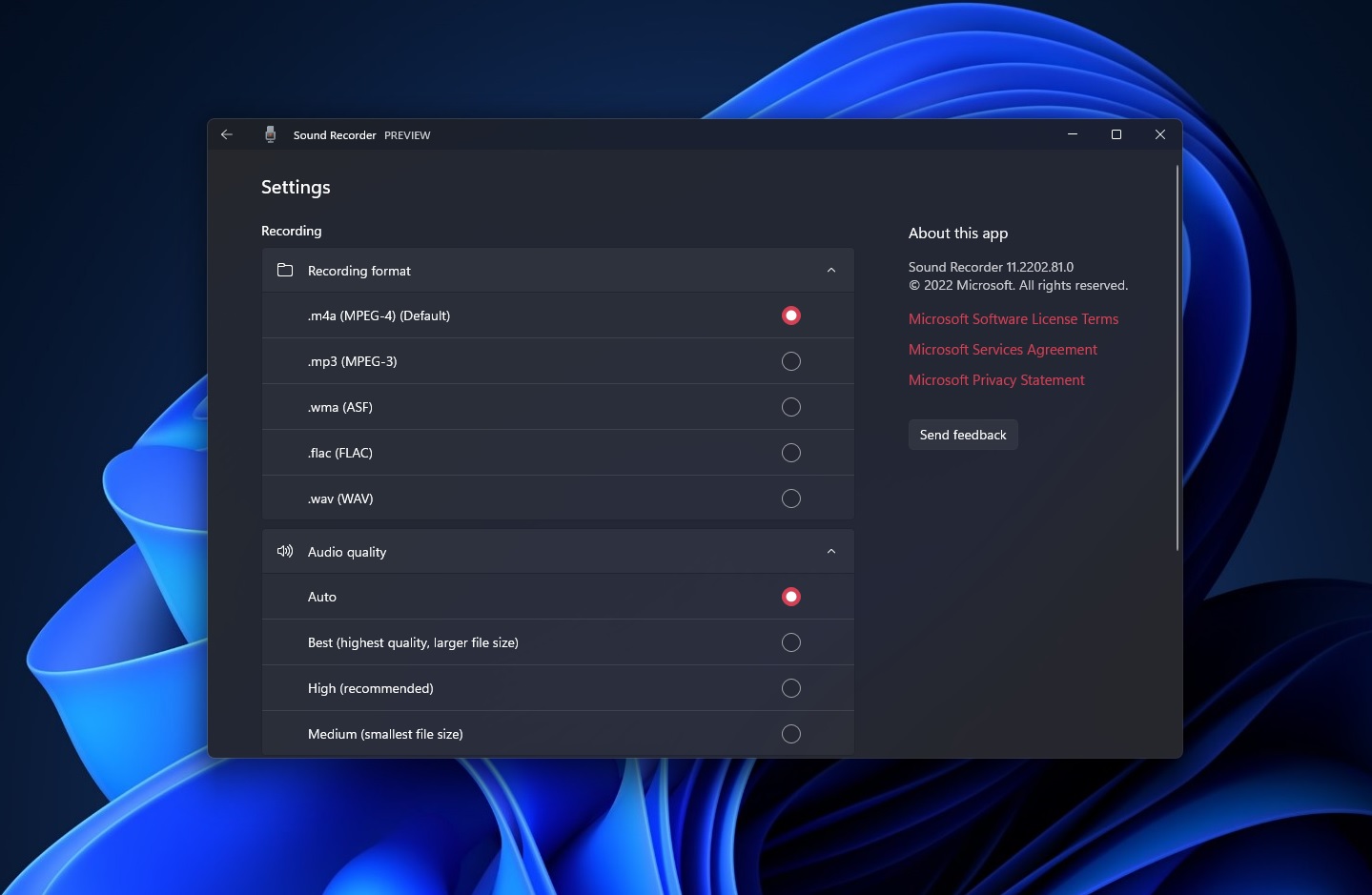 The company confirmed that it's actively looking out for feedback and suggestions in Feedback Hub. You can file feedback for this particular app under Apps > Voice Recorder.
More redesigns are coming, says Microsoft
Microsoft noted that inbox apps are essential to the overall desktop experience which is why the company has updated many of the apps to match the new look. Again, Microsoft says it's actively monitoring feedback from testers and plans on adding exciting new features soon.
For example, Microsoft recently teased an updated Photos app for Windows 11.
Microsoft's Photo apps already follow the Fluent Design principles that first emerged within Windows 10 and it also comes with modern "materials" like Mica. However, Mica isn't noticeable in the Photos app when you're editing images, like cropping or changing the resolution of the image.
Microsoft has reworked some of the areas of Photos, so the 'editing' screen, for example, is getting a Mica background for a fresh and modern look.
Windows 11's Photos app is getting Mica design material in more areas! And Microsoft is also removing the large back button. #Windows11 pic.twitter.com/gafRh2jIfZ

— Mayank Parmar (@mayank_jee) May 11, 2022
Microsoft is also ditching the giant back button after feedback from testers. If you want to return to the previous screen, you will need to click on the Cancel button or press the Esc key.
WinUI is evolving and we're expecting more design improvements in the coming months.