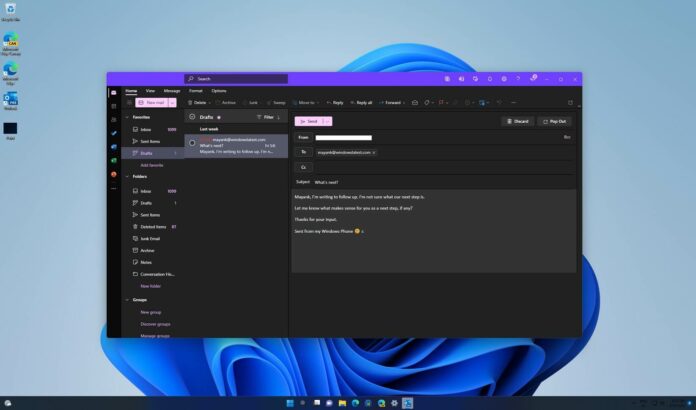 Microsoft has been working on a new Outlook experience for Windows for more than a year and a purported leaked build of the email client recently appeared online, and many of us got our hands on it.
The new Outlook app is part of the highly-anticipated 'Project Monarch' and it's also known as 'One Outlook'. It's huge news for Windows 11 and Windows 10 users, as it is expected to replace all the existing Outlook clients on the desktop operating system and become the default mail app.
In a pretty unusual move, Microsoft confirmed that the leaked Outlook app is legit, but users should avoid it. Earlier this week, Microsoft quietly posted an update on its Office 365 dashboard, confirming that the One Outlook is real, but IT professionals should block users from accessing the new email app.
Microsoft says it's aware of the leaked app and some users (work or school account users) can access the early version of the new Outlook for Windows. Without explaining anything about One Outlook, Microsoft said it will share news on the next generation of Outlook experience in the coming weeks.
However, users should avoid the early text version because it's currently missing some of the features and enhancements, according to Microsoft.
"The enhancements will be available later for our customers in the Beta Channel. We encourage our customers to wait for the beta version to be released," Microsoft stated in the notice published earlier this year.
Microsoft also confirmed that a beta version would be released to those who are part of the Office Insider program soon. Since the app is currently not intended for commercial users, Microsoft wants IT admins to block the access for now, and allow it only when the app is officially out in the beta channel.
"When the beta is available, you will need to unblock them using the same instructions," the company said.
A closer look at One Outlook for Windows 11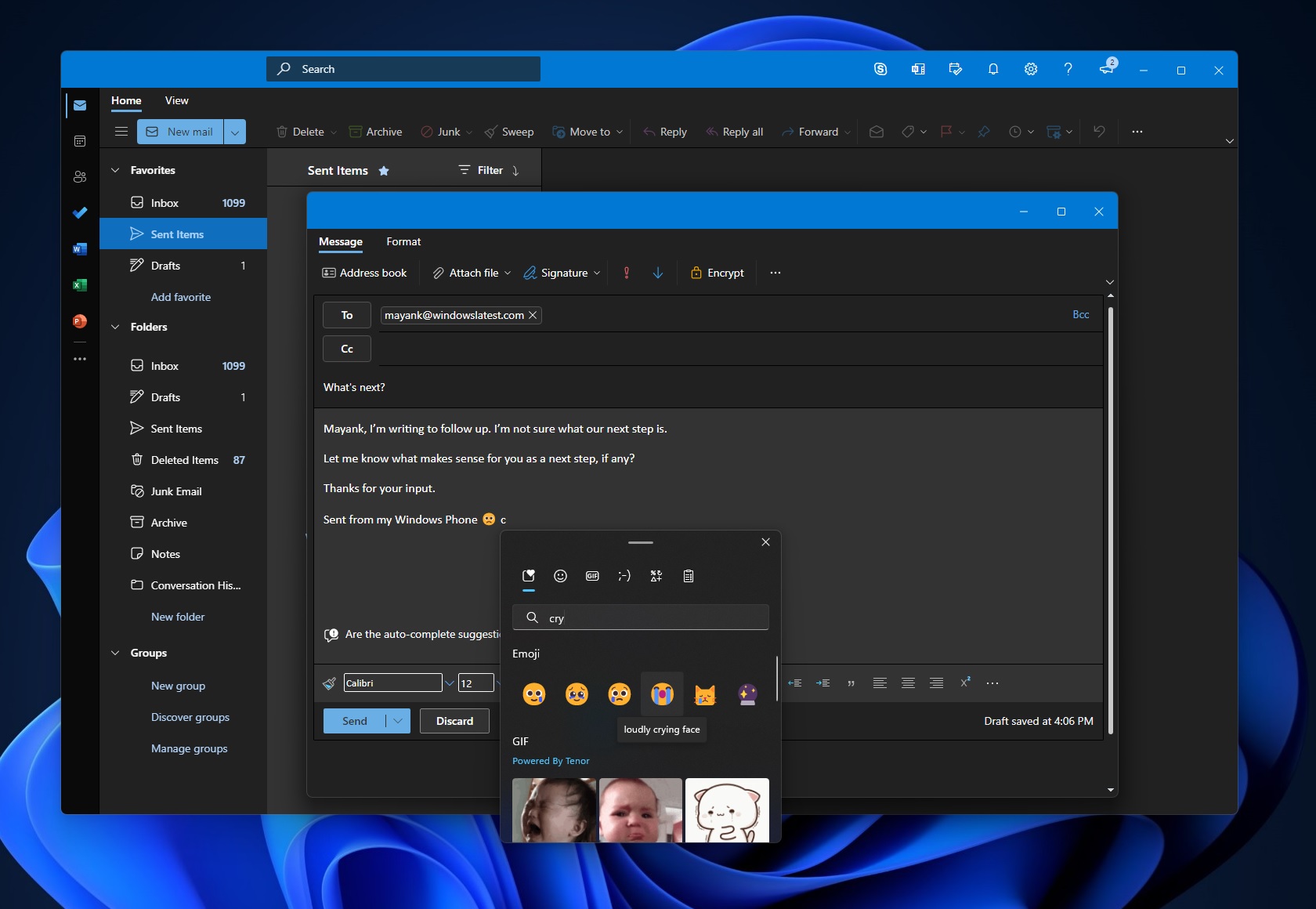 As you can see in the above screenshots, Outlook's new client for Windows 11 and Windows 10 is apparently identical to the Outlook Web.
That's because the app loads Outlook.com with a couple of new additions and deeper Windows integration. Right now, it is not possible to use the app with personal email accounts just yet, but support for personal accounts will be introduced in future.
Unlike the rest of the web apps, One Outlook uses window controls to appear more native on Windows. You can click on the pop-out button to open the email panel in a separate window, similar to the existing Outlook app.
Microsoft is also exploring multi-account support for One Outlook.
We don't know when One Outlook will officially hit the preview channels, but Microsoft has promised more details will be shared in the coming weeks.