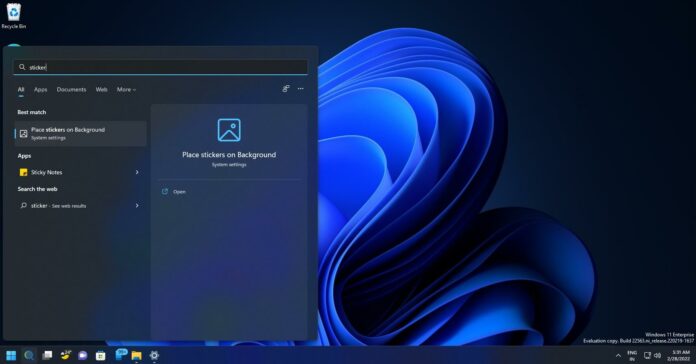 Windows 11 Build 22598 is now available for users in both the Dev and Beta channels with plenty of bug fixes and a few noticeable improvements. Like the previous update, it is from the Nickel branch and there are no new features as the focus is currently on preparing the Sun Valley 2 for consumers.
The update called "Windows 11 Insider Preview 22598 (NI_RELEASE)" comes with a few new shortcuts for modern Task Manager, a bunch of improvements and more. In terms of improvements, Microsoft says it will enable the experimental 'Spotlight for desktop' by default.
For those unaware, Microsoft is bringing Windows lock screen's Spotlight to the desktop with the new 'Spotlight for desktop' functionality. It is now enabled by default and Microsoft will try to download and apply 4K wallpapers to the devices to improve the personalization experience.
Microsoft is trying this wallpaper experience with a limited number of Windows Insiders at first.
What's new in Windows 11 Build 22598
There are no new features or major improvements in this release. As per the release notes, Microsoft is updating the taskbar tooltip on the volume icon to reveal when people are using the spatial sound feature.
This update is all about bug fixes, so there are fixes related to the taskbar. For example, the company fixed an issue where taskbar previews triggered by the keyboard would stay up during all taskbar interactions. Likewise, Microsoft fixed an issue causing taskbar badges to come back after restarting File Explorer.
The company has also made fixes mouse move events that weren't being passed to apps for icons. Another bug has been fixed where hovering over some app icons in the system tray wasn't working properly. Microsoft says app icons in the system tray will now appear reliably.
How to install Windows 11 Build 22598
To install Windows 11 Build 22598, use these steps:
Join Windows Insiders Program.
Open the Settings page.
Switch to Dev or Beta. If your device is on Windows 10, upgrade to Windows 11 before you can try out these improvements.
Click on "Check for updates" and select "Download & Install".
Click on "Restart now".
There are no new features because the focus is now on bug fixes and improvements for Windows 11 version 22H2 (Sun Valley 2), but Microsoft has noted that those in Dev Channel will see hidden features, including a new way to discover trending topics via Windows Search.