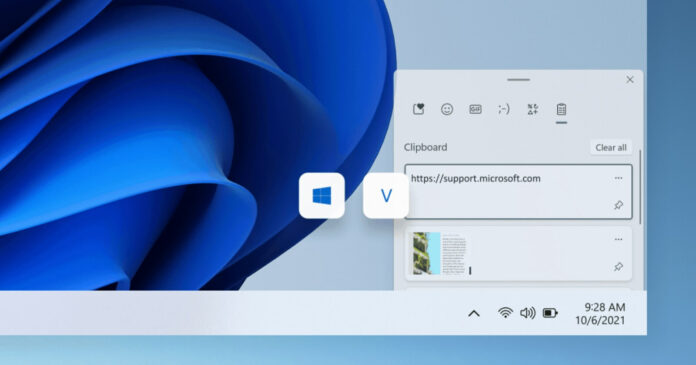 The upcoming Windows 11 update, also known as version 22H2 or Sun Valley 2, will introduce support for Smart Clipboard, which will offer a new way to paste contents between apps.
At the moment, Windows 11 comes with a Clipboard history panel. It currently lets you manage the copied text or media, emojis, and GIFs. With Smart Clipboard, Microsoft wants to add apps as actions.
We don't have the details at the moment, but this feature won't be a part of the existing Clipboard panel and it will have its own keyboard shortcut. Additionally, you can manage the new clipboard panel from Settings.
This new Clipboard panel will be bundled with another related feature called Smart Actions.
With new Smart Clipboard and Smart Actions, you'll be able to copy and paste rich contents directly in apps like Outlook.
This could be one of the biggest changes for Windows 11.
Based on the copied content, Windows 11 will suggest apps to perform actions. For example, if you copy an email address, Windows 11 will recommend Outlook app.
You can click on the suggested action to paste the content in Outlook app.
In the latest preview builds, we found the references to the following experimental flags:
ShowSmartInstallAppRecommendation.
SmartClipboardBackoffProfile
SmartClipboardBackoffThreshold
SmartClipboardUX
SmartPrint
SmartSignalRegistration
Microsoft will be using machine learning to suggest apps based on tasks you perform.
At the moment, it's not yet clear as to when the feature will debut, but there's a possibility it will be announced during Microsoft's hybrid work event in April 2022.
During the event, Microsoft is planning to provide a glimpse at the future of Windows for hybrid work. The event is entitled "Windows Powers the Future of Hybrid Work", so it's likely the company will talk about Windows 11 Smart Actions functionality.
In addition to Windows 11,  Microsoft is expected to tease new productivity, security and other features coming to Microsoft 365.
Other improvements coming to Windows Clipboard
Smart Clipboard isn't the only new clipboard feature coming to Windows. As part of its efforts to help users further personalize their desktop experience, Microsoft is bringing 13 mew themes to input panels like Clipboard, text input experience including IMEs and voice typing.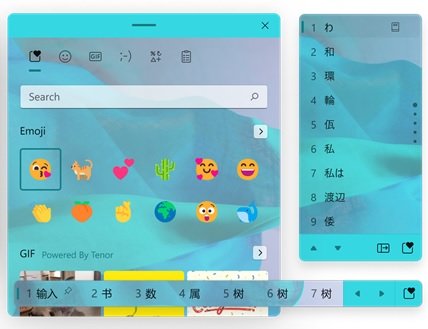 You can also create your own fully customized theme using background images and apply to the input panels.
You will find the new customization option under the new "Text Input" section in Settings > Personalization.