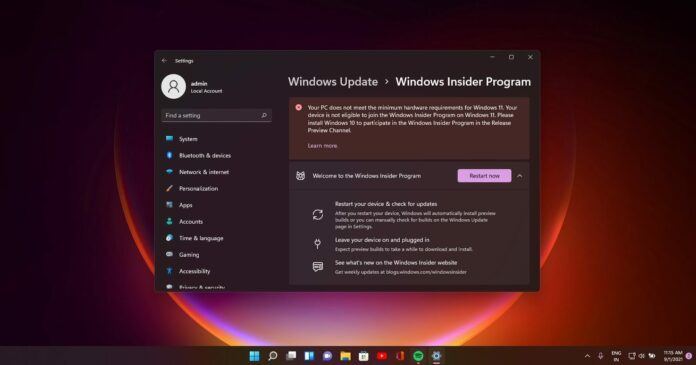 A new Windows 11 update is now available for users in the Beta and Release Preview Channel. Unlike the previous update which added quite a few new features, today's release is all about quality improvements.
For those unaware, Release Preview Channel allows the company to test builds ahead of the general rollout in the production channel. It's a optional preview build and users will recieve the same set of fixes in April 2022 Patch cycles.
Windows 11 Build 22000.588 comes with one notable change – new priority system for system notifications. Starting with Build 22000.588, Windows 11 can now display up to three high-priority notification toasts at the same time.
This can help in situations where you recieve identical notifications like alarm or calls. It can also be particularly useful when you've an alarm and reminder set for the same time.
For example, you'll be able to see both reminder and calls  at the same time. On top of the three high-priority notifications, Windows 11 will also display a regular notification.
As mentioned, Windows 11 build 22000.588 is not a big release and it includes nothing that stands out. However, there are multiple bug fixes, including a fix for an issue where UWP apps wouldn't launch at boot.
Microsoft confirmed that this bug abruptly ended support for auto-startup feature for UWP apps.
Other bug fixes in Windows 11 build 22000.588:
A bug has been fixed where where SystemSettings.exe stops working. Another issue has been resolved where searchindexer.exe couldn't process requests properly and blocked Outlook's offline search capability.
In some cases, Outlook search box would not return results for online files.
Microsoft has fixed an issue where boot time for Windows could be higher than usual. This issue occurs when UI thread linked to a networking API stops responding if the device using a 5G wireless wide area network.
The company also resolved a memory leak bug the wmipicmp.dll module that causes high memory usage and slowdown system.
Remember that Build 22000.588 is available for Windows Insiders only and it will be rolled out to general consumers as a optional update soon.
Microsoft is currently not aware of any new issues in this update, but users reports suggest that a design glitch could hide Start menu abruptly when you move cursor near the Start button.
This happens when Start menu is aligned center and it can be resolved if you disable widgets button.