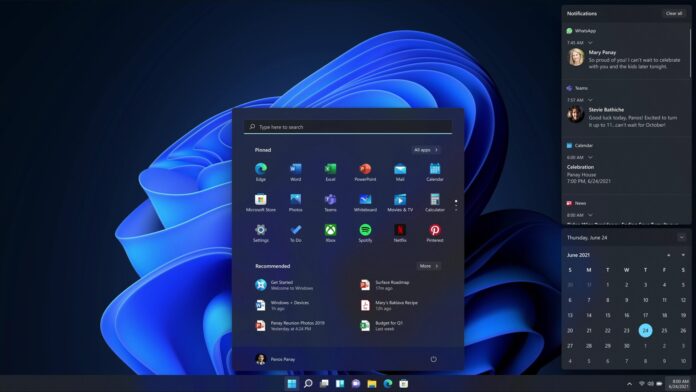 Windows 11 comes with a "Quick Settings" panel that replaces the Action Center which houses both notifications and settings on Windows 10. With Quick Settings, you can quickly change a setting without having to dig through the full Windows Settings app or Control Panel to change them.
Unlike the Action Center, the Quick Settings approach is pretty straightforward and it lets you invoke actions directly from the desktop. All you need to do is click on a status icon like WiFi in the Quick Settings panel which is located in the lower-right, such as Wi-Fi, speaker or battery to change settings from the desktop.
At the moment, you can only manage settings like Wi-Fi from the desktop. If you want to switch to another Bluetooth headset, you need to click on the Bluetooth icon inside the Quick Settings and visit the Windows Settings app where you will find access to widgets and personalisation settings.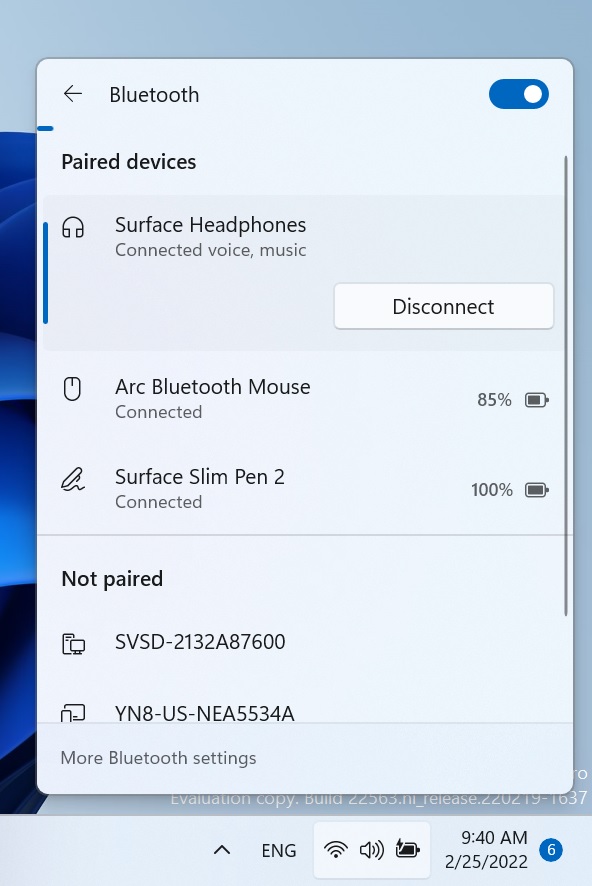 Microsoft has confirmed the rollout of a new feature that will help you easily manage Bluetooth devices, such as headsets or keyboards.
As you can see in the above screenshot, Windows 11's upcoming feature could make the operating steam could more easily manage your Bluetooth devices directly within Quick Settings, including the ability to connect, disconnect, and more.
Unlike Window 10's Action Center, Windows 11 can display additionally battery levels for supported devices.
Other improvements heading to iPhone
Microsoft has also updated File Explorer with a new feature that aims to deal with Quick Access.
Starting with the same update (Build 25257), Microsoft Edge has also received a new update with support for 3 of your most recent Edge tabs shown (by default) as suggestions.