Microsoft recently refreshed Notepad and made it available for Windows 11 users who are willing to update the app from the Store. Similar to the rest of the design refreshes on Windows 11, Notepad also received Fluent Design makeover, WinUI, support for dark mode, a new way to select font from the settings, and support for the dedicated settings page.
The new Notepad has been available for testing since December and Microsoft has decided to roll it out to users who have already upgraded to Windows 11. It's the most significant update in years, as it includes several standard RichEdit editing enhancements to enable support for a writing performance similar to Microsoft Word.
While migrating to the new version, Microsoft made sure that RichEdit supports features offered in the classic app. For example, the "Show Unicode control characters" feature did not work in RichText initially and it was later updated with support for new Unicode, including emoji, etc.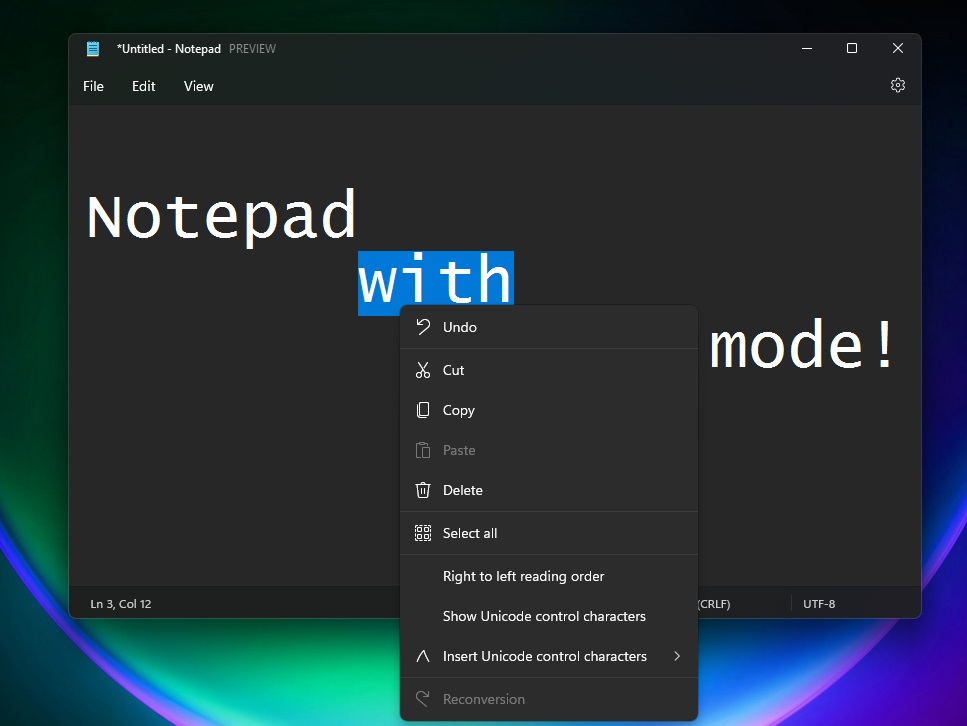 Microsoft officials confirmed the RichEdit feature is the same as the one that's loaded in Microsoft applications like Word, PowerPoint, Excel, and OneNote. To ensure RichText works as expected, Microsoft fixed various issues that didn't show up for RichEdit plain-text controls.
Thanks to the RichEdit feature and Notepad's availability in the Microsoft Store, you can expect faster updates and new features.
"Although it was challenging to ship the new Notepad with the Office RichEdit, we finally made it! After more than 30 years, the text engine of Notepad has eventually undocked from the OS, making it possible for the Notepad to improve fast and steadily in the future. It's also my honor to work with you on this fascinating project," one of the Microsoft employees noted.
In the coming months, Microsoft will be adding new features to Notepad from its own products.