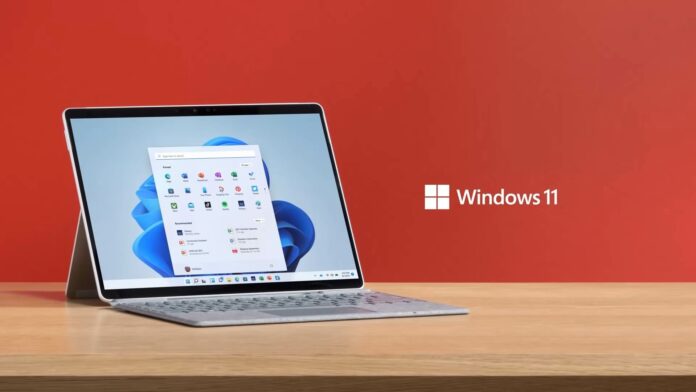 Windows 11 KB5010414 is now rolling out to users in the production channel and it is a big release with several new features. Unlike the typical monthly updates, today's optional update is part of the tech giant's plan to refresh Windows 11 with new features outside the main feature update.
Windows 11 KB5010414 is an optional update, so it won't download or install unless you explicitly click on the "Get updates" button. February 2022 optional update brings support for new taskbar features, such as AirDrop and clock on multiple monitors. Additionally, there are a bunch of general improvements and fixes, making it the biggest update.
This is an optional update and those who choose to install it will indirectly help Microsoft test next month's Patch Tuesday. Users who install optional updates are considered "seekers". Remember that you can always get the same set of changes in March 2022 Patch Tuesday.
Download Links for Windows 11 KB5010414
Windows 11 KB5010414 Direct Download Links: 64-bit.
The optional update is heading to all users via Windows Update and Microsoft Update Catalog. If you're running into issues when accessing updates through the native settings page, you can grab the offline package from Microsoft's website and do the update manually.
For unversed, Windows 11 offline installers are offered in .msu format on the Update Catalog.
To get started, simply click on the above link and tap on the "Download" button for x64 if you have Intel or AMD processor. This will open another window whereby you need to copy the .msu link and paste it into another tab to start the download.
Windows 11 KB5010414 (Build 22000.527) new features
Android apps rolling out via Microsoft Store.
Taskbar can now display clock on multiple monitors.
Easily toggle mic from taskbar and share app's window in Teams.
Taskbar can now display weather information.
Start menu's recommendated section gets Office web integration.
Most of us are familiar with the "News and Interests" feed of Windows 10, which appears on the right side of the taskbar with local weather updates and news headlines based on your personal interests.
On the other hand, Microsoft's approach with Windows 11 is slightly different. On Windows 11, we have a Widgets panel which is a feed with details about the weather, news, traffic, Microsoft To-Do and other widgets like Photos. Like Android widgets, Windows 11's widgets board also feature small apps that give you quick information.
Windows 11 widgets board support all features offered in the "News and Interests" feed, but it cannot display weather on the taskbar. This functionality was ditched from the taskbar with Windows 11, but it has been restored with Build 22000.527.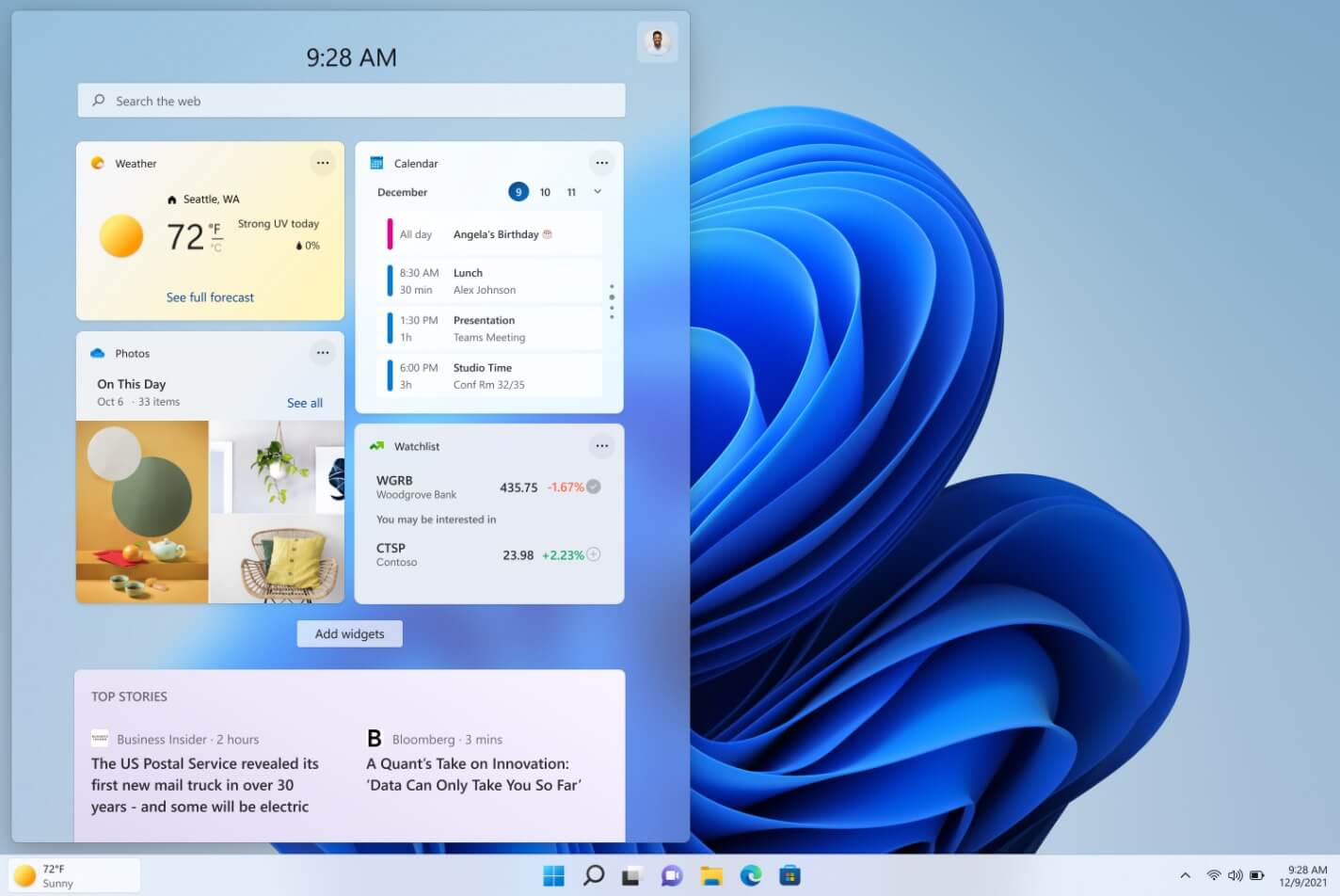 Microsoft is adding a new weather widget button to the taskbar which is going to display weather on the taskbar and act as a new 'entry point' for the widgets panel.
As you can see in the above screenshot, widgets now sit on the far-left of the default taskbar and display the weather updates. Widgets board with news feed and other widgets will launch automatically when you hover over the weather button pinned to the taskbar.
Later this year, the widgets board will be getting support for third-party apps too.
Taskbar gets new features
Windows 11's new feature called "AirDrop" cuts the need to move back and forth between apps when you want to share an app's window during Microsoft Teams meeting. AirDrop will support other video conferencing clients too, but it is currently limited to Microsoft Teams.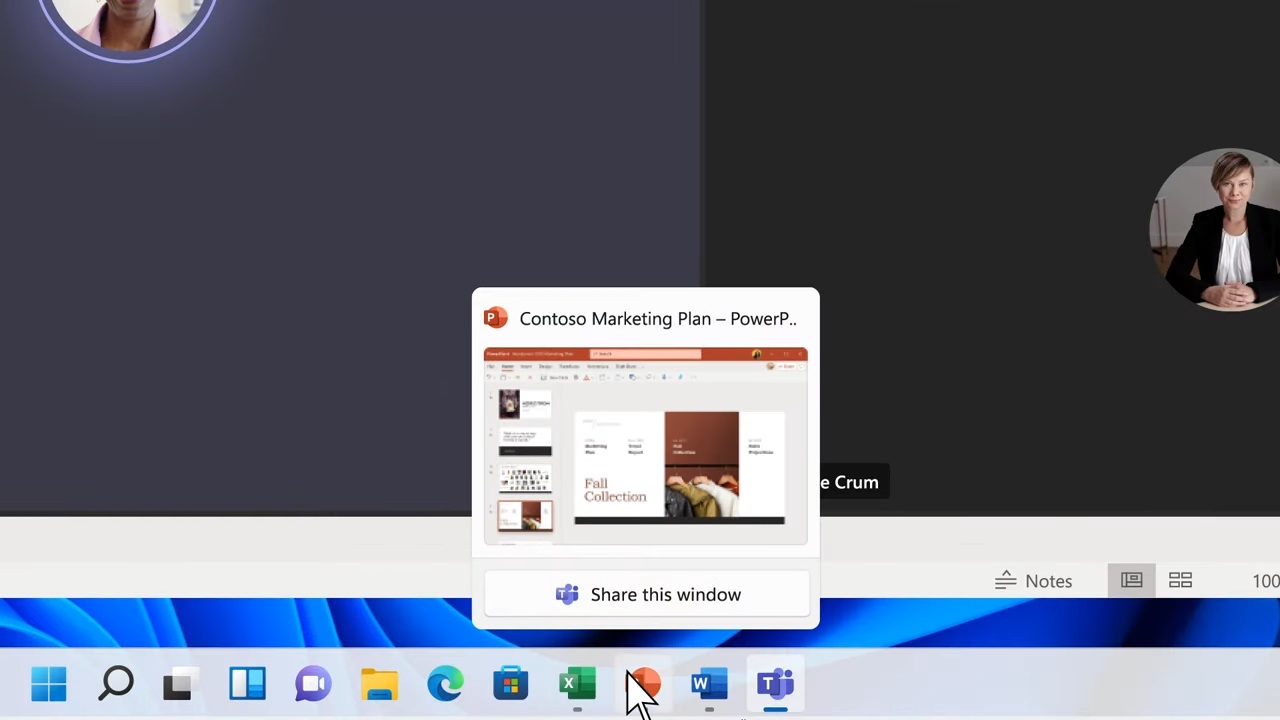 According to Microsoft officials, Windows 11 taskbar's new window sharing experience could result in fewer interruptions during online meetings provided that you can utilize it properly.
To get started, you need to hover over the apps in the taskbar and click on the new button that allows you to share a window with others in a meeting. When you're sharing the screen, You can always click on the "stop sharing" button and or switch to another app by clicking on "share this window".
Microsoft says the new feature would be extremely useful for sharing PowerPoint slides using any video conferencing apps (support for third-party apps coming soon).
Additionally, Microsoft is introducing support for a new mute and unmute button for Windows 11 Taskbar. This new feature will come in handy for users who conduct meetings regularly on Teams.

As you can see in the above screenshot, you will be able to access the new mute or unmute toggle directly from the taskbar. The feature persists throughout a call even when there are several windows open on a screen and lets you mute/unmute the Teams mic from anywhere.
At the moment, only Teams is supported, but the company could also introduce support for third-party apps via API.
Other improvements in Windows 11 February 15 update
KB5010414 comes with several other improvements as well. For example, you can now launch Office files directly in the browser from the Start menu.
This will work when you access Office files via the Start menu's recommended section and the device does not have an appropriate Office license or the file is in OneDrive or SharePoint.
If you have a valid license, the file will open in the desktop app as usual.
Likewise, it is now possible to share cookies between Microsoft Edge's Internet Explorer mode and Microsoft Edge.
Other improvements include:
Fixed an issue where the Silent BitLocker enablement policy doesn't work.
Fixed an issue affecting the Remote Desktop app.
Fixed an issue where right-to-left (RTL) language text appear as left-justified on context menus.
Fixed issues with taskbar tooltips whereby app icons appear in an empty area on the taskbar.
Fixed issues with Offline Files on the network drive.