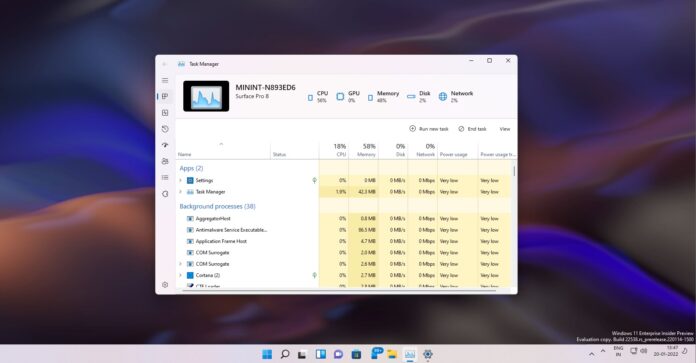 Windows 11 updates the design of tart Menu, Action Center, and even taskbar, but one of the features not getting as much love as others in recent versions of the OS is the Task Manager. Windows Task Manager remains the most useful tool, but its overall interface is mostly the same as in Windows 8.
One would expect the Task Manager to also be updated with a new design so that it would align with the rest of the Windows 11 design language. In Sun Valley 2 otherwise known as version 22H2, Windows 11's Task Manager is evolving substantially and getting a new look with support for dark mode.
Microsoft is internally testing a new look for Windows 11 Task Manager that reimagines this important tool with the XAML interface. As you can see in the above and below images, Task Manager now uses a modern UI that is inspired by XAML and WinUI, but it's important to understand that the primary codebase of the app remains unchanged.
In fact, it looks like the new design is built on top of the existing interface and you may be able to restore the classic look in the final release.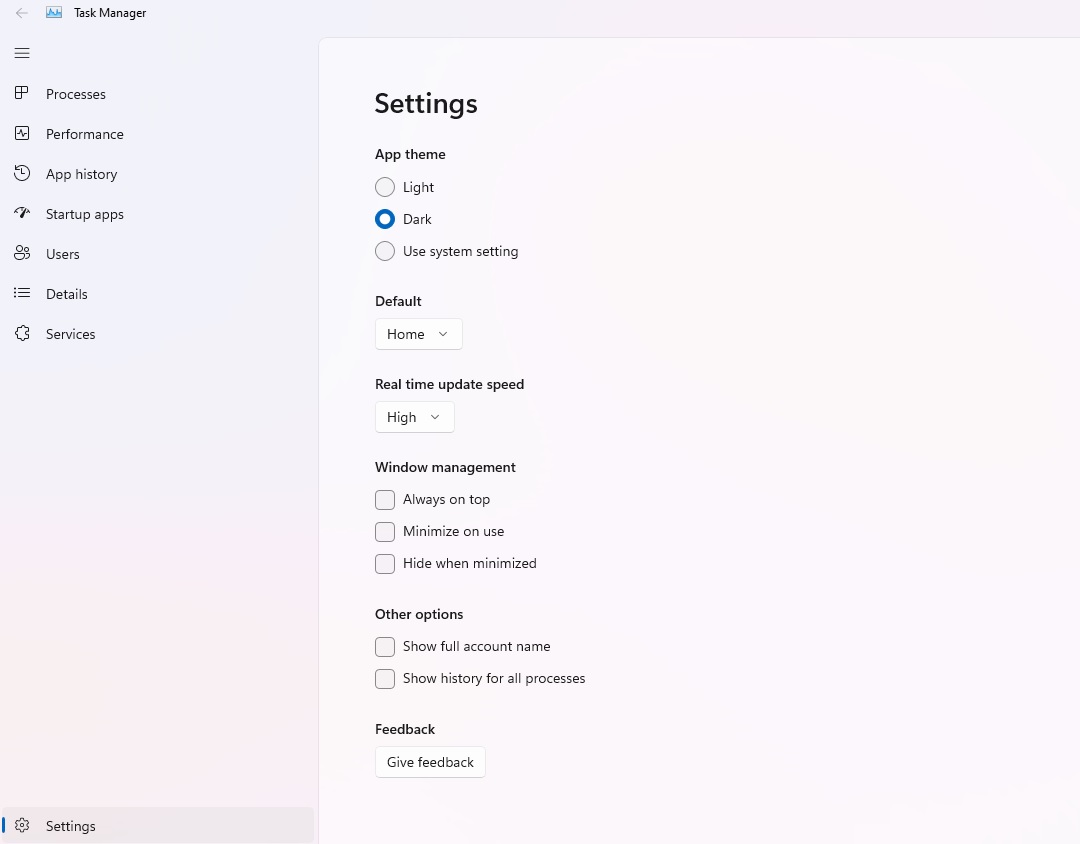 The new Task Manager follows the same approach as the existing app. For example, there are no changes to the process, performance and other tabs.
The tabbed approach that Task Manager currently uses seems just about right, but it appears that Microsoft is switching to a new design layout where process and other tabs will appear in the hamburger menu on the left side of the app.
This new menu will house options like Process, Performance, Services, and Settings.