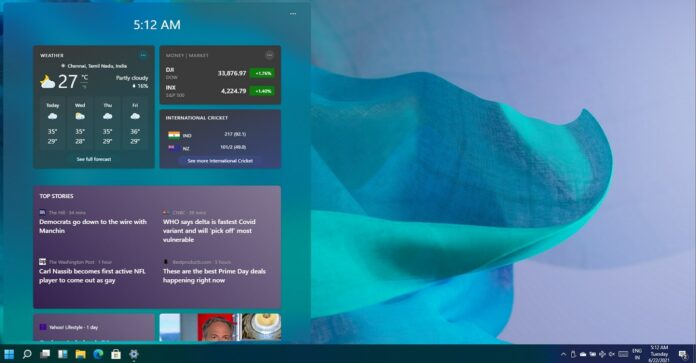 Windows 11 is all about design improvements based on WinUI and it also brings back a long lost feature called "widgets" which are similar to Windows Vista gadgets. If you have used Windows 7 or Windows Vista in the past then you must be familiar with the term gadgets or widgets.
Unfortunately, Windows 11's widget is not entirely based on Windows Vista or Windows 7 gadgets concept. At the moment, Windows 11 cannot be pinned to the desktop and they appear within the widgets board only. Additionally, the widgets option in the current builds is just Microsoft apps widgets and News & Interests feed.
Reliable sources previously revealed that Microsoft is planning to add support for third-party widgets. As it turns out, third-party widgets will be included in Windows 11 version 22H2, according to documents seen by us. Third-party support will allow you to customize the widgets board as per your liking.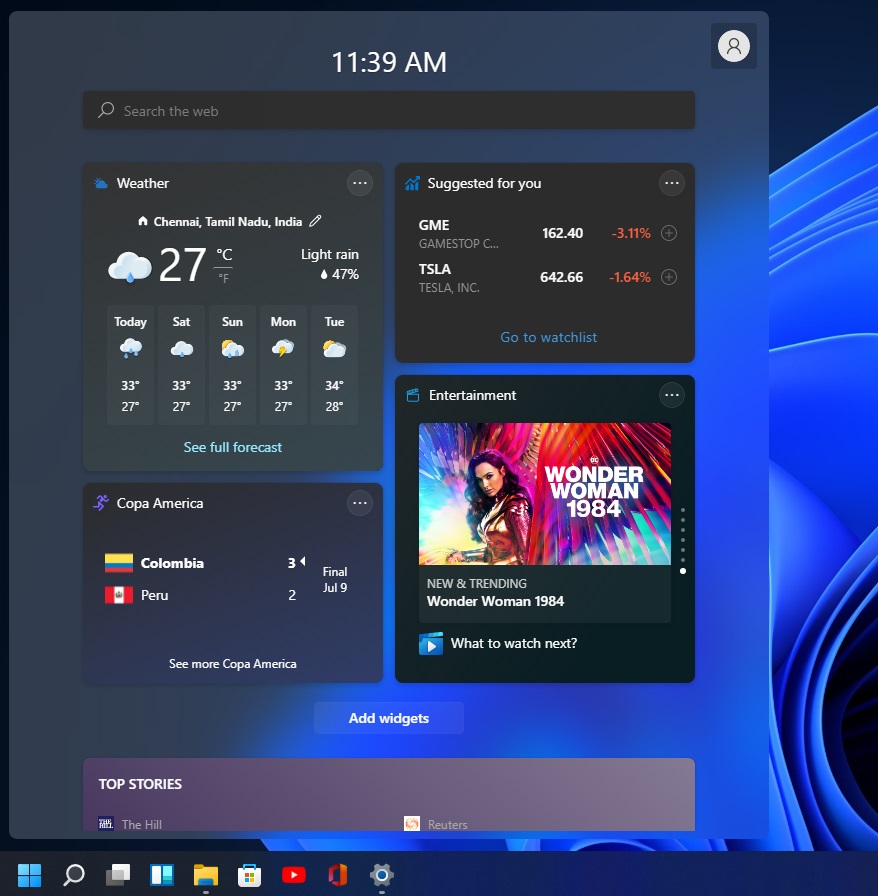 Initially, Windows 11 version 22H2 will only support third-party widgets, with third-party support rolling out to the original version of the operating system later.
It is worth noting that we were not able to find APIs related to third-party widgets in the current preview or stable builds of the OS indicating that the initial third-party preview is still a few weeks or months away.
Windows 11's third-party widgets support
Windows 11's third-party widgets feature will require a new version of Windows Web Experience Pack and developers will be able to publish their widgets in the Microsoft Store.
As Windows 11 uses web experience packs for widgets board, Microsoft will also introduce third-party support for older versions of the OS. This move will substantially improve the widgets panel, but it's not yet clear if the tech giant will allow apps that aren't listed on the Microsoft Store.
It is likely that more developers will begin working with Microsoft on new widgets for Windows 11, presumably sooner than expected as the company wants this feature to be ready before summer 2022.
Windows widgets board will be moving to the left side of the screen as part of the Sun Valley 2 update and users will be able to view weather updates directly on the taskbar, similar to News and Interests widget for Windows 10 taskbar.
Previous reports suggest that Microsoft plans to launch Windows 11 version 22H2 "Sun Valley 2" by the summer of 2022. The release date isn't surprising, as it is going to be an anniversary update for the OS and the late summer rollout will align perfectly with the original version of the main release.
In addition to a new widgets experience, Sun Valley 2 is expected to add drag-and-drop functionality to the taskbar, improve Start menu, and introduce support for new customization options.