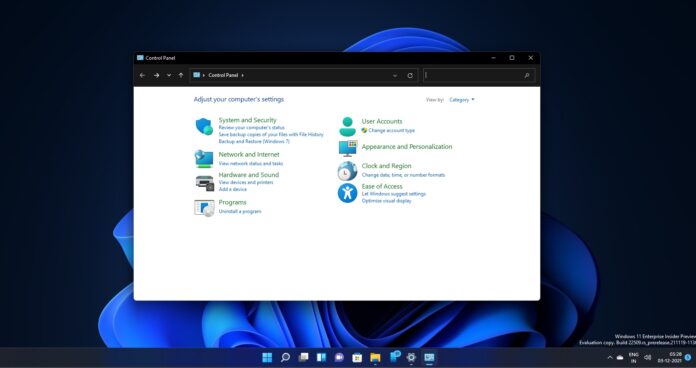 Windows 11 is likely to get major design improvements in the fall of 2022 and we're already started receiving builds from the development channel. Microsoft recently shipped Windows 11 Build 22509 with much-needed improvements for the Start Menu, taskbar and changes to the Control Panel.
Windows 11 includes WinUI and other design improvements for a lot of pages. However, the old-style Control Panel is still present in the OS alongside the Settings panel. The Control Panel now has rounded corners to match the look and feel of Windows 11, and Microsoft has also updated icons within the Control Panel.
Microsoft has adopted a long-term strategy to migrate options from Control Panel to the new Settings, and redirect those migrated pages to the Settings.
For those unaware, this strategy was announced when Microsoft started redirecting the configuration and system information page from the Control Panel to the Settings. The transition is still underway and most of the advanced options within the Control Panel haven't been migrated yet.
Microsoft doesn't have an ETA as to when it plans to migrate all options from Control Panel to Settings, but it looks like Windows 11 Build 22509 or version 22H2 will be migrating advanced sharing settings from Control Panel to the Windows Settings.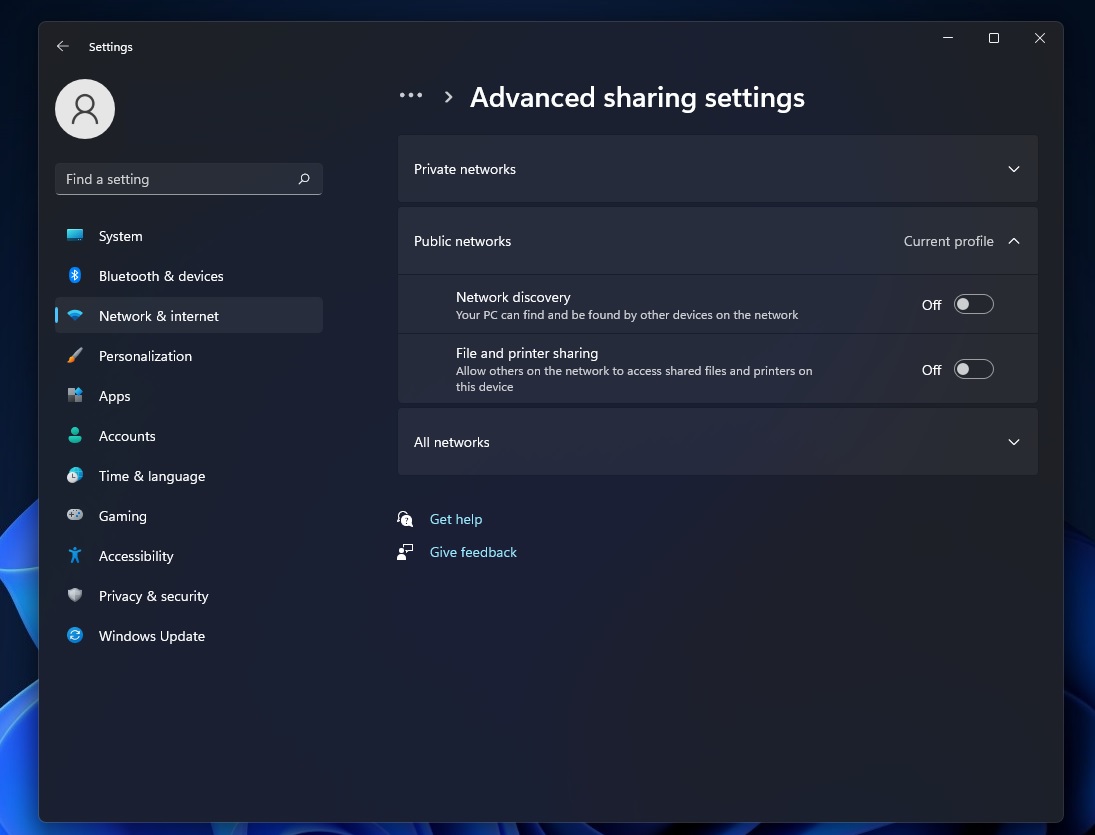 In Build 22509, you will find advanced sharing settings on a new page in the Windows Settings app. Features like Network discovery, File and printer sharing, and public folder sharing will now appear under a page called Advanced Sharing Settings.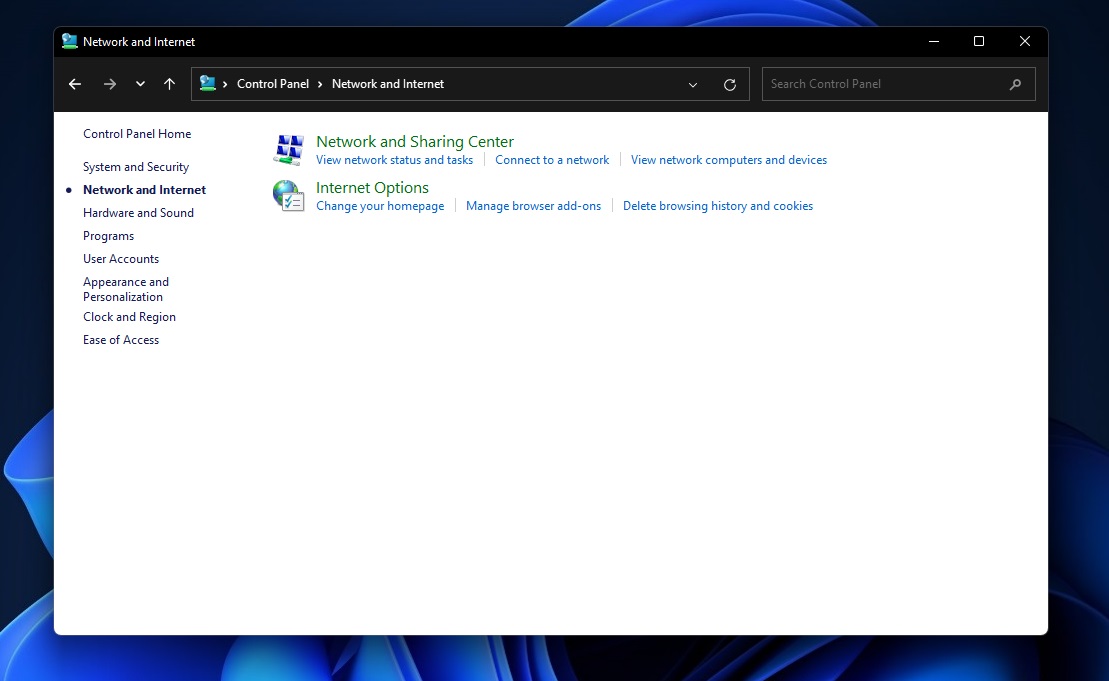 As part of the migration efforts, Microsoft has also made additional improvements to the "Printers & Scanners" page in Settings. The device-specific pages within Settings can now display more information about your printer or scanner.
Of course, you won't be able to access network and devices settings in Control Panel anymore. If you want to make changes to advanced sharing features of the OS, simply to the corresponding pages in Settings.
In a recent podcast, Microsoft officials confirmed that future builds of Windows 11 will retire other advanced settings of the Control Panel.
Microsoft plans to kill off Control Panel soon
These changes may not appear huge, but they really are necessary to kill Control Panel completely in future.
According to sources familiar with the development, Microsoft understands that Control Panel and Setting app duplicate a lot of functionality, and it can be confusing for new folks.
The long-term strategy is to replace Control Panel with Settings by migrating pages one-by-one.
We've already seen signs in last year's Windows 10 preview builds that Microsoft hasn't given up on its plans to ditch the Control Panel and this will happen at some point.