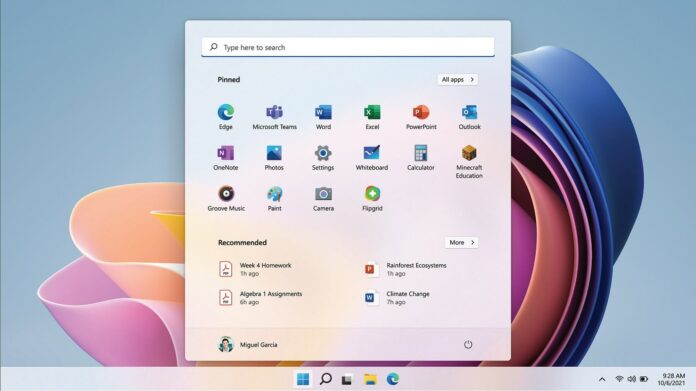 As expected, Microsoft officially announced Windows 11 SE and Surface Laptop SE, a new version of the operating system and Surface Laptop that's primarily aimed at the education sector. Windows 11 SE is supposed to be a competitor to Chrome OS and it will ship on education devices only.
Windows 11 SE was originally leaked online in July and it promises a series of quality improvements for students, unlike the rival platforms. For example, Windows 11 includes offline access to Microsoft Office apps, which is something that should definitely benefit students not having active access to the internet.
Furthermore, Windows 11 SE is a streamlined version of Windows 11, so it can smoothly on low-end hardware and it is likely to ship on devices priced below $300. It also ships with OneDrive integration, so you can store files locally and sync them with Microsoft 365 subscription powered OneDrive when you connect to the internet next time.
A new FAQ document also revealed the various categories of apps that would be supported on Windows 11 SE. As per the document, Windows 11 can run Win32 desktop apps like Office, UWP apps, content-filtering apps, test-taking solutions, accessibility apps, classroom communication apps, essential diagnostics, connectivity, browsers, and more.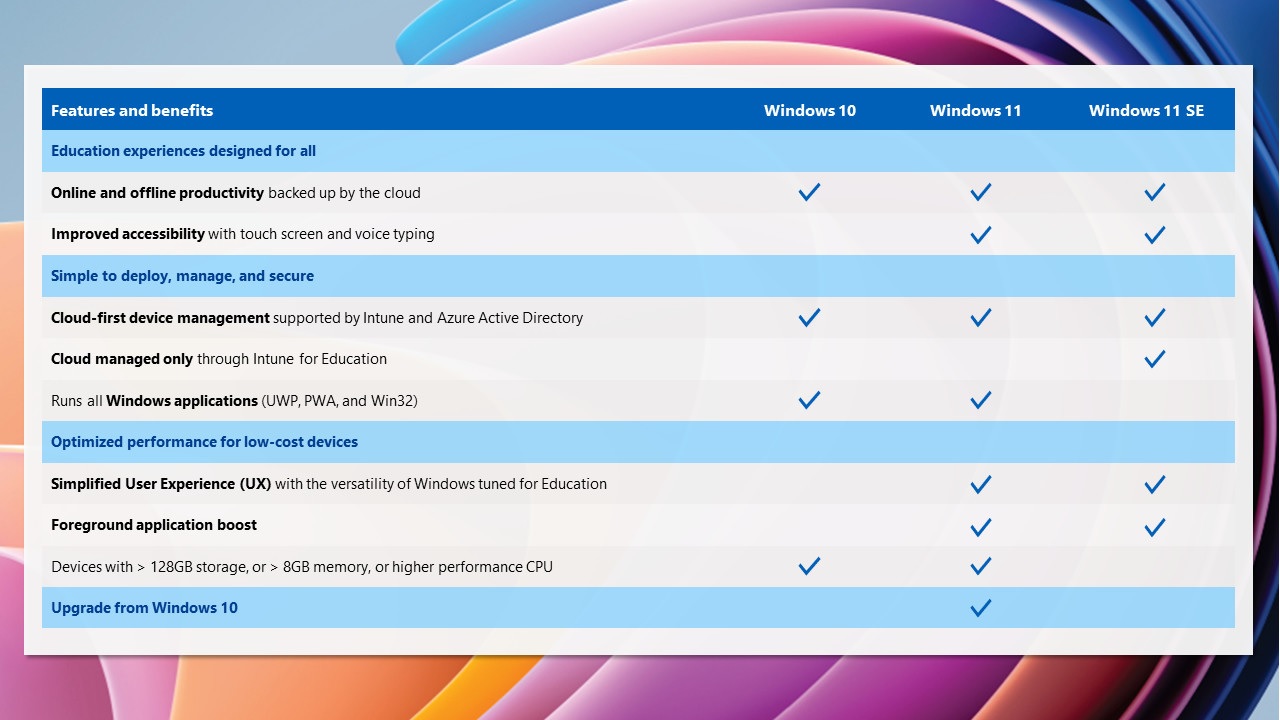 However, Windows 11 SE won't ship with a Microsoft Store and users will be allowed to run web apps in a browser like Edge or Chrome. This is "very common for education apps and web apps do not require installation on the device," Microsoft said. "Windows 11 SE
limits the apps that can be installed on the device," the company added.
Unlike Windows 11 in S mode, which is here to stay, Windows 11 SE aims to create a distraction-free environment for students.
Interestingly, Windows 11 SE also doesn't come with Microsoft Store, which means users will not be able to install third-party apps desktop or UWP apps from the Store. Like ChromeOS, you'll need to rely on Microsoft Edge or Google Chrome-based web apps.
"There is no Microsoft Store for Windows 11 SE, so IT educators can control which apps and tools students download," Microsoft said.
Additionally, Windows 11 SE uses new enhancements to minimize performance issues on low-cost hardware. We don't have the benchmarks of Windows 11 SE, but performance is obviously going to be better due to these limitations.