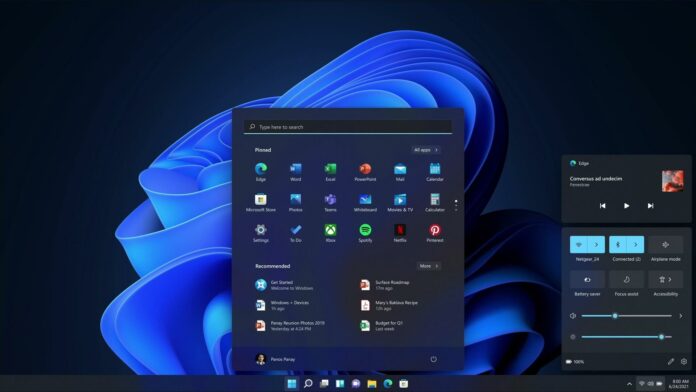 If Windows 11 is unable to install cumulative and other updates on your device, there's a chance this may be due to software issues. A bug or misconfigured Windows Update settings can prevent users from grabbing the latest Windows 11 improvements from Microsoft's servers.
To address issues with Windows Update, Microsoft has now published the first reliability patch for Windows 11.
KB4023057, which has been released for Windows 10 in the past, is now also available on Windows 11. Microsoft is pushing its Windows KB4023057 update for the new operating system which will attempt to solve problems that could prevent future updates on Windows 11.
In its official support bulletin, Microsoft describes the update as "Update for Windows Update Service components". It includes reliability improvements for Windows Update across all supported versions of Windows, including version 1909, version 2004, version 21H1, and later.
Microsoft has compiled the same update for Windows 11 on October 27 and it includes resources to address issues that affect the update processes. In our tests, we observed that the update could reset certain registry values if they're preventing updates from downloading.
KB4023057 is also going to make the following changes:
It can try to reset network settings. This would be done if problems are detected by Windows Troubleshooter.
Microsoft will remove any registry keys preventing updates from being applied to your device.
It will repair corrupted components of Windows Update or attempt to reenable the disabled components/services.
If your device is low on storage, Microsoft will also compress certain files in the user profile directory and free up disk space to install important updates.
Microsoft will also attempt to reset the Windows Update database and repair issues preventing Windows 11 updates on your device. In some cases, Windows Update history in Control Panel will be cleared.
Other troubleshooting steps this update will perform vary from device to device, but you can expect the patch to clean registry keys if they've been incorrectly configured by a third-party app.
How to install KB4023057 on Windows 11
Windows 11's first reliability update is rolling out in stages and it will be installed automatically on devices where updates are blocked due to software issues.
You don't need the patch if Windows Update is working on your device, but you can always download it from Microsoft Update Catalog.
This reliability update is also designed to prepare devices for future releases of Windows 11 or big cumulative/optional updates.
Additionally, Microsoft is experimenting with a few new features for Windows Update on Windows 11. For example, the company is testing the "Update Stack Package", which can deliver specific improvements to the Windows Update experience before a monthly or feature update is downloaded on your device.
Likewise, Microsoft is working on new online service packs to update specific system features like pages of the Settings app without releasing a new version of the OS.