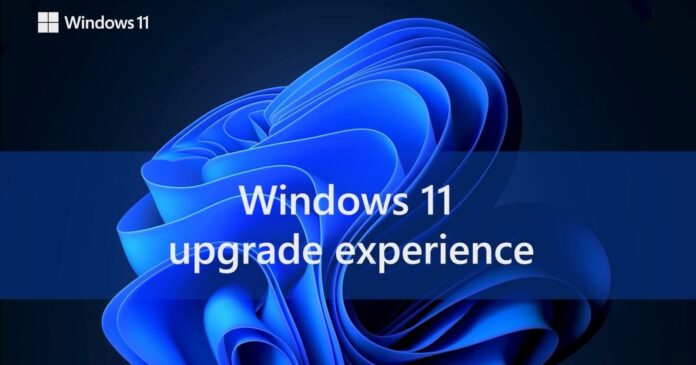 Windows 11 has arrived after a few months of testing in the Windows Insider program, but there's a catch – it can be officially installed on supported PCs only. Microsoft has strict standards for Windows 11 and those using ineligible devices are advised to stay on Windows 10.
Windows 11 requires 8th-generation or newer processors from Intel and Zen 2 or newer from AMD. If you don't have new hardware, chances are you'll need to stick to Windows 10 for continued support and updates from Microsoft. Or you'll need to buy a new device that supports Windows 11.
The minimum system requirements for Windows 11 are: new 64-bit processor, 4GB of RAM
64GB drive, UEFI with Secure Boot, and TPM 2.0. Microsoft explained that requirements are in place for performance and security reasons, and the company won't support the operating system on devices using older processors without TPM 2.0.
Although Windows 11 is not supported on older processors, it is still possible to install the OS.
If you have an unsupported device, you'll need to sign an agreement accepting risks associated with Windows 11. The pop-up notification, which appears during the installation of Windows 11, warns of 'damages', including an increased likelihood of bugs and limited updates.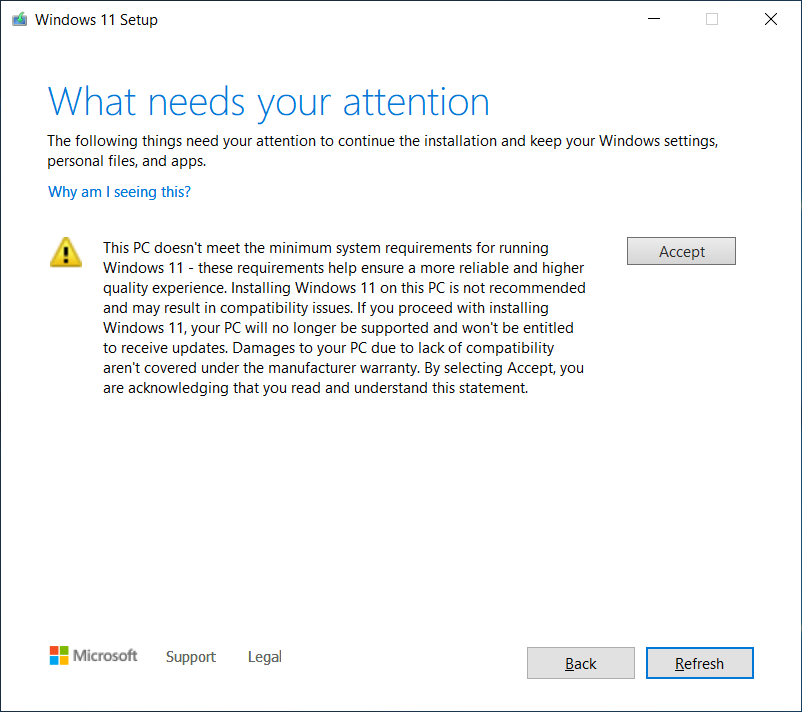 Previously, Microsoft suggested that users who install Windows 11 on ineligible devices wouldn't receive important updates. A new support document has now confirmed that this would be the case going forward, and there may be other "damages".
Windows 10 is a perfectly fine operating system, but if you choose to install Windows 11 on an unsupported PC, you may not receive security updates from the company. In a new support document, Microsoft confirmed that devices failing to meet these requirements will not be guaranteed to receive updates.
"Your device might malfunction due to these compatibility or other issues," the company noted in a document published on Monday. "Devices that do not meet these system requirements will no longer be guaranteed to receive updates, including but not limited to security updates," the company said.
As per the tech giant, unsupported hardware may experience more Blue Screen of Death errors than devices that meet the requirements. Microsoft is promising a 99.8% crash-free experience for supported hardware, thanks to the new drivers and modern driver update management.
Interestingly, crashes won't be limited to just Blue Screen of Death. According to Microsoft, first-party aka inbox apps like Clock and Mail will see 43% more crashes. Likewise, overall app hangs are 17% more likely on unsupported devices.
Remember that Windows 11 is all about design improvements and Windows 10 would be more reliable than the new operating system, so there's no need to rush the upgrade unless you really want to experience the new Start menu, notification center, and other goodies.
Windows 11 is currently rolling out in stages and users can install it immediately using the official ISO images or Installation Assistant.