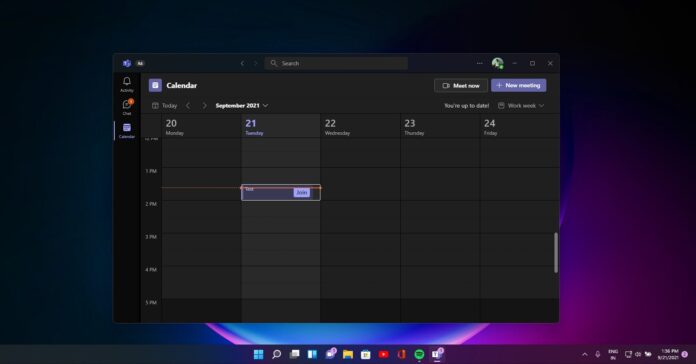 Microsoft Teams is getting a new Microsoft Edge-based app for the release of Windows 11, the company has confirmed. This new client is currently called "Microsoft Teams 2.0" and it is likely to play a more central role in the company's consumer offering for collaboration and communication tools.
A new update is now rolling out to Microsoft Teams 2.0 and it finally enables support for Windows 11's Mica, which is an opaque and dynamic material that applies theme and desktop wallpaper to the background of active windows. Since Teams 2.0 is based on Teams for the web, this design refresh appears to be rolling out via a server-side update.
The mica effect is applied to the app's background to create a visual hierarchy and increase the clarity of the active window. Microsoft officials have previously confirmed that Mica is specifically designed for performance and it is generally faster than Fluent Design's acrylic effect.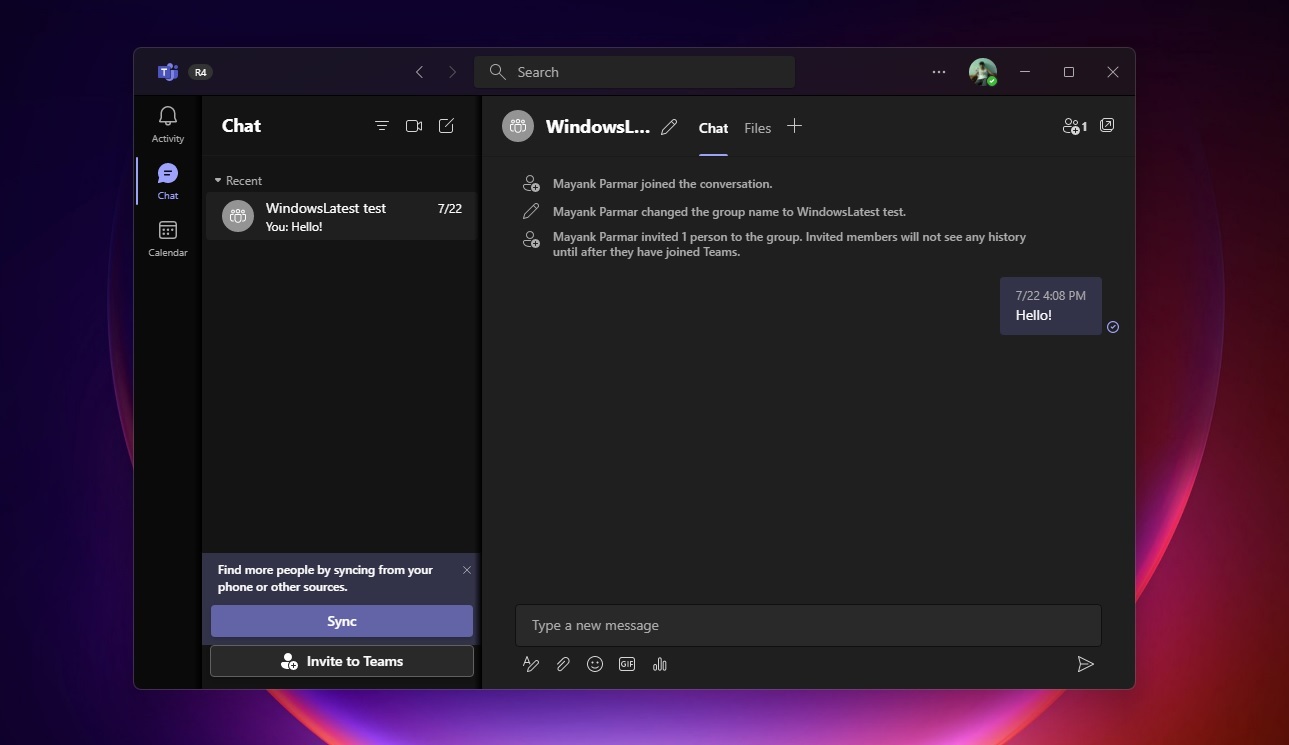 As you can see in the above and below screenshots, the Teams title bar now respects the theme and wallpaper selected by the user.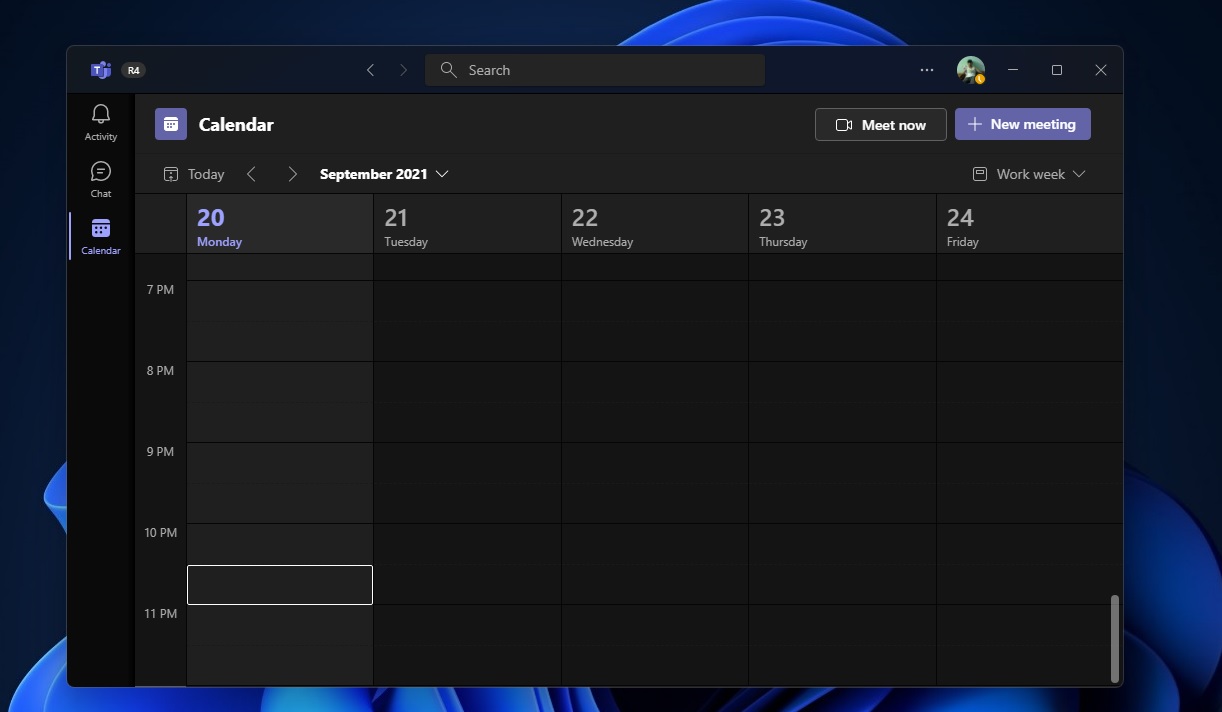 It is worth noting that the Mica effect is turned off automatically if battery saver mode is activated, the app window is not being actively used, the Windows version is below 22000 (i.e you've Windows 10″, and when you're running the app on low-end hardware. It may also not work when proper graphics drivers are not present.
About Microsoft Teams 2.0
Microsoft Teams 2.0 is available for personal accounts only and Microsoft is planning to focus on the existing Electron client for businesses/schools. This new Teams app is currently in preview but it works really well.
The app is officially available for Windows 11 and it can be downloaded by launching the Chat app from the taskbar.
At first glance, this new preview app doesn't look any different from the Microsoft Teams website, but it does feel much faster than an Electron-powered desktop client. Additionally, you can now resize the app windows, and access features like the ability to quote replies directly from the conversation tab.
Like the desktop client, Teams 2.0 also features support for calling, messaging, audio controls, meeting management, and native Windows notifications. The Teams app offers a simple and straightforward meeting experience, and it's integrated into the Windows 11 Chat app.
You can find other people on Microsoft's network using your email address, phone number, Skype, or Outlook.com.