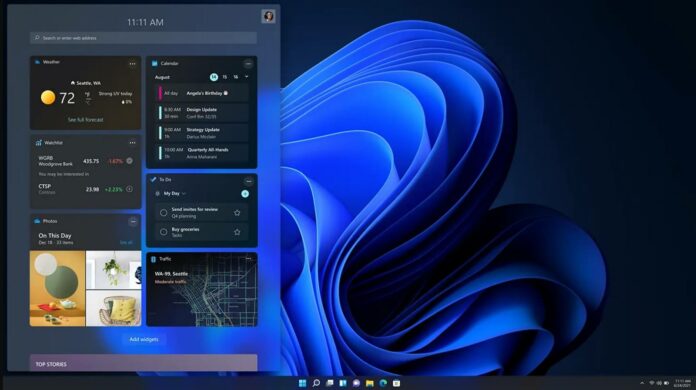 Windows 11 Build 22458 is now rolling out to testers in the Dev Channel of Microsoft's Insider program. The latest preview update is from the company's active development branch and it comes with minor improvements.
The patch "Windows 11 Insider Preview 22458.1000 (rs_prerelease)" comes with improvements that could be shipped to the public in the fall of 2022.
Windows 11 Build 22458 is from the Dev Channel and it's not tied to any specific feature update. If you want preview updates tied to a specific release, you need to join the Beta channel. As for today's build, there are minor bug fixes and improvements, which is no surprise.
You may not notice any difference between the Dev and beta channels at the moment. That's because Windows 11 Nickel is still in the early stage of development and new features are expected to show up in the coming weeks.
In Build 22458 or any other Dev Channel builds, the desktop watermark would be visible at the lower right corner. Microsoft also confirmed that it will be a little while before major improvements show up.
Features and improvements in Windows 11 Build 22458
Microsoft is testing a new feature that will allow users to access the sign-in options directly from the power menu on Start.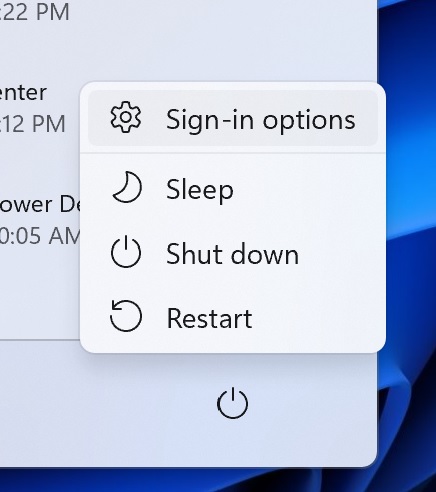 As you can see in the above screenshot, Windows 11 Build 22458 has added a new sign-in option to the power menu on Start.
Microsoft has addressed an underlying issue impacting the reliability of the Start menu. For Windows Search, Microsoft has finally enabled support for folders with # in the name. This will allow the operating system to add folders with # in the name to the indexing for faster discovery.
Windows Setting is also receiving improvements in this update. The company has fixed an issue that would cause Windows Settings to crash sometimes when typing to open the display settings page. A bug that crashed the "Advanced Display Settings" when clicking the "More about refresh rate" option.
Windows 11 Build 22458 comes several other improvements:
Microsoft has made changes to "Manage app Execution Alias" in the Settings app.
The company has fixed types in the output of dll.
Microsoft has finally fixed an issue that could crash certain games when using ALT+Enter.
Microsoft has mitigated an issue result in text truncation in the Encrypting File System window.
A bug has been fixed where uninstalled inbox apps would reappear after system reboot.
PowerShell 7.0+ now supports appx commandlets again.
How to install Windows 11 Build 22458
To install Windows 11 Build 22458.1000, use these steps:
Signup for the Windows Insider Program and join the Dev Channel.
Check for updates and build will appear if you have a supported device.
Restart the device after downloading the update.
Known issues in Windows 11 Build 22458
Windows 11's latest update comes with these known issues:
Microsoft is aware of a bug that could result in blue screens when you install Windows 11 on Surface Pro X.
Microsoft is aware of Blue Screen of Death errors on non-Surface products.
A bug prevents users from typing text in the search box of Windows Search.
A bug hides system shortcuts when you right-click on the Start button.
The "show hidden icons" button could hide the icons when they're shifted by the operating system to the right side of the taskbar.
The context menu will disappear automatically when you right-click files in OneDrive locations in File Explorer.
Try the new Tips app for Windows 11
Windows 11 is getting a new Tips app that will reflect the new look and feel of the operating system. The Tips app uses WinUI and it comes with 100+ new tips to help users get started with the brand-new Windows 11.
Microsoft Tips app can help you get started with a new notification center, new control center, new Start menu, keyboard shortcuts for Windows Widgets, new ways to optimize the performance of Windows 11 and more.
Tips app is now deeply integrated into the operating system. This will allow users to find tips when they navigate between different pages in the Settings app, Microsoft Store and more.
Android Subsystem is coming soon
Microsoft has promised Windows 11 would support Android apps, but the feature has been delayed and there's no word on the new release date. Thanks to the leaks, we know that the feature is coming to the Dev Channel soon, and it was recently spotted on the Microsoft Store.
Windows Subsystem for Android, which is based on WSL (Windows 10) and Project Astoria (Windows 10 Mobile), recently appeared in benchmarks. As per the benchmarks, Windows 11's Android Subsystem performance would be in line with Snapdragon 865-powered phones.