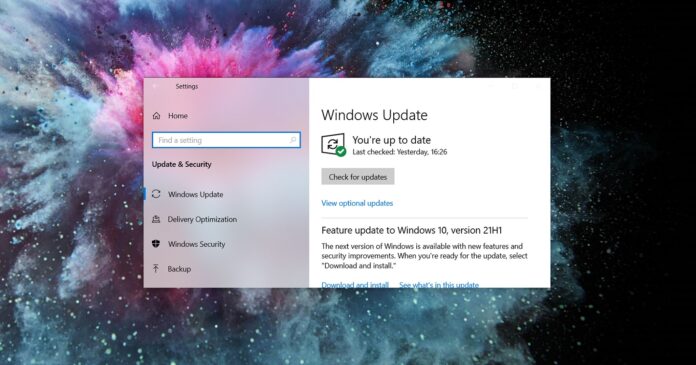 Windows 10 has a new bug that has been introduced thanks to the KB5003214 update for May 2021 Update (21H1), October 2020 Update (20H2) and May 2020 Update (2004). This optional update breaks the system tray of the taskbar and some users are also reporting other related issues.
This is happening to users running Windows 10 May 2020 Update (version 2004) or newer with KB5003214 (optional patch) installed. One of the affected users told us that their taskbar is messed up with icons within the system tray going blank and overlapping, especially when News and Interests feature is enabled.
Likewise, some users have reported that the notification center and network icon also stopped working after the patch. In some cases, users observed the system tray icons will move randomly and disappear or hide when the "News and Interests" taskbar feed feature is enabled.
"After installing quality cumulative preview update KB5003214, I've got some issues with the taskbar, mainly right side icons will move randomly, disappear (hide) or will be scrambled. Tested on a Surface Book 3 business edition and Alienware M17 R5," one affected user wrote in the Feedback Hub.
"Uninstalling the update solved the problem. Also, the icons on a customized toolbar would disappear and then reappear if I hovered over them," another user confirmed the reports.

In other words, folks who are using the latest cumulative preview update with the "News and Interests" feature enabled on the normal desktop are having issues with the system tray which are meant to display background apps and pinned apps.
"After installing KB5003214, my taskbar (in the bottom right with clock, notification centre, network icon etc) all broke. The icons appeared over the clock for a bit then disappeared," a user explained the problem in the Feedback Hub.
The search box is also not appearing on the taskbar for some users, while a few users have flagged display scaling issues, which could be related to the system tray bug.
How to fix taskbar issues after KB5003214
Uninstalling the cumulative update in question gets rid of the taskbar issues, but if you want to keep the update for whatever reason, there appears to be a second workaround involving News and Interests feature.
The simple fix for those running the May 2020 Update or newer is to disable News and Interests feature from the settings. To disable this feature, right-click on the weather icon, select "Disable".
If you want to remove the update itself, head to Control Panel > Uninstall a program > View installed updates and click on the update that you want to remove.