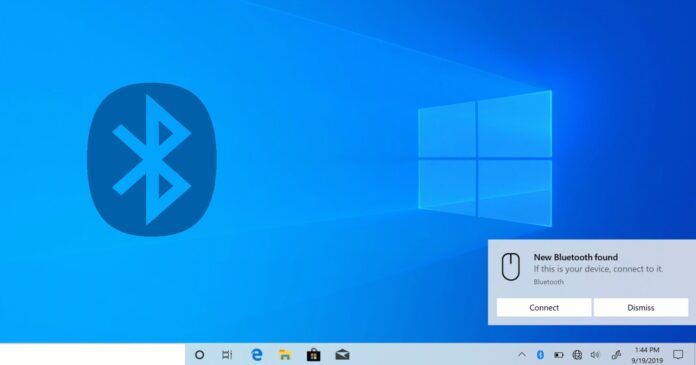 Windows 10 has been criticized in the past for limited controls for audio devices, with users regularly reporting issues when using their Bluetooth devices for both voice and mic. There have also been complaints about the audio quality itself, especially when using premium products like Apple Airpods.
With Windows 10 Sun Valley Update, otherwise known as version 21H2, it seems Microsoft is doing more work to improve the Bluetooth audio experience. For example, Microsoft is adding support for AAC Bluetooth audio codec for all devices in Windows 10 version 21H2.
In the latest preview builds, we've seen at least two big changes. The first new feature is a unified audio endpoint, which means your Bluetooth headset's voice and mic will finally work properly without switching between the two endpoints (voice and mic) manually.
After the feature update, you will only see one audio endpoint when you click on the audio icon pinned to the taskbar. This means you don't have to click through multiple audio endpoints to use voice and mic at the same time. To facilitate this feature, Microsoft will automatically switch to the correct audio endpoint.
For example, Windows will automatically switch to voice endpoint when you're listening to music in Spotify. If you switch to Zoom and Teams, the audio endpoint focus will shift to the mic.
Windows 10 gets Bluetooth AAC codec support
For those unaware, Bluetooth codec is a feature that determines how the audio files are transmitted from your computer to headphones. A codec is required for encoding and decoding audio files, and it also ensures that audio plays via the wireless connection at the minimum bit rate.
With Windows 10 21H2, Microsoft is adding the AAC Bluetooth audio codec to all supported hardware. Granted, this doesn't mean that it will work with every device running a new version of Windows 10, but it should at least help users with a compatible device.
The advanced audio coding (AAC) is a power-hungry code and it enables support for premium audio streaming. The codec supports lossy digital audio compression and it is Apple's preferred mode of transfer. As a result, you can expect audio quality improvements when listening to music online via Airpods and other AAC-supported devices.
In addition, Microsoft also seems to be testing additional improvements for File Explorer's brand new icons.
It is important to remember that all of these features are still under testing in the preview builds of Windows 10 21H2. Knowing how Microsoft has handled the rollout of these beta features in the past, it's going to be a while before they roll out in production.
As per reports, Windows 10's next big update is currently expected to ship in October or November.