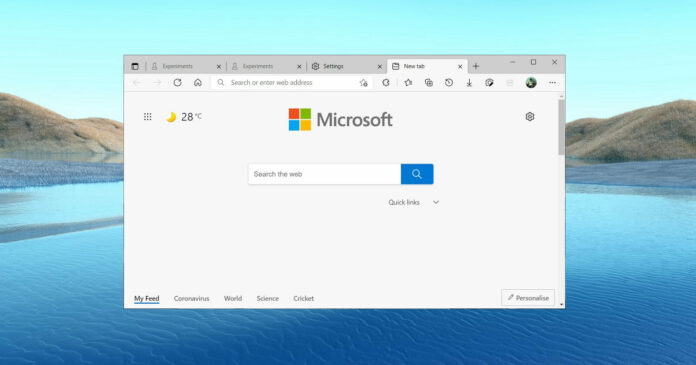 Microsoft Edge seems to be getting a new feature that will make the text you see on the webpage smoother, clearer, and easier to read. The feature is called "ClearType", which is a Windows-only technology that improves the readability of texts, especially on LCD monitors.
A flag for ClearType was added to Microsoft Edge with Canary build 91.0.862.0, but it seems to have been removed with today's update (91.0.863.0). In the flags description, Microsoft noted that the feature is exclusive to Windows 10 and users can enable it to adjust the contrast and gamma settings.
"Renders text using the same contrast and gamma settings that are used elsewhere in Windows. Run the ClearType Text Tuner to adjust the contrast and gamma settings for the monitor. – Windows," the company stated in a now-deleted flag description.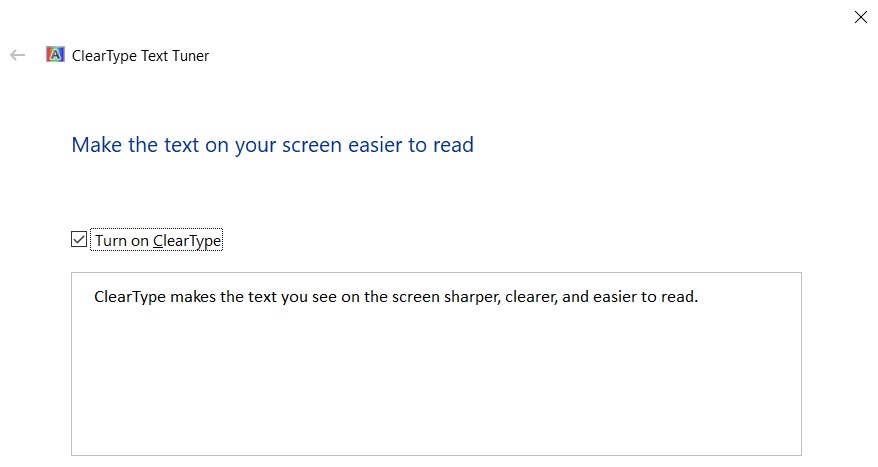 If you haven't already noticed font rendering issues in Edge, it's more than likely you're not going to notice any difference after enabling the flag. This is mainly because the feature is only for those who use Windows 10's optional ClearType Text Tuner.
The experimental flag in Microsoft Edge will allow the browser to respect your ClearType settings. As mentioned, ClearType Text Tuner is built into the operating system and tweaking your ClearType settings can help when Windows is unable to handle font rendering for certain displays.
Once enabled, Edge will support ClearType's multiple colour shading and texts on some websites will appear more readable and smoother, especially on LCD displays where fonts can often look jagged.
Microsoft Edge 90 also shipped with font rendering improvements last year and it's possible that the tech giant is now trying to improve the webpages rendering system in Edge.
Microsoft Edge gets Tab actions menu
To simplify Edge's vertical tabs, WorkSpaces and Collections experience, Microsoft's browser also seems to be getting a new Tab actions menu, a feature that will allow you to manage the vertical tabs and collections.
Earlier today, Microsoft updated the Edge Canary to replace the vertical tabs button with new Tab actions switch. When you click on the button, a new action menu will appear on your screen to help you access the vertical tabs, collections and upcoming workspaces feature.
The tech giant is currently testing these improvements in the Canary builds and it's not yet clear when it will be enabled for everyone.