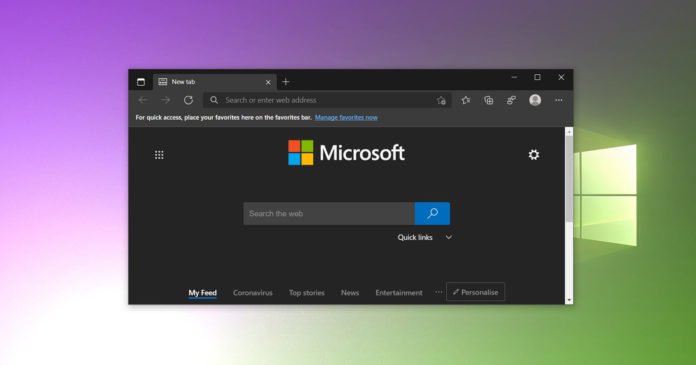 In the latest A/B test, Microsoft is using Windows 10's taskbar to push Chromium Edge-powered web apps for YouTube, Facebook, Office, and more. The new Edge popup from Microsoft will appear after applying general Windows Updates, or when you're normally browsing other apps.
If you've Windows 10 October 2020 Update or newer, and whether or not you have the Edge browser icon on your taskbar, you may soon start seeing a new pop-up that encourages you to try the Edge-powered web apps.
"Go straight to top sites", the pop-up notification reads, with Microsoft explaining that it will "pin your favourite sites to quickly open tabs directly from the taskbar". The feature is apparently based on Microsoft Edge's taskbar pinning wizard, which was introduced last year.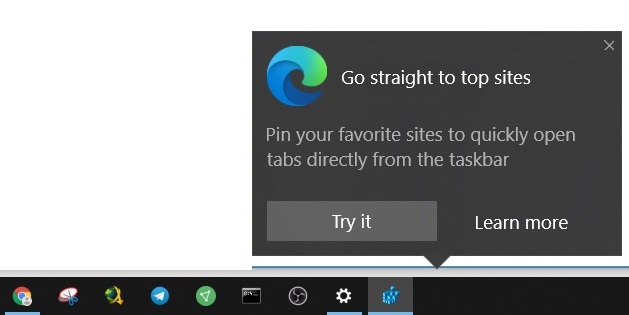 It's worth noting that the pop-up will appear even when Microsoft Edge is the default browser and you've already pinned sites to the taskbar. The company is not targeting people who use Google Chrome and Firefox as default browsers.

Microsoft originally started experimenting with the alerts in 2020 and it seems to be rolling out to more devices, according to our own tests and reports received from users.
The purpose of the pop-up alert is to remind you about the Progressive Web Apps capabilities of the new Chromium-based Edge.
If you click on the "Try it" button, Microsoft Edge's taskbar pinning wizard will appear on the desktop and it will ask you to pin these websites:
Facebook
YouTube
Wikipedia
Reddit
Microsoft News (MSN)
"When you launch these sites from the taskbar, they'll open in Microsoft Edge," Microsoft noted.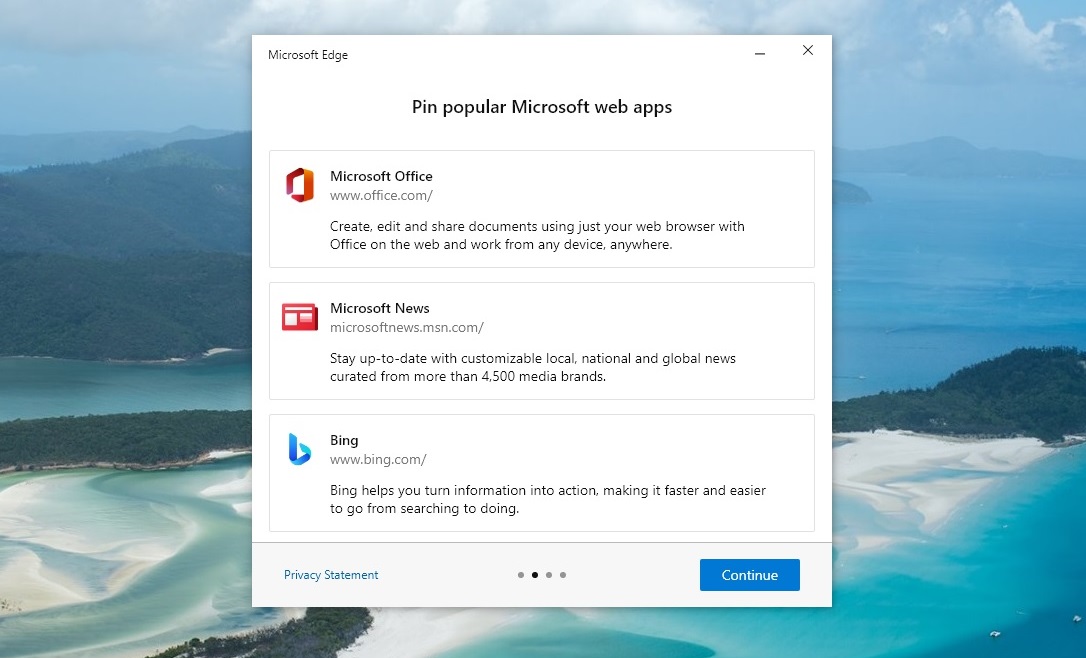 Once you've pinned the sites to the taskbar, Microsoft will show recommendations for its popular web apps, such as Bing and Office.
The next screen will persuade you to try out the "recommended browser settings" over Chrome and Firefox.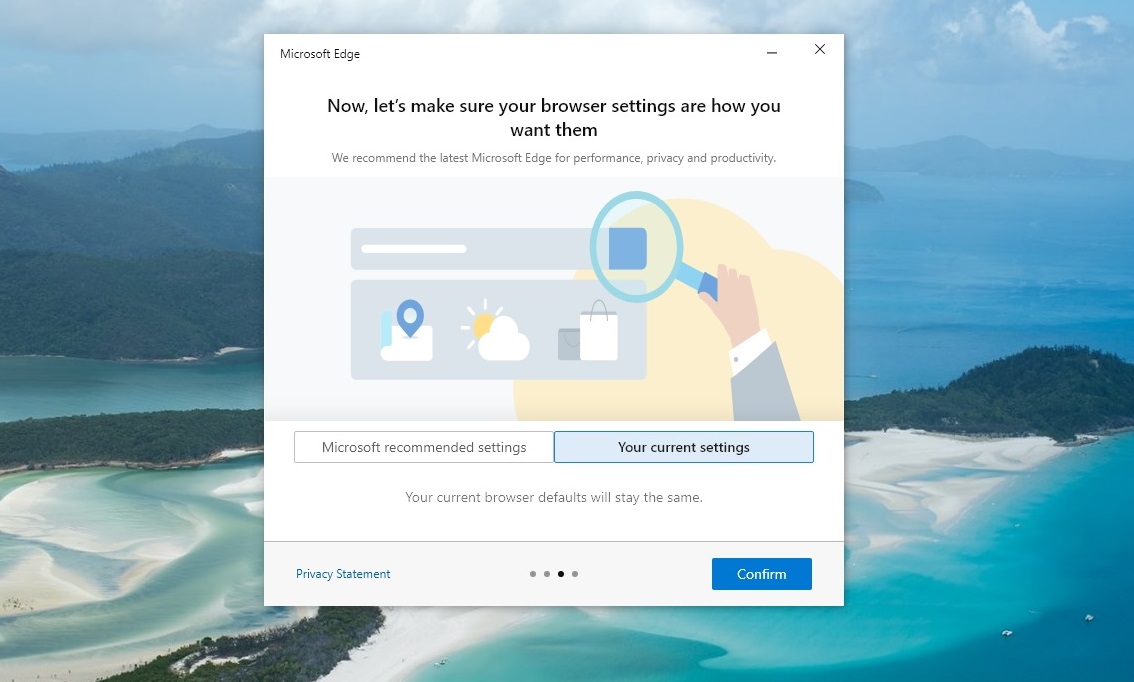 "Now, let's make sure your browser settings are how you want them. We recommend the latest Microsoft Edge for performance, privacy and productivity," Microsoft noted.
"Your current settings" option is selected by default, but you can click on "Microsoft recommended settings" and switch to Edge with Bing.
If you close the alert by clicking on the "X" icon, Windows 10 taskbar won't bug you to use Edge web apps again.