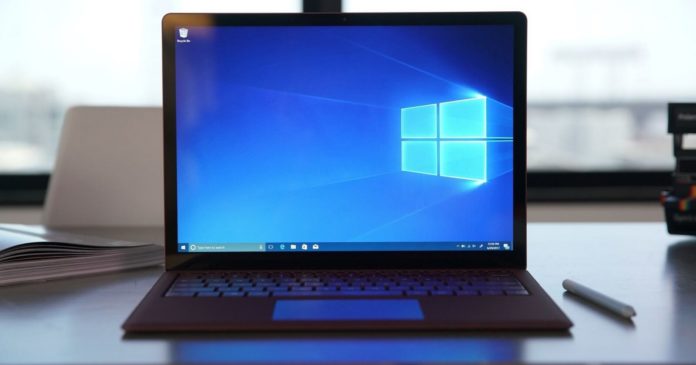 Intel has now started rolling out March 2021 graphics driver update for Windows 10 version 20H2, version 2004 and older. Intel GPU driver version 27.20.100.9316 is the second update of the year and it comes with a long list of improvements and fixes for everyone.
Intel DCH version 27.20.100.9316 doesn't add support for any new exciting features or new games and the focus is mostly on Xe graphics. For example, it has fixed performance bottleneck for 3DMark Mesh Shader feature, DaVinci Resolve, and other issues observed in Tom Clancy's Rainbow Six Siege
Cyberpunk 2077 is also getting improvements in this release, including better performance when starting gameplay on Xe and Xe Max graphics. Another bug has been fixed where Battlefield 4 crashes when changing Anti-aliasing deferred settings.
Other fixes in Intel graphics driver 27.20.100.9316
Fixed crashes/lags observed in Call of Duty: Modern on Windows 10 version 1709+ with DirectX 12. Intel has also fixed graphic anomalies in Call of Duty: Modern Warfare, but this fix applies to Xe GPUs only.
Fixed black screen observed in Dirt Rally.
Fixed minor graphic issues in The Witcher 3 and Talos Principle.
Known issues
Several issues haven't been fixed yet. For example, the crash bug is still affecting games like Call of Duty: Black Ops Cold War and Watch Dogs: Legion.
Likewise, Microsoft and Intel are also aware of another bug where lag is observed when scrolling with a video on the screen in Chrome and Microsoft Edge.
In a bug post, Microsoft noted that a significant portion of the time is spent in the paging queue and during the scrolling section of the trace, which could result in noticeable performance issues.
Intel engineer explained that frames will drop in great amount followed by lag and janky scrolling. The playback issues can be fixed by implementing the new Media Foundation feature "MFForClear" in the Chromium browsers, but ETA is currently not available.
How to get the March 2021 driver update for Intel GPU
Before you download the March 2021 driver update for Intel, you should see if Windows Update has detected drivers for your device. Not all drivers are available through Windows Update, but some important drivers are released by the OEMs ahead of Intel or Microsoft's scheduled updates.
Make sure that you don't install the driver updates offered under the 'Optional updates' page of Windows Update.
If that doesn't work, you will need to manually install the driver for finicky hardware. To do that, follow these steps: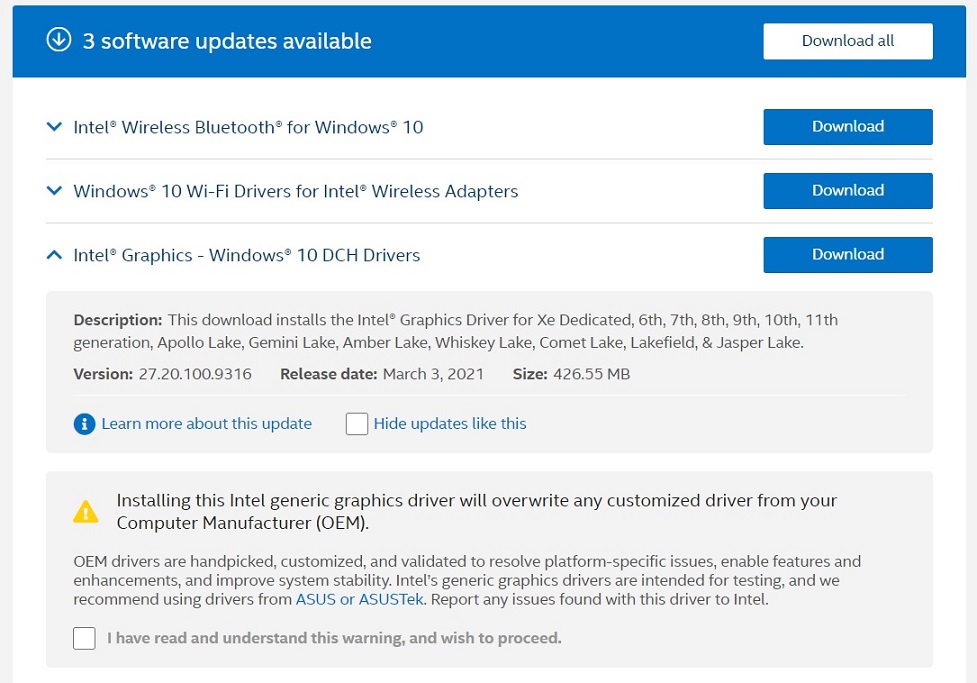 System requirements are unchanged and Intel says you can download the driver on devices with the following Intel CPUs:
All processors from 6th generation onward.
Xe, Pentium, Celeron, and Xeon.
It's worth noting that the driver updates are not mandatory and you can skip the patch if you don't have the issues highlighted above.