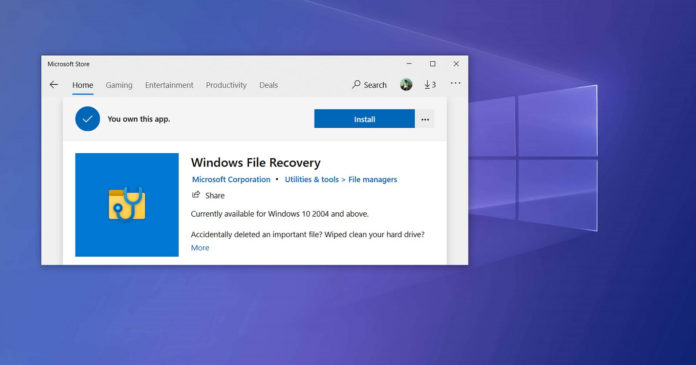 Microsoft understands the pain of accidentally deleting a file that you didn't mean to. In early 2020, Microsoft released a Windows File Recovery tool which allows you to reverse your decision and recover the files that you permanently deleted from everywhere, including the Recycle Bin.
Windows File Recovery is a command-line tool and it works like other third-party utilities Unlike third-party tools, though, you don't have to pay for a premium version. It can be accessed using Command Prompt only, so it's a bit less user friendly. However, there are plans to make the tool simple and new improvements are now rolling out.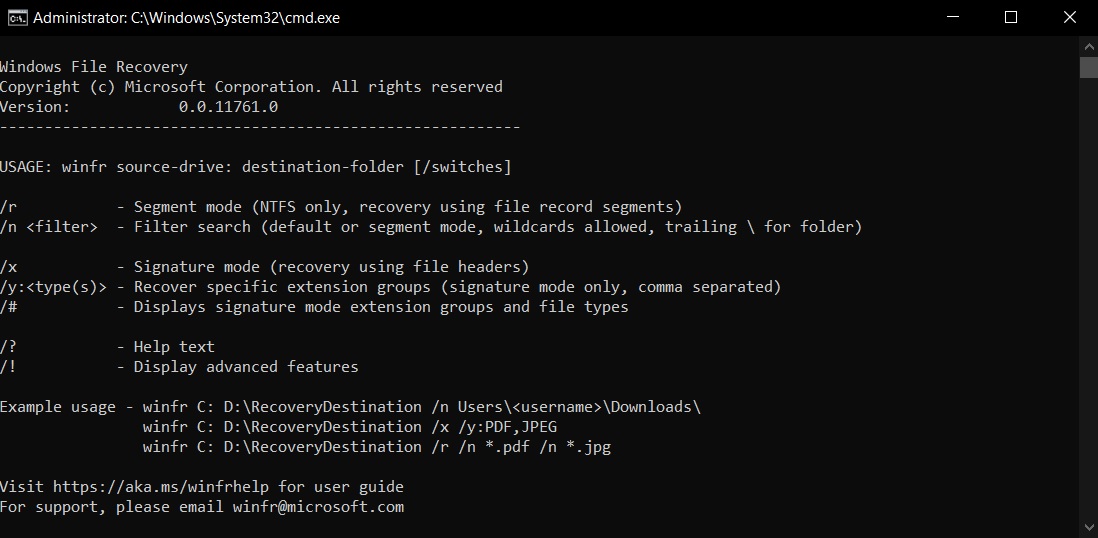 Microsoft's Recovery Tool for Windows 10 is getting better in the next update scheduled to arrive later this year and changes are already rolling out to the testers in the Windows Insider program.
With the latest preview update, Windows File Recovery Tool is getting faster and support for two new modes – 'regular' and 'extensive'.
Using the new 'regular' mode, you can now scan your disk drive (NTFS file systems) for erased files and attempt to restore them. Microsoft noted that regular mode is the standard recovery option for users and it should be used when you're trying to recover files that were recently deleted by you.
The regular mode is easier than the other methods and anyone with basic knowledge of Command Prompt should be able to recover their files. While the regular mode is more user friendly, it might not work if the free space in your drive was overwritten, especially if your PC comes with a solid-state drive (SSD).
If you're trying to recover files that were deleted a long time ago, Microsoft recommends using the new 'extensive mode', which works even when a disk has become corrupted.
Since the initial release of Windows File Recovery in 2020, Microsoft says it has received valuable feedback from the users and more improvements will be released to the tool in the coming months.
The first big update for the recovery tool will be released to the general public using Windows 10 version 2004 or higher in early 2021.