Microsoft is internally testing a raft of new features for Windows 10. This includes rounded corners, Windows 10X WonderBar, new narrator experience, iOS-like keyboard cursor, and another feature that will integrate free video calling functionality directly into the taskbar of the OS.
With Build 20211, Microsoft added a new feature called "Meet Now" to the taskbar, which lets users launch or join a video meeting with or without Microsoft account. This was quietly removed with another preview update released earlier this week, but Microsoft has again reinstated the "Meet Now" functionality.
Traditionally, to make video or voice calls from Windows 10, you need to use the full version of Skype or third-party apps.
To use Skype, you need an account, but Windows 10's new Meet Now feature allows you to quickly and easily create or join the meeting without any accounts.
In the next Windows Update, you can click on the 'Meet Now' icon in the taskbar and set up your meeting by generating a link.
Others can join your meeting when you share the invite link with attendees. Interestingly, the participants also don't need a Skype account to join the meeting, and it's completely free like Zoom.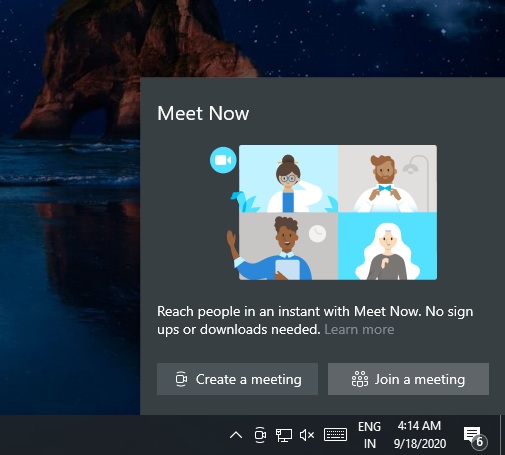 As you can see in the above screenshot, a flyout will appear immediately after you click on the option. Flyout allows you to either 'Create a meeting' or 'Join a meeting.' If you want to join a meeting, you'll need to enter the invite code or use the invite link.
Once done, Windows 10 will either launch the Skype app if it is installed or automatically start the conference in Microsoft Edge.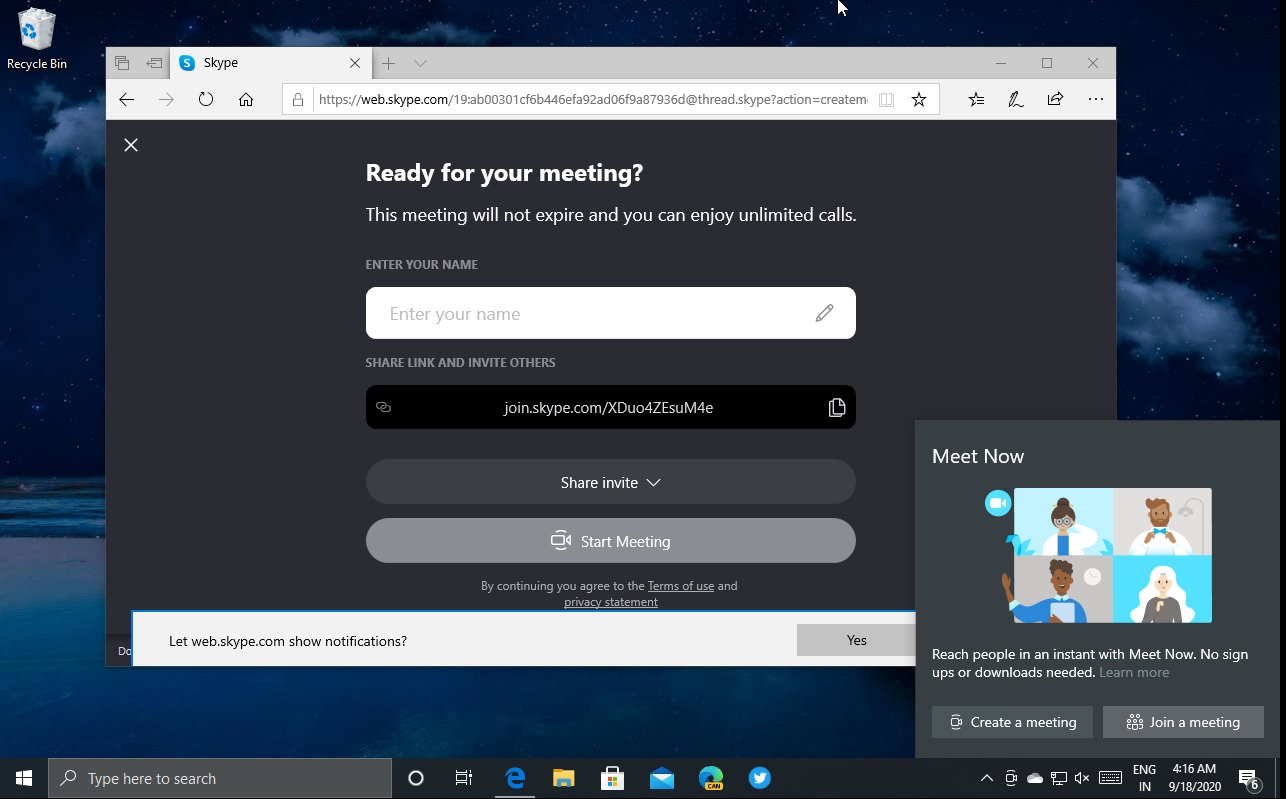 Microsoft is internally testing this feature and the company doesn't want to talk about it yet, which means the Meet Now integration may or may not make it into a public release.