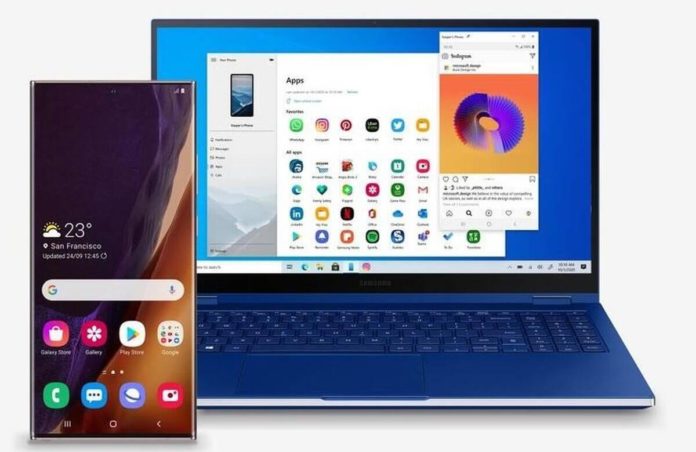 Microsoft's Your Phone app can help you get messages, photos, notifications and calls from your mobile device on Windows 10, but the software maker has an exclusive partnership with Samsung to enhance this experience with support for Android apps streaming apps.
Samsung owners already had exclusive clipboard sync feature that allows them to move files between their Galaxy phones and computer, provided the Galaxy phone support 'Link to Windows' feature.
Microsoft's partnership with Samsung ensures that Galaxy products like the Galaxy S20 and A50 get new Windows integrations first. For example, Windows 10's latest feature called 'Apps', which allows you to stream Android apps to desktop, is only available for select Galaxy phones.
Windows 10's Your Phone app Android streaming feature was previously available for testers in the Windows Insider program only. Now, Microsoft has officially confirmed that you can stream apps of your Galaxy phone to Windows 10 devices without upgrading to an Insider preview build.
To use the streaming feature in Your Phone, the two devices need to connect to the same Wi-Fi network, and this saves you from searching around for your mobile device every time you want to access your mobile apps.
With Windows 10's streaming feature, you can navigate to the all apps list of your Galaxy phone on desktop and pin apps to the taskbar or Start Menu. Once done, you can easily access your mobile apps without unlocking the Samsung phone.
The feature does at least work with all app types. If it's on your device, Your Phone will be able to access it without special permissions. Unfortunately, you need to have a supported phone for Windows 10 Android apps streaming feature, and the list of support hardware doesn't even include all Samsung's flagships or mid-range phones.
This streaming support will only work on Samsung's flagships and mid-range phones from 2018 and 2020 including the Galaxy S10, S20, Note10, Note20, A50, and others.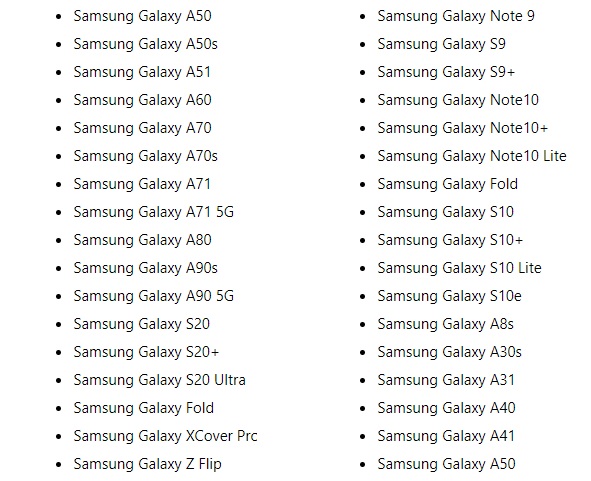 If you do have any of those supported devices, you should head to the Microsoft Store in Windows 10 and check for updates.