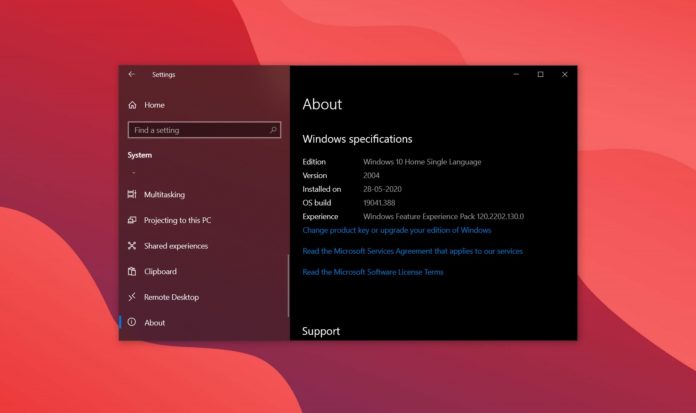 Looking for a quick and easy way to upgrade your computer to the latest version of Windows 10 including this month's Patch Tuesday release? You can now use Windows 10's Media Creation Tool to do the job or even create installation media with either a USB flash drive or a DVD (if you still have one).
When the Media Creation Tool was originally launched in 2015, Microsoft updated it once in a while with the option to install the feature updates. The Media Creation Tool is now updated frequently and you can also use it to refresh the operating system with the latest cumulative updates.
Over the weekend, Microsoft quietly updated the Media Creation Tool with support for August 2020 patch. The Media Creation Tool currently downloads and installs Windows 10 Build 19041.450.
According to the products.xml file, you'll be able to download and install Windows 10 Build 19041.450 using the Media Creation Tool. This process is called 'in-place upgrade' where Windows uses the OS installer to replace all the operating system files on a PC and apply the August Patch.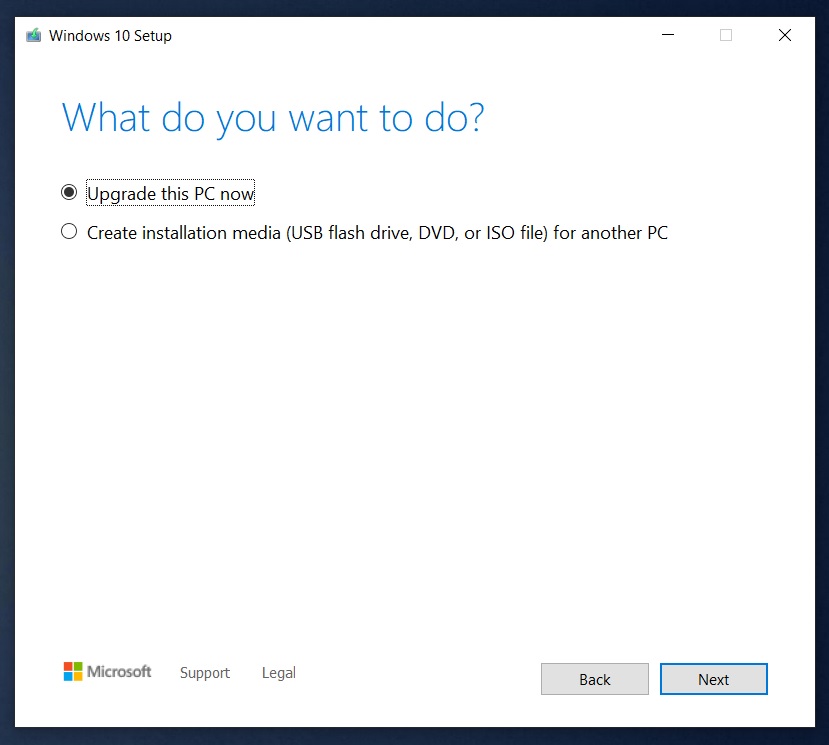 If you are running Windows 10 May 2020 Update and you run the media installation tool, it will upgrade your OS to Build 19041.450 and this is not a clean install. An in-place upgrade leaves user files alone, retains settings and preferences, and your installed apps and data remain unchanged.
This is also useful when you're unable to apply the August 2020 cumulative updates from Windows Update. Media Creation Tool may also help you address issues with Start Menu, Action Center, and even Windows Update, which is exactly what we want when security patches installation fail.
If you want to keep your files, apps, and other data, head to the Microsoft's website and click on 'Download tool now'. Navigate to the location where you downloaded the tool and double-click on the setup.exe.
You'll be asked to either 'Upgrade this PC' or 'Create installation media'. Click on the first option, which should be selected by default, and click on 'Next'. Once done, Media Creation Tool will check for updates and install Build 19041.450.
This process could take 10 to 15 minutes depending on your connection and hardware configuration.