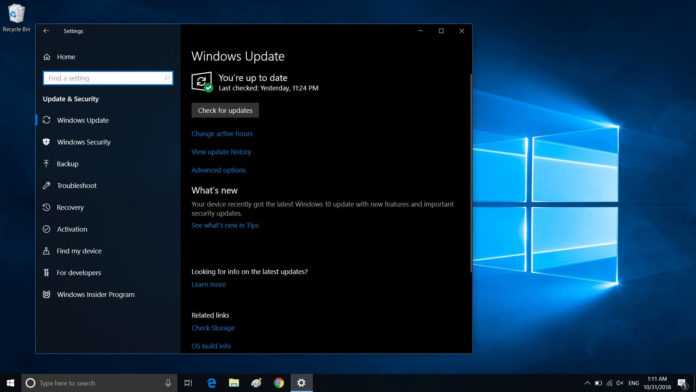 Intel has released updated Wi-Fi and Bluetooth drivers for Windows 10 May 2020 Update and older. The drivers were evidently published on August 4, 2020, but have just started rolling out to some users.
The Wi-Fi driver update from Intel appears to mostly address 'Blue Screen of Death' issues encountered on some devices. On the other hand, the Bluetooth driver update comes with general performance and security improvements.
It's worth pointing out that Intel's updated Wi-Fi driver is not yet widely available for users and Intel might push the driver to more devices in the coming weeks once the gradual rollout period is over.
Wi-Fi drivers
Intel says the latest Wi-Fi driver for Windows 10 addresses Blue Screen of Death errors caused by the older drivers and when users resume their laptops from Sleep mode.
Intel is rolling out the driver update for the following adapters:
21.110.1.1 for AX201, AX200, 9560, 9260, 9462, 9461
20.70.18.2 for 8265 and 8260.
19.51.30.1 for 7265, 3165 and 3168.
To determine whether your device is eligible for the update, open the Device Manager, click on the "Network adapters" and expand the branch. If you have one of the above-listed Intel adapters, then you'll be able to download and install the new drivers in the coming weeks.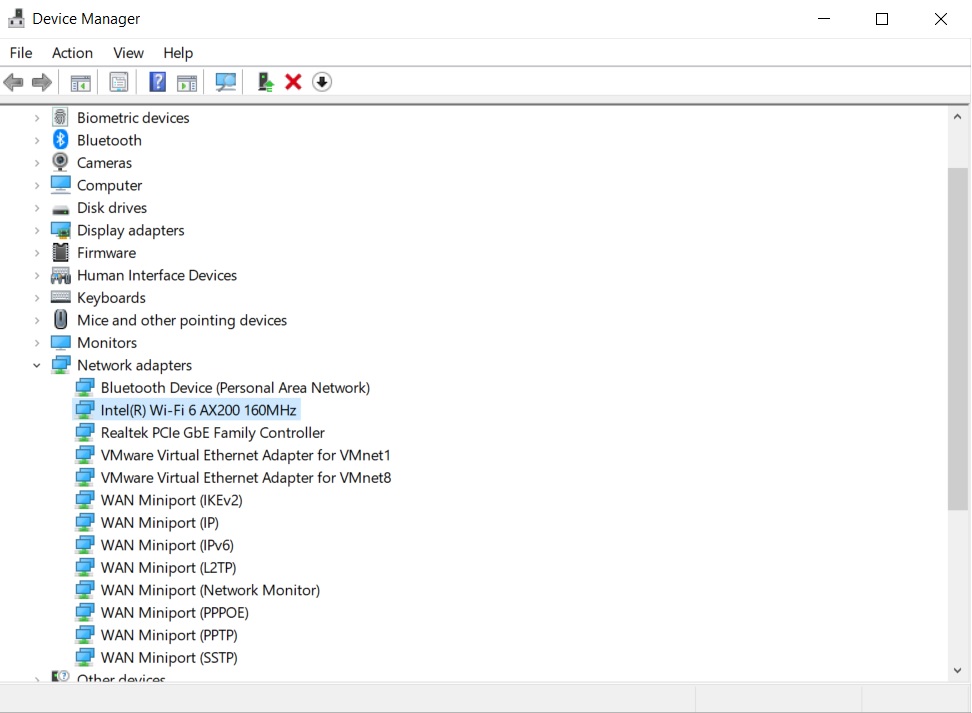 Here's the complete changelog of the Wi-Fi driver update:
Fixes an issue where the data transfer performance is reduced when the network connections shifts from Wi-Fi Direct to 2.4 GHz AP.
Fixes BSOD caused by the Intel wireless driver.
Fixes BSOD when you resume your device from Sleep mode and Modern Standby feature is enabled.
Fixes BSOD reported with Event ID 5010 in Event Viewer.
Fixes performance issues when you resume your laptop from sleep mode and Modern Standby is enabled.
Fixes disconnection issues when your system is sitting idle or you're streaming online videos at 2.4 GHz.
Includes functional and security improvements.
The Wi-Fi update is not widely available for users and it may not show up for download when you check for updates.
Bluetooth driver update
Unlike Wi-Fi drivers, Intel's updated Bluetooth driver is available for everyone using compatible adapters.
The patched driver includes multiple quality improvements and bug fixes. For instance, a bug has been fixed where AirPods audio playback may fail to resume after a Skype call.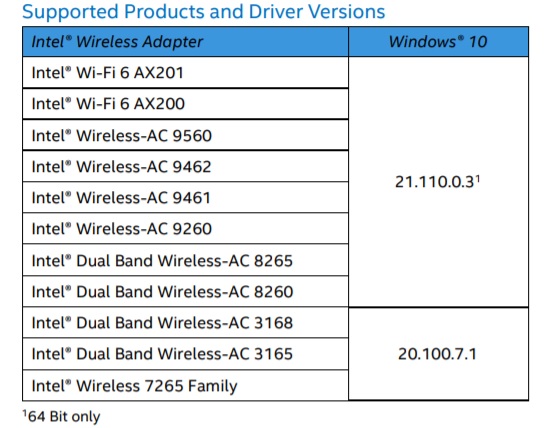 Here's the complete changelog of the Bluetooth driver update:
Fixes an issue where audio playback fails to resume when you use AirPods after Skype call.
Fixes an issue where the Bluetooth device disappears from Device Manager or stops working when you enable Airplane mode on Windows 10.
Fixes an issue where Bluetooth mouse starts lagging when you play music over a Bluetooth headset at the same time.
Fixes connectivity issues with second Bluetooth HID/LE device.
Fixes audio discontinuity or stuttering when playing music.
Includes general improvements and security fixes.
How to get the update
Windows 10 allows you to update a device driver manually using Windows Update, Device Manager, and Intel's Driver & Support Assistant tool.
On flagship products such as the Surface Pro, Microsoft and Intel will certify the drivers and push the updates through Windows Update.

If you don't own a flagship device, it can take some time until manufacturers publish newer driver packages on Windows Update. Fortunately, Intel allows you to manually download the driver packages that have been tested, verified, and signed by the company.
To get the new driver updates, follow these steps:
Download and install Intel Driver and Support Assistant (iDSA) tool from here.
Run the installer.
Open the Update Assistant tool and follow the on-screen instructions.
Once installed, you can access Intel's update tool from Windows 10's system tray.
Remember that the drivers can take up to a couple of weeks to fully roll out and the update may not show up immediately.