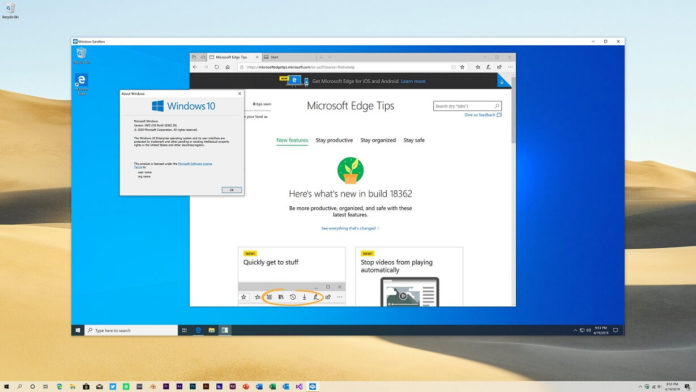 Microsoft has been throttling the rollout of the May 2020 Update for Windows 10 to identify and address bugs that might have been skipped during the beta testing last year. It appears that Windows 10 version 2004, version 1909, and even version 1903 updates are plagued with a new bug.
Microsoft has confirmed that its recent update for Windows 10 could prevent Windows Sandbox and Windows Defender Application Guard (WDAG) from opening for some users.
Windows Sandbox is a relatively new security feature that can be used to test suspicious apps, links, and other potentially risky items in an isolated virtual environment. Windows Sandbox is deployed with Microsoft Edge and it also allows users to surf the web.
Unlike Virtual Machine, Windows Sandbox runs more like a basic Windows app and you can create Sandbox machine by searching for the feature in Windows Search or Start Menu.
After recent updates to Windows 10 version 1903, 1909 or 2004, Microsoft noted that Windows Sandbox and Windows Defender Application Guard (WDAG) will fail to open for some users.
The issue, which was also reported online by testers last year, could be fixed when you disable the feature or restart your system. This workaround mitigates the issue temporarily, but errors could show again when you close and open Windows Sandbox or Windows Defender Application Guard (WDAG).
Support documentation from Microsoft confirmed that the company is working on a more permanent solution to address Windows Sandbox crashes.
DWM (Desktop Window Manager) crashes
In another support document published over the weekend, Microsoft says it has identified a bug trashing Desktop Window Manager (DWM), which is also responsible for Windows desktop composition feature that enables visual effects on the desktop.
Microsoft noted that the crashes occur because of an issue in the DirectX Video Memory Management (Dxgmms2.sys) component and it will be resolved in a future cumulative update.