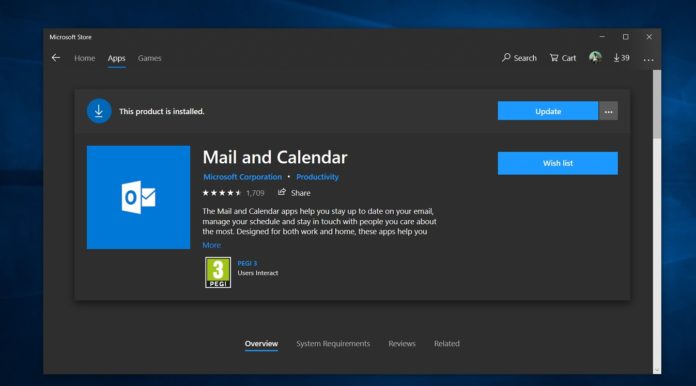 Windows 10 comes with a built-in Mail client with touch support and minimalist, flat design. The Mail app for Windows 10 includes all the essential features to manage your Outlook, Yahoo and Gmail email accounts, but a recent update for the app is reportedly causing major issues for users.
In a thread on Microsoft's Answers forum and Google forums, a number of users have reported issues with the built-in Mail client. By the looks of things, it's all caused by either Windows 10 version 2004 or a recent update for the Mail app, which was released on May 28.
While Microsoft has yet to confirm the reports, many users have noted that the Mail app or Windows 10 version 2004 breaks Gmail integration in the built-in Mail client. For example, Mail app will delete your sent emails or move them to the spam folder without permission and you may not be able to access it on Google's web interface either.
"It appears that it is automatically deleted and erased from the server," one user noted on the forums.
Others speculate that the emails aren't permanently deleted and you can find your sent emails in the Spam or other random folders in Gmail.
Some users have confirmed that the Windows 10's Mail app is also unable to download attachments of the Gmail emails and other issues were confirmed by a forum moderator.
"The Windows 10 Mail App is broken and awaiting a fix by Microsoft.  It would be best to access your Gmail account via [web version] in your web browser," a Google forum moderator said.
The problem appears to be widespread and Microsoft hasn't yet confirmed the reports. For now, it appears that one way to deal with the whole mess is to use the Gmail web interface or you can also customize spam filter settings in your Gmail account to keep the sent emails in the correct place.