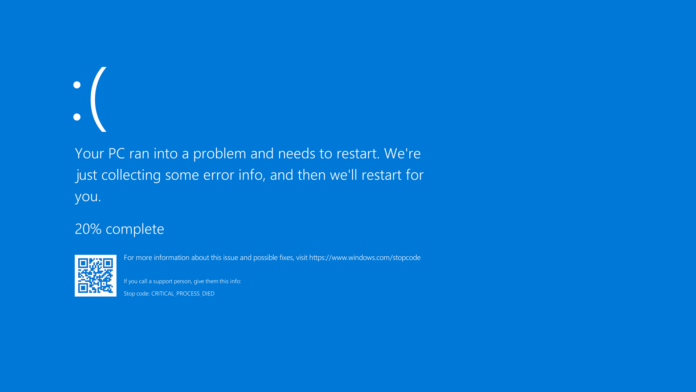 Windows 10 KB4556799 is causing a host of new problems for some configurations. In addition to audio issues, temporary user profile and FPS drops, Windows 10's latest cumulative update is also causing Blue Screen of Death, crashes, and network issues for some users.
As often is the case with Windows 10 updates, users are facing a range of different issues, but not everyone is experiencing these bugs and update runs without causing any problems for most of the users.
Given the nature of Windows 10 and its diverse ecosystem, it's not yet clear how widespread these reported bugs are.
"I am also having the explorer refresh bug and it gets to the point where anything explorer related (everything) lags really bad or just doesnt respond," one user wrote in a thread on Reddit.
"Seeing this on a couple of 1909 devices now – triggered when opening File Explorer, ends with a shell crash and eventually explorer.exe prompting for a process end," another user noted.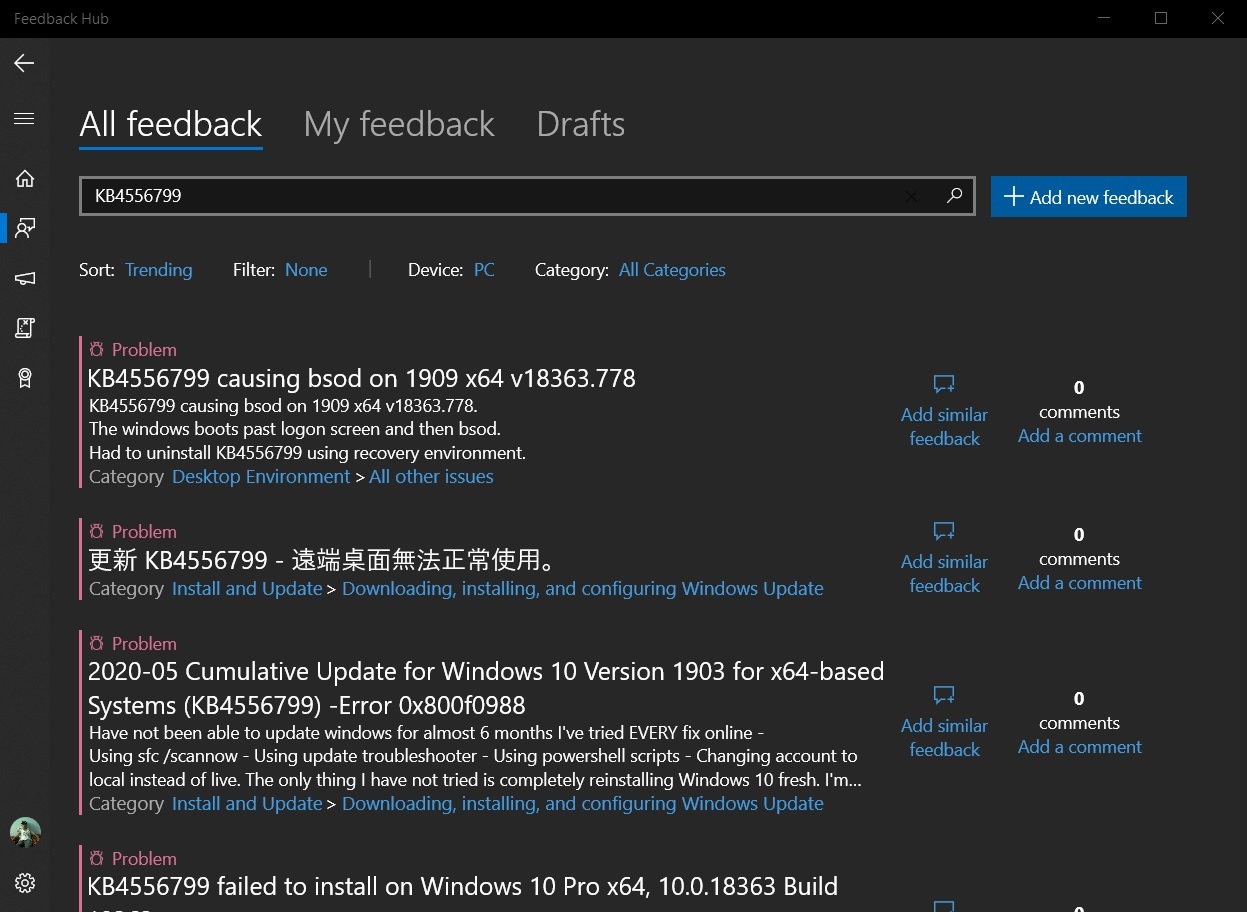 The other issues with Windows 10 cumulative update have been detailed on Microsoft's forum, Reddit and social media. Many users have reported about Blue Screen of Death errors with different stop codes and a bug that causes a black screen.
Some have also reported issues with Windows 10 network adapters and Microsoft is investigating a bug where internet might not be available on PCs with some LTE modem:
"After installing this update on a Windows 10 device with a wireless wide area network (WWAN) LTE modem, reaching the internet might not be possible," Microsoft said and promised to fix the issues in an upcoming release.
Users have also reported performance issues after installing Windows 10 KB4556799.
If your PC has slowed down or you have noticed any new bugs in May, the easiest way to fix your system is to revert to an older version of Windows 10.
To revert back to an older version of Windows 10, head to the Settings > Update and Security and select Windows Update on the left-hand side. Click on  "View Update History" and select the first option "Uninstall update" and choose KB4556799 in the Control Panel window.
Your system will restart for one or two times and Windows will remove the update. To prevent the update from being reinstalled, download and run troubleshooter when the update shows up for download again.
The troubleshooter allows you to block this particular update only and you can still download or install May 2020 Update, which could be released between May 26 and May 28.