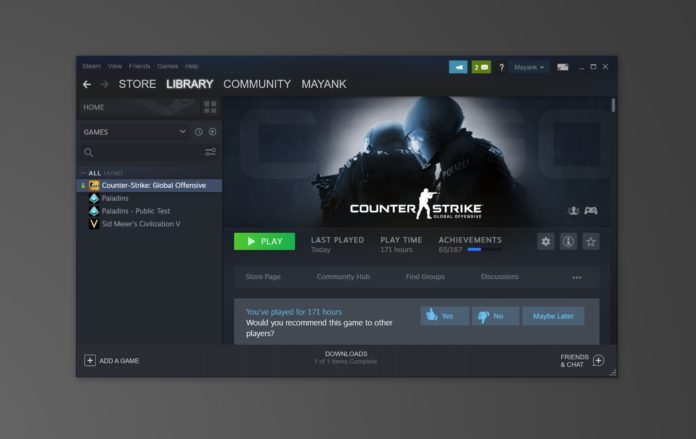 CSGO (Counter-Strike: Global Offensive) is arguably one of the most iconic FPS titles of its generation on Windows.
CSGO is frequently updated by its publisher Valve, but it appears that a recent update is causing the game to crash with "Pure Server: client file does not match server" error.
The update has introduced multiple changes for the "sv_pure servers". It has been updated to kick players in official matchmaking if they load asset files into game memory from files that are not present on the game server filesystem.
Unfortunately, this change in CSGO update has resulted in a widespread problem. According to various reports and our own testing, players are getting kicked from the competitive and official matchmaking after applying the update.
After a user is kicked from the game, the following error message is displayed:
Pure Server: client file does not match server
If you are getting kicked because of this, there appears to be an easy workaround but it requires you to download up to 256 files after validation.
How to fix Pure server error in CSGO
Restart your computer and close Steam.
Open File Explorer.
Navigate to Program Files(x86)\Steam\steamapps\common\Counter-Strike Global Offensive\csgo\
Make a backup of two folders—models and materials if you have custom stuff/configurations for models, sprays, etc.
Select both folders and press & hold Shift and hit the Delete key to permanently delete your Models and Materials folders.
Open Steam and head to the Library section.
Right-click on CSGO and select Properties from the menu.
Go to 'Local files' and click on Verify Integrity of Game Files.
Steam will verify the game's files and their servers will notice that you have deleted 256 files from models and materials folders.
During this process, deleted files will be reacquired and it may take several minutes before you can launch the game again.