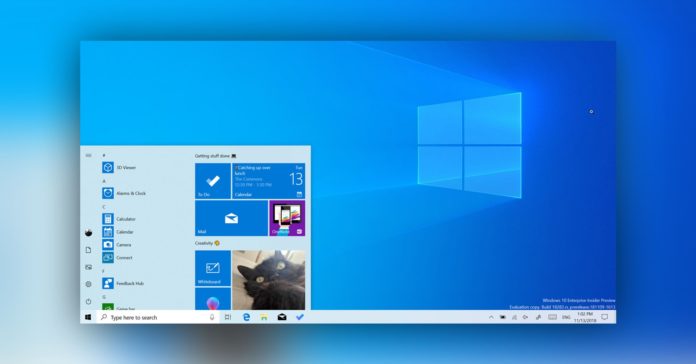 Microsoft's new Windows 10 May 2020 Update is primarily focused on improving existing features, rather than launching new ones. The May 2020 Update improves the features you know and use the most. For instance, the Windows Subsystem for Linux is getter better and Microsoft has also polished Task Manager, Settings, and other basic areas.
Microsoft originally believed that Build 19041.207 would be the final build but the company says it has re-finalized the RTM candidate of Windows 10 May 2020 Update. Build 19041.208 is likely to be the new final build.
The company has also acknowledged one new known issue in May 2020 Update. According to Microsoft, a bug in the feature update causes the DISM (Deployment Image Servicing and Management) tool to incorrectly report the corruption status.
Microsoft says the DISM tool may help users fix Windows corruption errors, but the feature does not always report the correct status on systems running May 2020 Update (version 2004).
This will be fixed in an upcoming servicing release, the Redmond firm stated. It's not yet clear whether Microsoft plans to fix the DISM issues before shipping the update to the public.
Microsoft is still planning to improve the overall experience of the May 2020 Update and a rumour suggests that the feature update has been delayed until almost the very end of May.
The general availability of the May 2020 Update has been pushed back to May 28 after Microsoft discovered a zero-day vulnerability. The plans could still change but this is the current schedule at Microsoft.
Microsoft was planning to release the Windows 10 version 2004 update on May 12 'Patch Tuesday'), but the update has been pushed back because the company decided to patch the zero-day exploit before shipping the update to consumers or OEMs.
It's also worth noting that Microsoft will release the next version of Windows 10 in a phased process and not everyone will see the update after the official release on May 28.