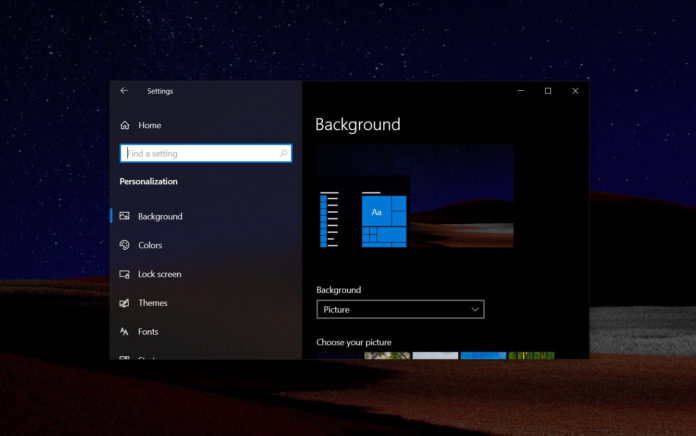 On Windows 10, you can personalize your desktop with custom background images and colour accents. This experience is getting better with Microsoft's new app that will pull the daily Bing images to your device and then set those as your desktop background.
Microsoft says its new Win32 app 'Bing Wallpaper' will allow users to change the desktop background to the same wallpaper seen on Bing homepage as 'image of the day. Essentially, this app will finally let you officially use those Bing wallpapers as your desktop background.
Bing Wallpaper is a desktop app and it is pretty lightweight and straight forward. Once downloaded and installed, the app would stay in the system tray. You can click on its icon to learn more about the image of the day and the icon will also let you change the wallpaper.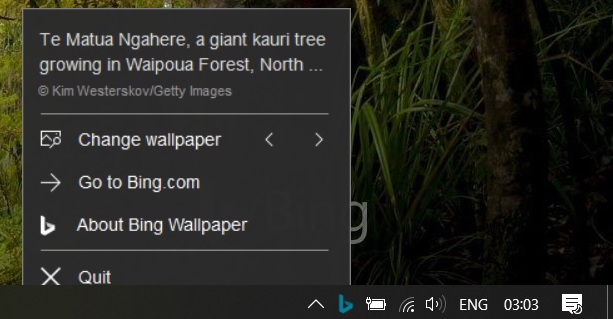 Bing Wallpapers are typically images clicked by independent photographs from around the world. If you use this app, you'll find images of landmarks, countries, animals, plants, landscapes, rural and urban areas applied automatically to your desktop.
You can download and install the Bing Wallpaper app for free, but it's worth pointing out that extras are bundled with the installer. The installer offers an option to set Bing as the homepage in the browser and the default search provider in Chrome, Firefox or Edge.
You should uncheck the options within the installer if you don't want to see unexpected changes to your browser's default search engine.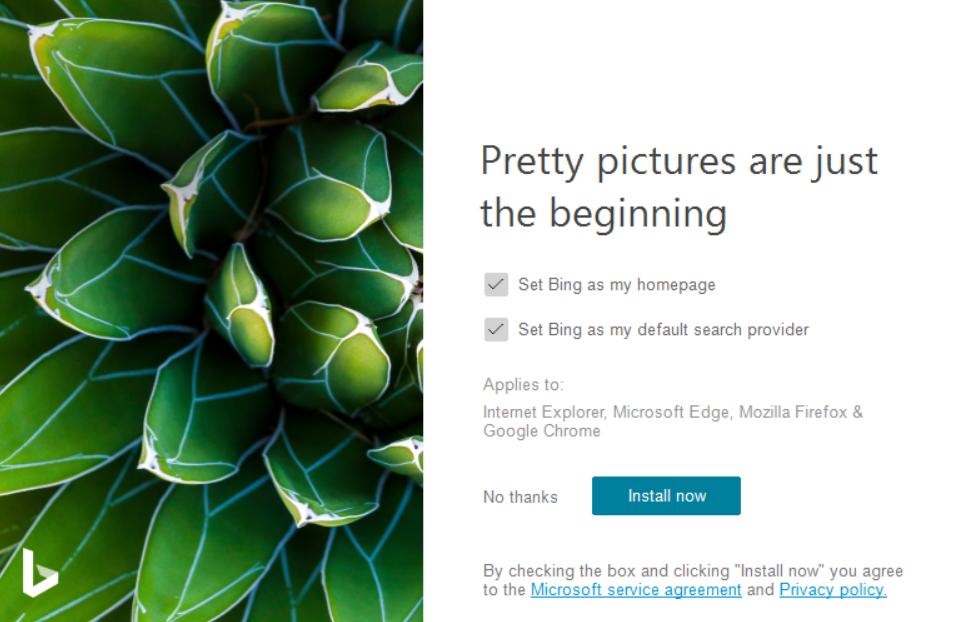 Bing Wallpaper is not offered through the Microsoft Store, but you can download it from here and install it like any other legacy Win32 apps.
If you're looking for an alternative, you should try the Dynamic Theme from the Microsoft Store, which sets a Bing curated image as your desktop background and the app also allows you to directly save those images for later use.