Microsoft is slowly moving away from the Windows Defender branding. In March 2019, Microsoft renamed Windows Defender Advanced Threat Protection to Microsoft Defender ATP and the company brought ATP to the Mac.
Microsoft is also planning to launch Defender ATP on Android and it does make sense to ditch the Windows branding. In Windows 10 May 2020 Update, Microsoft has quietly updated Windows Security app to replace mentions of Windows Defender with Microsoft Defender.
For example, the tech giant has renamed 'Windows Defender Offline Scan' to 'Microsoft Defender Offline Scan. Even the other parts of Windows Security app has been updated to remove all mentions of 'Windows Defender'.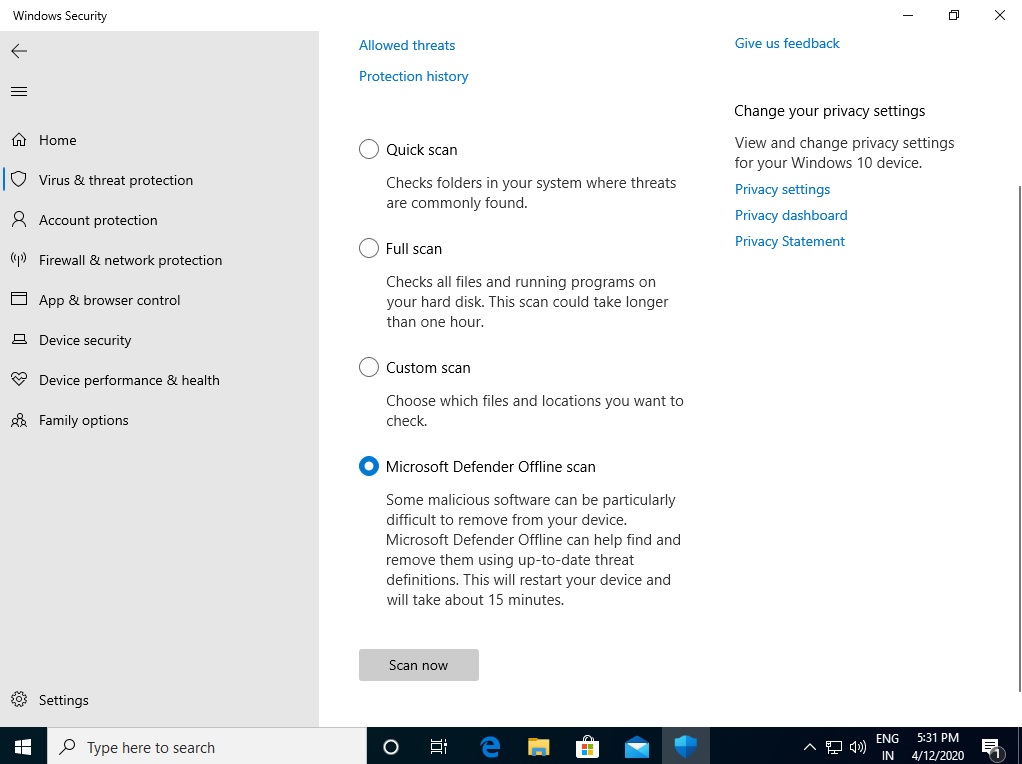 In Protection update page, Microsoft has also replaced Windows Defender with Microsoft Defender.
In places like the Group Policy editor, Microsoft has inserted mentions of Microsoft Defender, Microsoft Defender Antivirus, Microsoft Defender Exploit Guard, etc.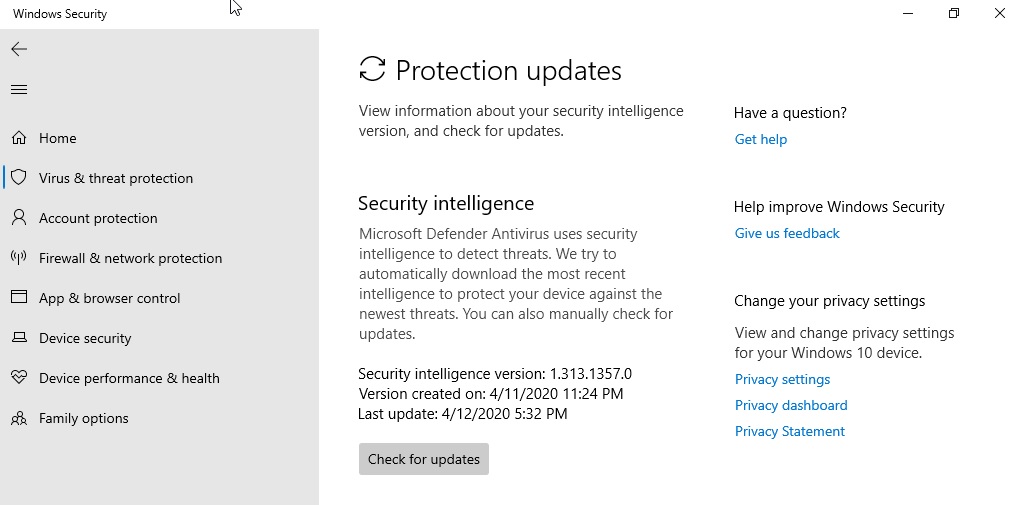 These changes are part of Windows 10 May 2020 Update, also known as version 2004 and codenamed '20H1′.
Windows Defender and most of its associated services will be rebranded to Microsoft Defender with Windows 10 version 2004, but the branding changes are yet to show up in legacy areas such as Control Panel.
Windows 10 version 2004 will begin rolling out to consumers in May and it boasts a set of new features for everyone. It comes with a new Cortana experience, Windows Search performance improvements, improved Linux subsystem support, and minor UI changes including a new set of icons for default apps.
The branding shift would make sense with Microsoft's new strategy of cross-platform services. Defender is already available on Mac, Linux, and the service is also coming to Android and iOS.
It's worth noting that the new branding isn't limited to just Windows 10. In other Microsoft products such as Edge, Windows Defender SmartScreen has been renamed to Microsoft Defender SmartScreen.