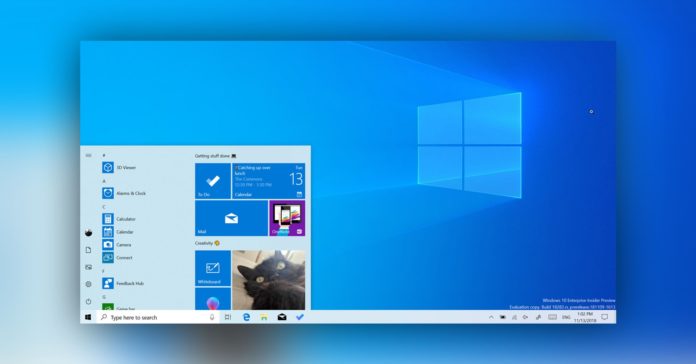 Last week, Microsoft warned that a Windows 10 bug could prevent users from reaching the internet as the system displays 'limited' internet connection error. The bug also prevents Microsoft Teams, Outlook, Office 365, Internet Explorer, and even Microsoft Edge from reaching the internet in some configurations.
Windows 10 connectivity bug has been reported at a worse time as millions of employees worldwide are working remotely amid the medical issues outbreak. Fortunately, Microsoft says it has released Windows 10 KB4554364 to fix the bug that has been causing internet connectivity issues for users.
Last week Microsoft said users should have the fix available in early Apri, but given the seriousness of the issue, Microsoft has released an emergency update with a fix for the limited internet connection issue. The patch is now available to manually install from the Microsoft Update Catalog.
It is worth noting that Windows 10's latest bug affects computers that have applied the KB4535996 – or any of the latest cumulative updates. Microsoft says users should only install if Windows 10 is preventing core productivity apps from connecting to the internet.
If you have KB4535996 applied or you are experiencing internet issues lately, you should install this patch.
As we noted, the patch is not available via Windows Update and it needs to be downloaded manually from the Microsoft Update Catalog.
To apply the fix, follow these steps:
Visit the Microsoft Update Catalog website.
Do a search for the update using the KB number. In this case, look for 'KB4554364'.
Click the 'Download' button for the version of Windows 10 you are using. If you are not sure, open Settings > System > About and verify whether you have 64-bit or 32-bit version of Windows.
Accordingly, click the 'Download' button and a pop-up window will appear with a direct download link.
Click the .msu link to download the file.
After the download completes, you can simply double-click the .msu file and install the new update for Windows 10.