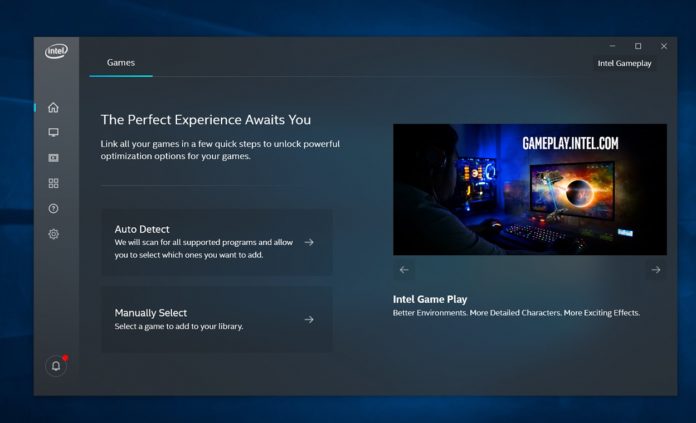 Intel has released a new update for DCH graphics drivers, WiFi and Bluetooth drivers for Windows 10 operating system. The new drivers are available for both consumers and enterprises in 64-bit and 32-bit versions.
Intel is updating its DCH graphics drivers to version 26.20.100.7985 with several fixes and improvements. The company has also bundled new audio drivers for computers with 6th, 7th-, 8th-, 9th-, and 10th-generation processors in DCH graphics package.
According to Intel, the update comes with bug fixes for DirectX 12 in Fortnite and it also adds support for new games such as Bleeding Edge. For non-gamers, Intel says it has resolved a bug where images are not in sync with sound when playing an HDR video via Windows 10's Movies & TV app.
Another Movies & TV app bug where Windows 10 renders a black screen when playing a video in full-screen mode has been fixed.
As for new features, things haven't changed and you'll not find any exciting changes after updating the DCH driver.
The update is compatible with PCs with 6th generation or newer processors, Pentium, Celeron processors with HD Graphics 510, 505, 500 and UHD Graphics 605 and 600.
It is worth noting that this is a DCH driver and you are recommended to install it on a PC with Windows 10 May 2019 Update or newer.
WiFi and Bluetooth
If your PC comes with Intel's wireless adapters, a new update is available for select WiFi adapters. Intel has released new WiFi drivers for these adapters:
Wi-Fi 6 (Gig+) Desktop Kit2
Wi-Fi 6 AX2012
Wi-Fi 6 AX2002
Wireless-AC 95602
Wireless-AC 94622
Wireless-AC 94612
Wireless-AC 92602
Dual-Band Wireless-AC 82652
Dual Band Wireless-AC 82602
Dual Band Wireless-AC 3168
Wireless 7265 (Rev D) Family
Dual Band Wireless-AC 3165
Here's what new and improved in this update:
When system connected to Wi-Fi 6 networks, Wi-Fi 6 enabled cellphones fail to connect to Mobile hotspot at 5 GHz.
Client fails to respond to M1 message during EAPOL 4-Way Handshake when connected to Cisco Routers with CCKM enabled.
File transfer randomly fails from cellphone to PC
After resuming from Sleep mode on systems with Modern Standby, the Wi-Fi network scan list is empty.
After resuming from Sleep or hibernation, Wireless-AC 3165 disappears from device manager hardware list.
Intel has also released Bluetooth driver update for PCs with Dual Band Wireless-AC 3165, AC 3168, AC 7265, AC 8260, AC 8265, AC 8265 Desktop Kit and N 7265. This update also applies to Tri-Band Wireless-AC 17265, AC 18260, and AC 18265
The driver is also available for laptops if you have any of the following wireless adapters:
Wireless-AC 9260
Wireless-AC 9461
Wireless-AC 9462
Wireless-AC 9560
Wireless-N 7265
With today's update, Intel says it has fixed a bug where Bluetooth file transfer may fail if you use Bluetooth HFP or A2DP audio streaming. Another bug where Bluetooth devices will randomly disconnect has been fixed.
It is worth noting that all these three drivers apply only to the select processors or adapters. For those interested, you can update your drivers with Intel's driver & support tool.